From weddings to anniversaries – and more recently births – it's been quite a couple of years for the British monarchy. Royalist or republican, try as you might, it's been nigh-on impossible to avoid the international frenzy that's surrounded the scions of the Windsor dynasty.
Nevertheless, other than the dizzying number of "Best Dressed" lists graced by the Duchess of Cambridge, the Windsors don't make for right royal style icons. Right? Wrong. A (deep) delve into the Royal Ceremonial Dress Collection has provided inspirational fodder for high-street store Hobbs, which has created a new range based on its findings, Collection No1.
Click here to see more from the collection
In the two decades since it launched, Hobbs has established itself as a destination for those whose sartorial taste favours quintessential English style. It's twinset-and-pearls, but with a fashion update that nevertheless won't startle the corgis. This makes it the perfect partner for a collection created in collaboration with Historic Royal Palaces. It's fashionable, but not revolutionary, in any sense of the word.
The Royal Ceremonial Dress Collection consists of some 12,000 items that tell the story of the British monarchy going back to 1700. Queen Victoria, Edward, Prince of Wales and the Queen Mother are all represented, alongside slightly less grand garments, such as the uniforms of Palace officials and court attendees.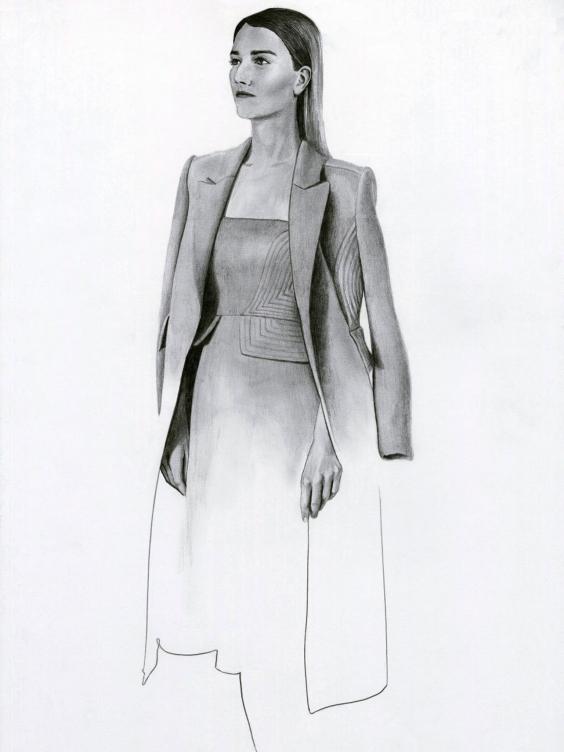 The collection's interpretation of those frills and furbelows isn't literal. Which means, luckily, no corsets, coronets or coronation robes. It's about subtle – dare we say modern – nods to the monarchy. And a great line in names. The Parade trench coat is inspired by the overcoats worn by guardsmen at the Tower of London, and regal ermine trims are the basis for the 3D spots found on the Alexandra angora jumpers and scarves, named after the elegant Edwardian Queen Consort. No prizes for guessing that the Busby bag filches its fuzziness from the famous bearskin hats.
It's not just the royal association that makes this a thoroughly British collection; the suppliers involved in the creation of garments are local manufacturers, some with their own royal connections. Stephen Walters & Sons in Suffolk was tasked with making jacquard for the range but the company can also lay claim to the silks used in Queen Elizabeth II's coronation robes 60 years ago. Fashion fit for a queen, indeed.
Reuse content