All your wardrobe crisis are over thanks to the world's most versatile shirt which can be worn in 24 different ways.
'Morf' is the latest invention of independent Israeli designer Tamara Salem.  What makes the long-sleeved tee so versatile is its double-layer construction that allows it to change colours, cuts and styles. It has no Velcro, no buttons, no zippers, no strips and no complicated ties –unlike many other existing reversible pieces.
The simple long-sleeved tee can turn into V or rounded neck, different versatile colours such as black, white, grey and blue, and monochrome stripes.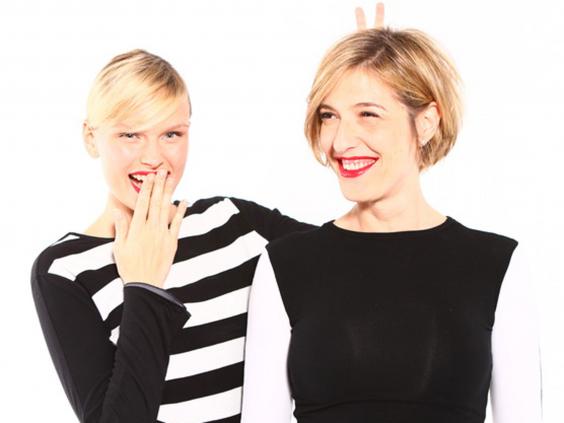 Although it's hard to believe, the premise is actually rather simple. We are yet to put it to the test as the t-shirt hasn't made it to the market yet. Pre-orders for an August delivery are now available on start-up funding platform Kickstarter, where the designer posted the idea with the initial goal of raising $25,000 towards his business, but Morf has been so popular it has doubled the amount by raising more than $45,000 (approx. £39,000) and will continue to be open for investment until 29 April.
On its Kickstarter page, the project reads: "Morf isn't just a shirt. It's a concept. An attitude. Inviting you to be unexpected and ever-changing. Playful yet practical, effortless but stylish."
The Morf shirt has been patented, comes in sizes from XS to XL and costs $49 (approx. £32), which may seem steep for a t-shirt, but given the sheer number of outfit options it presents, it's actually rather reasonable for what is essentially an instant capsule wardrobe.
Reuse content