To say that Jonathan Saunders designs in glorious Technicolor is something of an understatement. Born in the late Seventies just outside of Glasgow, Saunders has spoken about the lack of colour in his childhood – thanks to the industrial landscape and his strict Jehovah's  Witness minister father.
The latter approved  of his son's chosen course of study – a BA in product and furniture design at Glasgow School of Art – but the love for colour soon took over and Saunders transferred to the respected institution's printed-textiles course. Upon graduation he moved to London, where he worked towards an MA in the same subject from Central Saint Martins.
In 2002, his MA graduate collection of printed kaftans was an eye-catching hit, earning him a distinction and landing him a commission designing prints for Alexander McQueen's spring/summer 2003 collection. In 2003, he created his self-titled line of womenswear while still designing prints for Christian Lacroix, Emilio Pucci, and Chloé during Phoebe Philo's tenure, adding menswear to his roster for autumn/winter 2011. Over the years, he's been rewarded with Lancôme's Colour Design Award as well as accolades from Elle, GQ, and both the British and Scottish Fashion Awards, while Kate Middleton, Michelle Obama and Victoria Beckham have been spotted wearing his designs. Saunders, then, is what you might call hot property.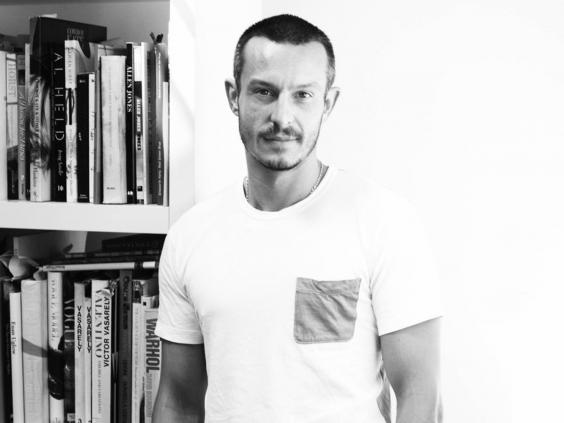 So it's no surprise that Lyle & Scott called on the designer's many talents for a new collaboration, just one of a series of exciting projects to celebrate its 140-year anniversary. To some it's a brand best known for making golfwear favoured by gentlemen of a certain age, but for Saunders, "Lyle & Scott always suggested a reference to the indie scene – think Ian Brown and Damon Albarn, and of course I wore it too. It's such an iconic Scottish brand, which was something I wanted to channel when creating the collection. To me, Scotland signifies industry, work ethic and innovation – I'm clearly patriotic!"
Well plaid: Jonathan Saunders for Lyle & Scott
Well plaid: Jonathan Saunders for Lyle & Scott
1/10 Jonathan Saunders for Lyle & Scott

A glimpse of the collaboration... Pictured: Multicoloured shirt, £135

2/10 Jonathan Saunders for Lyle & Scott

T-shirt, £70

3/10 Jonathan Saunders for Lyle & Scott

white and blue shirt, £135

4/10 Jonathan Saunders for Lyle & Scott

Jumper, £195

5/10 Jonathan Saunders for Lyle & Scott

Diamond geeze jumper £245

6/10 Jonathan Saunders for Lyle & Scott

Polo shirt, £85

7/10 Jonathan Saunders for Lyle & Scott

T-shirt, £70

8/10 Jonathan Saunders for Lyle & Scott

Stripes and dots jumper, £230

9/10 Jonathan Saunders for Lyle & Scott

shoes £105

10/10 Jonathan Saunders for Lyle & Scott

shoes £105
And the work ethic behind Saunders's collection is hard to question – while some designer collaborations amount to little more than one or two pieces with a print recycled from a past collection, this is a far more fruitful project, boasting 26 pieces including shirts, trousers and footwear, as well as the polo shirts and knitwear that the brand is most famous for.
"I was really inspired by Peter Saville's artworks and traditional iconography that was translated in a sort of op-art way," says Saunders. In layman's terms, his experimental use of classic diamond prints, polka dots and stripes in vibrant colours, at once creates both a harmony and a sense of visual discord that is insubordinate and exciting.
"I definitely don't see this collection being worn in a preppy way with rolled-up chinos," Saunders says, perhaps rebelling against the red-trouser crowd who happily accessorise a Lyle & Scott polo shirt with bouffant hair and a smug sense of privilege, without understanding the roots of the label. "It's a collection that can be worn with baggy jeans – the customer wearing it would be quite cool and bold, whilst remaining traditional."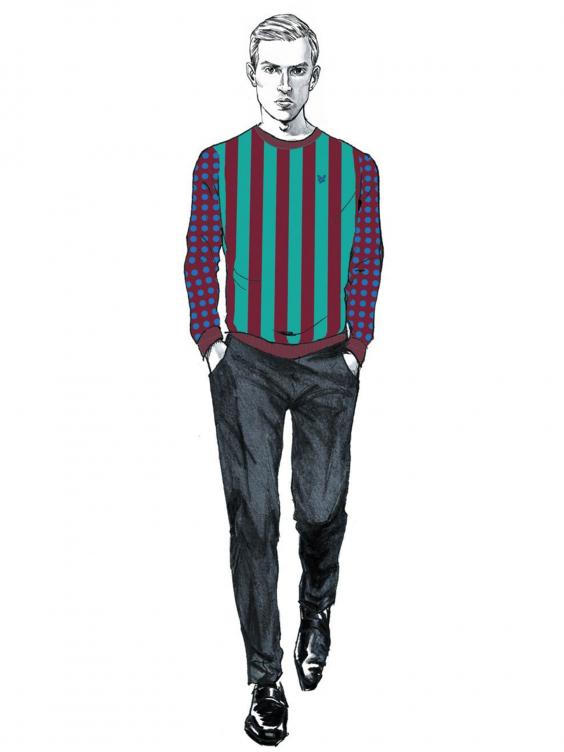 For Lyle & Scott the decision to work with Saunders was an easy one – his brand has gone from strength to strength since he debuted his menswear line, thanks to the designer's signature use of colour, pattern and graphic prints, which in turn links back to the brand's 1960s heyday. He's channelled this style with great aplomb, including in his own personal favourites, the spotty polo shirt and the bold striped sweater. Those who are less brave might opt for shirts with contrasting colour details or plain-looking polo shirts and jumpers – some with patterns restricted to the back. Even the brand's golden-eagle logo has had an update to reflect the colour palette of the collection.
Maintaining that balance between the existing brand's blueprint and the guest designer's signature is often tricky during such collaborations, but Saunders was keen to be respectful of the source material: "It's important to keep integrity to the brand I am collaborating with, while bringing in my own designs and experience. It's especially important when I'm working with a brand with such a strong identity like Lyle & Scott."
And Saunders should know how best to deal with such partnerships, with his impressive CV boasting collaborations with Joseph, Smythson and Topshop, a permanent line for Debenhams' Edition range, and a two-year stint as creative director for the footwear brand Pollini. Such tie-ins and relationships are increasingly important – providing not only a source of revenue to designers who are still working to establish their business but a chance to experiment under expert guidance.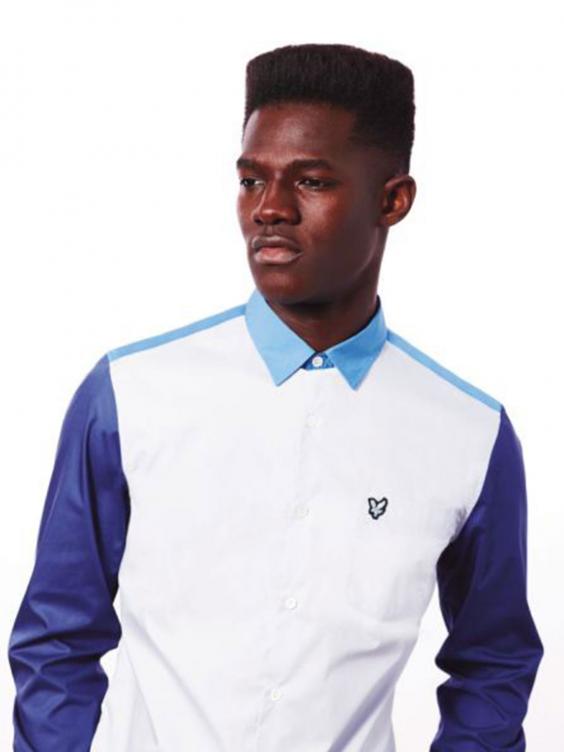 "Collaborations allow me to learn new skills, then progress as a designer by applying these new skills to my own collections," Saunders explains. "As such, it's important to ensure the collaborator is an innovator, and open to trying new things. Of course, they must be experienced within their field and have affinity with their brand – all qualities that the Lyle & Scott team hold."
And of course, there's always the hope that working with a brand as established as Lyle & Scott will lead to more customers seeking out his original designs. "Maybe," says Saunders, with characteristic modesty. "That would be nice!"