Cesare Casadei was not yet born when his parents Quinto and Flora Casadei began creating sandals for the well-heeled tourists of the Italian Riviera. It was 1958, a time of a booming post-war Italian economy and the golden age of travel, and Casadei's 'flimsiest of Fifties sandals in olive-green calfskin set on kitten heels' were to play an important part in the 'Made in Italy' miracle of that era.
The cachet of that Made in Italy label should not be underestimated: it still speaks of craftsmanship, quality and heritage, all of which count when selling luxury goods. Something Cesare Casadei knows all too well.
He took over as creative director of his parents' company 20 years ago, but he explains that his connection to the brand started at birth: "For me, the factory is a house, it's a home. It's the same factory my parents built in the 1970s – OK, we have more space and more people work in the factory, but really the craftsmanship and the passion and feeling of the company are the same. It's something my parents put in my blood."
Educated in a Swiss boarding school, holidays were spent with his parents, spending time at the factory, and visiting boutiques and suppliers. "It was very natural to start in the shoe business because of that personal relationship."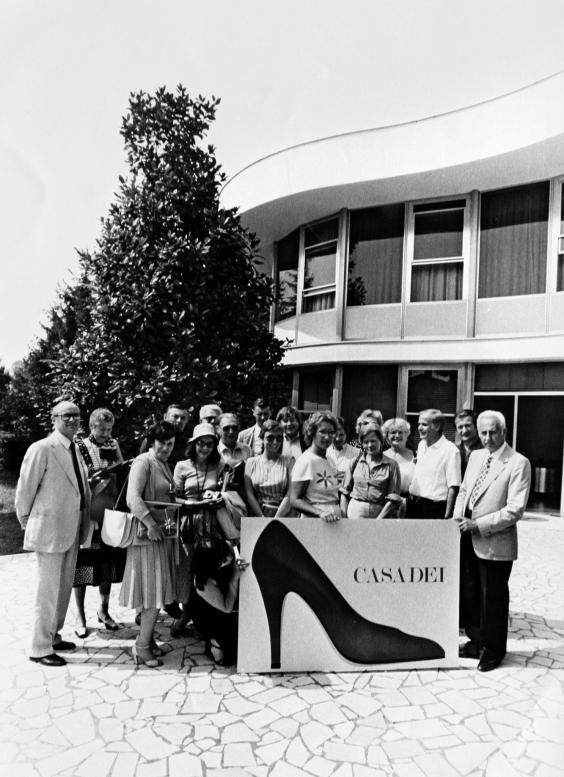 In the mid-Eighties, he had his own footwear labels, working with the skilled staff of his parents' business to create unisex styles. After that, he was ready for graduation and, in 1990, he joined the Casadei sales team, before moving up to becomes its creative director in 1994.
While Cesare Casadei has played a hand in taking the brand global, including keeping it on the feet of high-profile celebrities such as Cate Blanchett and Miranda Kerr, his parents were far from limited in their plans for the company.
"They loved to put all their energy in to their work," says Casadei. "By 1966, my parents were exporting shoes to the US. That shows the open mind they had – to see that potential, that world market. It's very important that their vision was international when starting their company."
The area in which the factory was built is known as 'the land of the shoes', because of the number of factories dedicated to footwear. For Casadei, controlling the factory that makes the product bearing his name, is an intrinsic piece of the puzzle: "For me, it's very important when creating to choose a material, to create a last and a heel, but also to see how the people working are confident of your choices. I need to see it all step by step. It's very important to know your soul."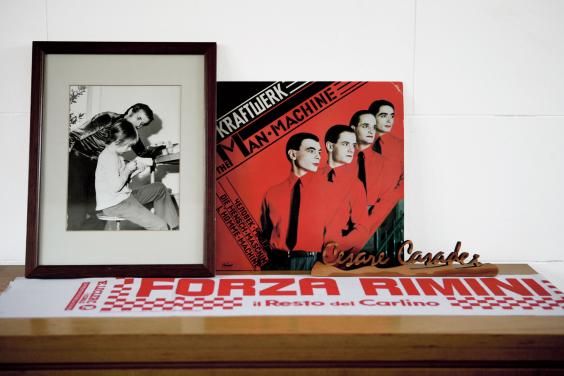 The brand's 'blade' heel is perhaps a case in point: a stiletto of real steel, it has become a signature since its launch in 2011. An "obsession" for Casadei, it took years of research and months of prototypes to perfect. "Nobody did it before us. After five months I thought it was impossible," says Casadei. "This was the last try and when it worked I was in love with this heel. It's not a mould; it's made one by one, by hand, with a lot of craftsmanship."
Relationships with tanneries and suppliers that have existed for decades, as well as that all-important factory, led to some interesting brand relationships in the past. "I can do a lot of name dropping," says Casadei. "We consider our brand our priority, but we have a very open mind – we've worked with Romeo Gigli in the past, with Viktor & Rolf."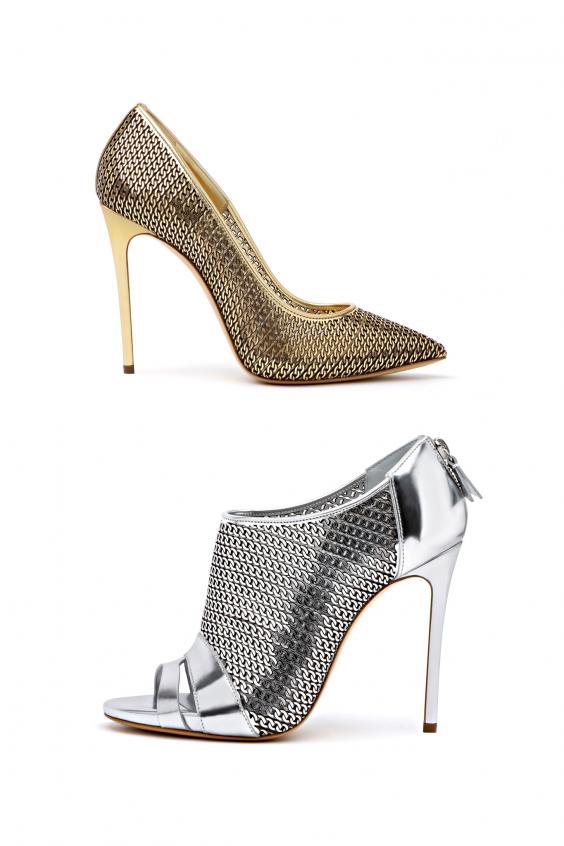 Most recently, the brand has worked with New York designer Prabal Gurung, who shares a "passion for details, the quality of materials as well as design that's familiar but new. We come from two completely different parts of the world, but we have the same love."
Now, Casadei has come full circle, with the launch of an eponymous capsule collection of men's shoes that reflects the personal style of the former wild child. "I wear a lot of trainers, so in this collection we have loafers and trainers. I call them dandy shoes, because they have a very rock-and-roll detail."
Meanwhile, the next generation is continuing in the family tradition, as Casadei's daughter works in the communications department of the company her grandparents founded: "I am very proud," says Casadei, "not only to see my family name, but also to tell the story of my family. But it's an important part of my job to continue to evolve Casadei in the right way – it's the same emotion you have with a child. I consider myself very lucky to do a job I am in love with and to share it with my wife, my team and my family".
Reuse content