It's been a bumper start of the year for motherhood in the fashion world. First Chanel, then Dolce and Gabbana and now Proenza Schouler have all opted to celebrate mums.
Pregnant Liv Tyler is the latest, the actress appears on the New-York based label's latest fashion film baring her baby bump, while sharing her thoughts about being a women, outfitted in the brand's fringed spring collection 2015.
Since Chanel closed its Haute Couture show last year with a pregnant bride on the catwalk, other brands followed. Dolce and Gabbana, for example, presented its latest fashion show during Milan Fashion Week and called it "Viva la mamma". Not only did the brand cast mothers and their babies to walk down the runway, but also pregnant models, in another example of the fashion world embracing motherhood and "real women".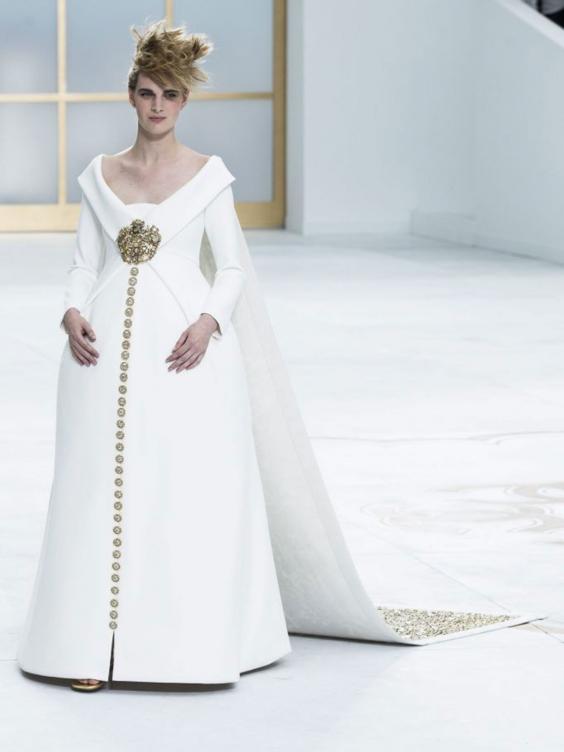 Proenza Schouler is a fashion label famous for taking inspiration from contemporary art and youth culture to create its iconic statement satchels, footwear collections and slick ready-to-wear. But it is also known for its edgy films and this one is no exception.  Alongside the then-pregnant Tyler, the brand features A-list models such as Chloe Sevigny -who recently did a racy photoshoot for Marfa Journal,- Liya Kebede, Binx Walton, Olympia Scarry and Fei Fei Sun.
Not only the models showcase the spring collection, but share their thoughts in a style inspired by the nineties' HBO series Real Sex and Taxi Cab Confessions. The models tell secrets, eat sandwiches and pose for the camera.
The abstract film, called Legs Are Not Doors, was directed by Harley Weid and Jen Brill. In it, Tyler who has since given birth says: "I have always loved being a woman. I have never wanted to be a man but I definitely think it has its challenges."
Reuse content