For an industry obsessed with the new and the novel, it's pertinent how important a role heritage and tradition play in fashion – not least because such terms tend to be synonymous with quality. "Made in the UK" has long been a hallmark, as well as providing a quick way of making clear that certain standards of labour and conditions have been adhered to.
A rapid rise in cost-cutting and outsourcing led to a bubble of fast-fashion habits, with many consumers choosing to turn a blind eye to a murky supply chain, a sad fact only worsened by the impact of the recession on disposable income. But as the recession receded, it left behind a surprising sea change which saw home-grown endeavours being valued once again by budget-conscious shoppers.
That increased appetite has not gone unnoticed by high-street brands such as Asos and Marks & Spencer, both of which have launched British-made collections to champion home-grown producers, turning specifically to Scottish manufacturers for incomparable knitwear and tweeds. But if Scotland were to gain independence in the upcoming referendum, what would a split mean for producers there?
The Scottish fashion photographer and journalist Jonathan Daniel Pryce recently launched Man/Men, a project that documents the manufacturing of menswear in the UK. He visited four factories based in Scotland. "They operated on a variety of sales," he explains. "The biggest being Hawick Knitwear which manufactures for the likes of Thom Browne, Brooks Brothers and Lyle & Scott, as well as its own label.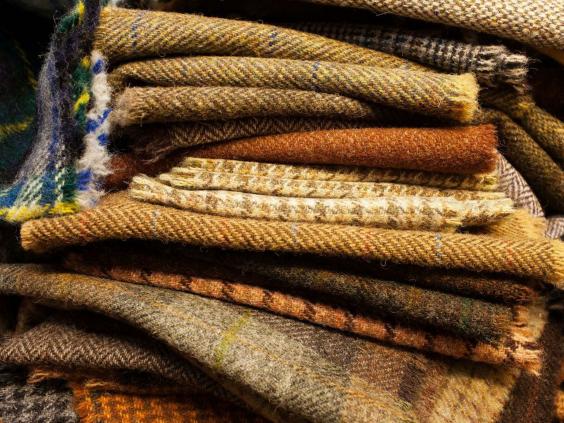 "Scotland is known internationally for fabrics. In Korea, Japan, China and the US, Scottish cashmere trades at luxury prices as the process, raw material and treatment with Scottish water is impossible to recreate." In 2012, Chanel was so concerned at the prospect of its cashmere knitwear supplier Barrie Knitwear closing for business that it bought the factory, saving 176 jobs in the Scottish Borders in the process.
"The visibility we have built up in the past 18 months with Barrie is amazing and we need to fulfil the demand and continue to develop," Bruno Pavlovsky, the president of fashion at Chanel told the BBC in April. He was at the Hawick factory in order to announce the creation of 100 more jobs, saying: "This is not a one-year development, it is 20 years and more. This is the beginning of something." Indeed, Barrie Knitwear has just launched its own line, complete with an upmarket boutique on the Rue Saint Honoré in Paris.
Tartan in the fashion world
Tartan in the fashion world
1/13 Tartan in fashion

Vivienne Westwood Red Label show during London Fashion Week AW14 at on February 16, 2014

Getty

2/13 Tartan in fashion

A model walks the runway at the Vivienne Westwood Red Label show during London Fashion Week AW14 at on February 16, 2014

Getty

3/13 Tartan in fashion

Autumn/winter collections

4/13 Tartan in fashion

Tartan look by Sonia Rykiel for Autumn/Winter 2011-12

AFP PHOTO/Francois Guillot

5/13 Tartan in fashion

Photoshoot: Tartan coat from All Saints

6/13 Tartan in fashion

Tartan army: dungarees £150, top £75, all House of Hackney for Asos, asos.com

7/13 Tartan in fashion

Tartan army: scarf £75, dress £175, all House of Hackney for Asos, asos.com

8/13 Tartan in fashion

Globe-Trotter luggage with Vivienne Westwood lining

9/13 Tartan in fashion

Tartan coat from high-street giant Zara

10/13 Tartan in fashion

Old school: Bay City Rollers

Getty Images

11/13 Tartan in fashion

GETTY IMAGES

12/13 Tartan in fashion

13/13 Tartan in fashion

MAC
Speculating on the result of the referendum and the impact it could have on the Scottish fashion industry is ultimately fruitless – not least because independence wouldn't happen until 2016 and there seems to be little clarity over what changes would occur. But it's undeniable that any exit from the Union would have a serious knock-on effect.
"The immediate impact could be a potential for changes in taxes and duties between Scotland, England and the rest of Europe," says Pryce, "while culturally there may be be a negative response from English businesses and a split in companies spread across the border. The paperwork alone would be a headache."
"Scottish cashmere has a world-wide reputation for excellence and luxury and none of that will change," says Victoria Stapleton, the founder and creative director of cashmere brand Brora. "Customers have always been attracted by the heritage, quality and traditional skills used in Scotland's cashmere knitwear industry and we don't see this changing if the vote is 'Yes' for independence.
"Brora is all about 'British Made' and I see none of that changing whatever the outcome of the referendum. However, any alteration to Scotland's policy on areas such as taxation or employment costs could adversely impact margins and the ongoing uncertainty is unhelpful."
Despite the renaissance of British-made produce at home and rest-of-UK exports of £245m in 2012, Scottish Enterprise estimates that more than half of Scottish textiles sales are international – with fashion accounting for 64 per cent of those figures.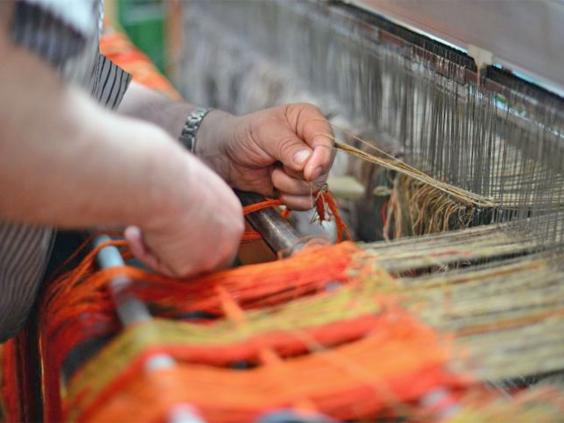 Currently the US, Japan, Europe and Russia are the biggest markets for Scottish producers, but many have been focusing on the growing Chinese luxury market. The cashmere connection between Scotland and China can be traced back centuries, says Graeme Black, the creative director of the Chinese baby cashmere brand 1436.
This link was celebrated at the opening of the Edinburgh International Fashion Festival earlier this month when Black, a Scot who was formerly the right-hand man to Giorgio Armani, showed a collection "inspired by the rich cultures found in China and Scotland. The Chinese customer loves the romance of the country, Scotland stands for quality, tradition and innovation."
Tweed, too, has an important part to play in Scotland's textile heritage, thanks to the Harris Tweed Authority which, enabled by a 1993 Act of Parliament, oversees and protects the production of the cloth to a strict criteria. Only when the authority is satisfied will the tweed be marked with the historic orb symbol, which has become an immediate sign of quality – and one used to interesting effect by Maison Martin Margiela when the fashion house used it to replace its iconic "no logo logo" white stitching for autumn/winter.
But its not just in terms of textiles that the fashion world is having a Caledonian moment, thanks to such world-class Scottish designers as Christopher Kane and Jonathan Saunders. Pryce wonders "if the current trend for talented people moving to London where money and jobs are plentiful" could be reversed and Scotland be stronger alone.
With voters going to the polls in just a few weeks, only time will tell.