Are you a Londoner or a New Yorker? Well, it'll depend on your make-up choices, as your lipstick preference may say a lot more about you than you think.
That's right, a new survey has revealed the most popular and bought lipsticks around the world – suggesting that you should forget about the beauty trends from the catwalk and think more of what you actually buy at the cosmetics shops.
The International Lipstick Colour of The Year Report, commissioned by Heathrow airport, looked at the most bought shades in cities such as Sydney, Barcelona, London, Paris, Shanghai, Hong Kong and Vegas.
The results show that while New Yorkers buy bright red (as seen on Olivia Palermo, Rita Ora and Gwen Stefani), Londoners prefer caramel nude (as seen on Duchess of Cambridge and Cara Delevingne), and Parisians dusky rose (as seen on Keira Knightley and Marion Cotillard).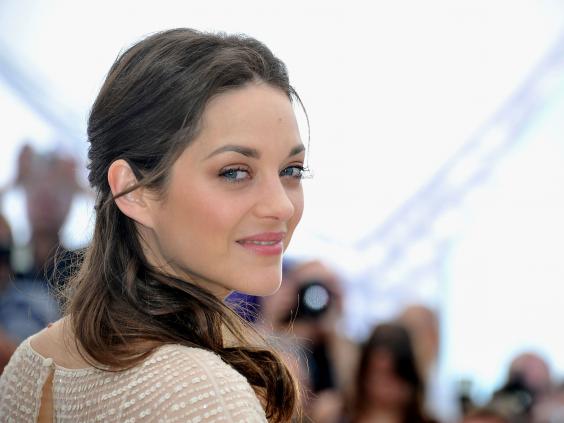 It also seems that mostly everyone in Shangai loves sheer coral and in Dublin everyone sports bright orange red.
Find your city:
Today, lipstick is an affordable luxury that can be found inside almost every woman's handbag. Beauty expert Alice Hart-Davis said: "It's a tiny thing but it makes a massive difference to the way you look - and the way you feel. It can change your mood and boost your morale, in five seconds flat."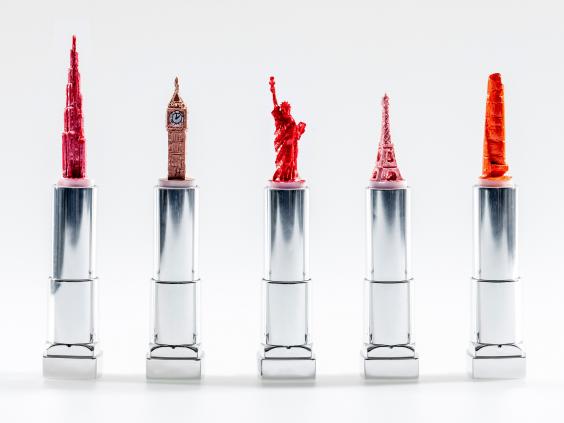 Following the study, Heathrow airport, which has Europe's largest range of beauty products, is currently running a celebratory capsule collection of lipsticks hand-carved into mini sculptures by artist Hedley Wiggan, using the most popular shades from the survey and taking some of the world's most visited landmarks: Big Ben, Eiffel Tower,  Burj Khalifa, Statue of Liberty and Shanghai's Tower.
They will be on display at Terminal 5 for the next month as part of the International Lipstick Colours of the Year showcase and will be made available to the public.
Reuse content