The idea that the suited and booted look is only for men was firmly put paid to by a host of designers who furnished models with ladylike tailoring for autumn/ winter. Not only were there beautifully fitted skirt and trouser suits in abundance, but fabrics and motifs most often associated with tailoring were put to new use by designers who wanted to play with the balance of the sexes in a fresh way. Shades of grey were anything but dull in raw-hemmed separates at Lanvin and feminine Fifties shapes by Dolce & Gabbana, while banker pinstripes were reworked into sportif pieces on the Stella McCartney catwalk.
The use of traditional tailoring fabrics in womenswear is hardly a new proposition: you need only to look at Christian Dior's fondness for pied de poule – or houndstooth – or the talismanic properties of tweed at the house of Chanel. Withstanding the ebb and flow of greater trends, as quality tailoring should, it's a little-known fact that many women turn to the esteemed artisans of Savile Row. Bespoke isn't only for blokes, it seems.
Gallery: Click here to see more traditional tailoring
Indeed, Patrick Grant of Norton & Sons believes that women account for about 5 per cent of bespoke business: "The days of the stuffy old tailoring shop are almost gone. There is an increasingly well-balanced mix of men and women in the workrooms, and while it is still dominated by male patrons we are always delighted to cut beautiful tailored clothes and shirts for women."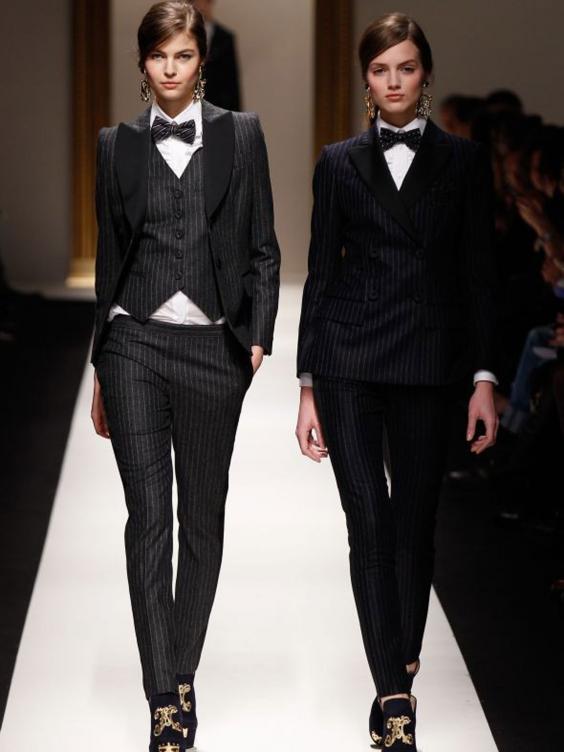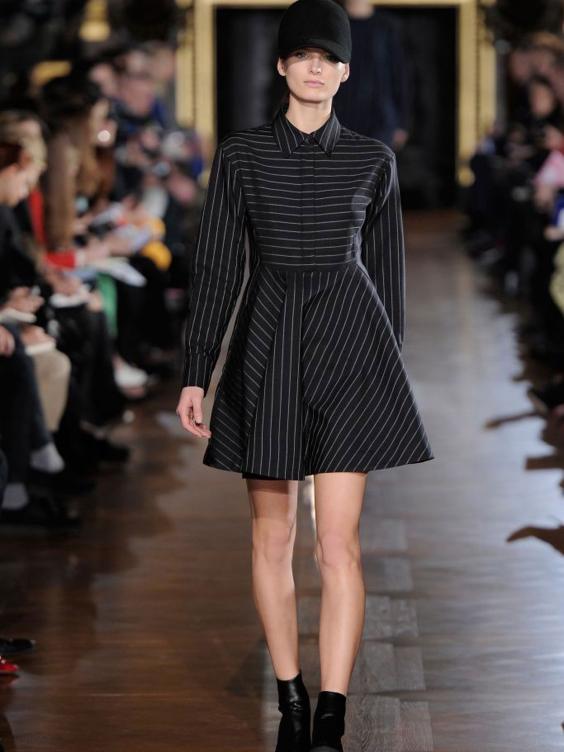 As well as these made-to-measure commissions, Grant now tailors to female customers as part of his ready-to-wear brand E Tautz, with a range of shirts co-created by accessories designer (and Grant's partner) Katie Hillier. "They are cut very much like a boy's shirt – no darts, no pleats," Grant says of the popular range. "We've softened the collar, but otherwise it's the same fabrics and construction."
Retailer and designer Philip Start is another contemporary tailor who has recently responded to growing demand for a womenswear offering. With a focus again on shirting, the Mr Start Woman range also includes suiting and outerwear.
"While it is a fashion brand, Mr Start Woman had been created with a masculine feel and so can also be worn for work," Start says. "I think to create a look that plays to your masculinity as well as femininity is an empowering thing, and there is something inspiring about the strength and allure of a woman in a well-cut shirt."