I sometimes feel as if technology and fashion are at loggerheads. Think of Apple: pulling CEOs away from fashion brands and editors away from the New York shows to premiere its "Apple Watch" earlier this month in San Francisco.
In fact, that makes it sound like a tech war, as if those editors – including Franca Sozzani, Emmanuelle Alt and Alexandra Shulman of Italian, French and British Vogue respectively – had pillow cases shoved over their heads and were smuggled in the boot of a blacked-out Benz. At the end of the day, the Apple Watch isn't a threat to Cartier or Rolex precisely because it's not a "fashion" watch. It's a gadget.
But why were all those editors there? Because, despite the unease in their relationship, fashion and technology are now inextricably intertwined. The fashion show – the engine for change in the industry, or at least the point where designers pop their bonnets open and show us their gears whirring – is the prime playground. Former Burberry CEO Angela Ahrendts's move to Apple raised eyebrows, sure, but it wasn't enough to bugger anyone's botox. That's because Burberry is arguably the most technologically adept label. It's been live-streaming and – more importantly – selling Christopher Bailey's clothes straight from the catwalks for years, with great success.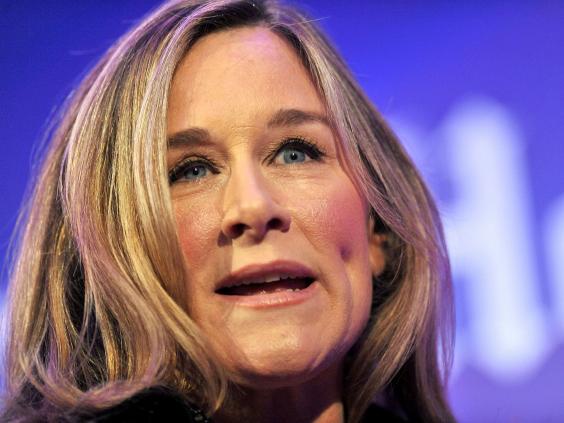 Fashion has acknowledged the power of "etail" – since 2011, it has grown 152 per cent in the UK to £4.3bn. It's set to hit £6.9bn in 2016. However, there's still an unease between the two. Fashion is happy to use technology to hawk its wares, but besides the obvious trickery of laser-cutting or stereotypical "sci-fi", it feels like there aren't great swathes of tech-couture coming through.
There are relatively few designers embracing new technologies as a way of actually constructing their wares. We're seeing the Seventies again (again!) rather than the future. Look at how smartphones have revolutionised the way we communicate. I wish a fashion designer would try to do the same. Maybe that's why those editors pitched up to San Fran to see the future, rather than fashion weeks that purport to be showing just that.
Reuse content