After a month of designer shows presenting their new collections and star-studded front-rows, fashion week has officially come to an end.
Kicking off in New York, moving onto London, then Milan and finally closing in Paris, there were many memorable moments and these were the ones that got the internet talking.
Kanye West debuted collection for Adidas
It was never going to be a quiet affair; Kanye launched his capsule collection for the sportswear brand featuring bomber jackets, oversized sweaters and distressed jumpers for men. For women, it was more feminine, featuring body-conscious silhouettes - tube dresses, running t-shirts and cropped tops.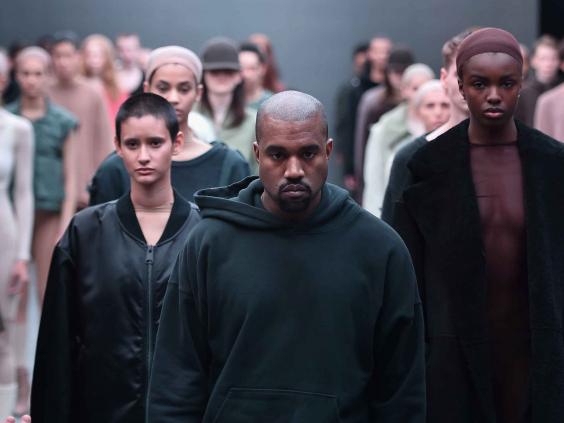 The show was attended by an impressive array of A-list stars from both the fashion and music worlds and the internet imploded over pictures of wife Kim, Baby North, Jay Z, Beyonce, Rihanna and Anna Wintour.
A man walked the catwalk at Proenza Schoulder
Male model Jelle Haen made history as the first man to walk the catwalk for the brand's womenswear show, a good sign of the widening diversity of models appearing at fashion week.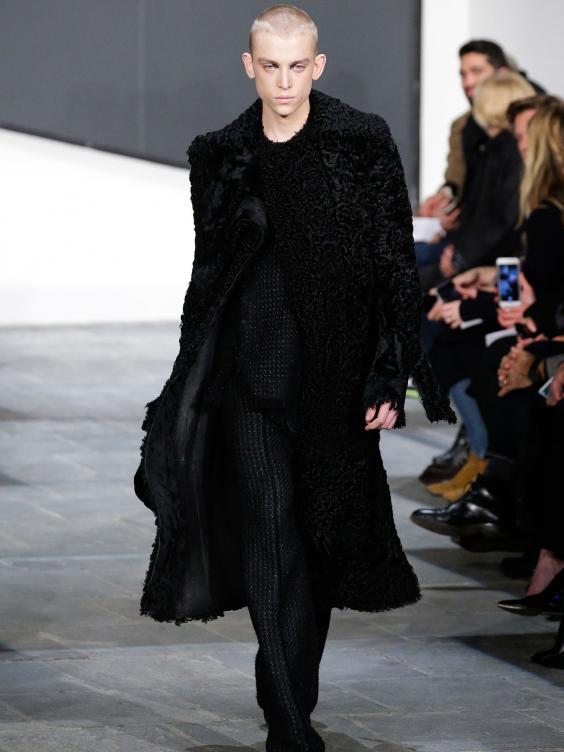 Gareth Pugh returned to London Fashion Week
The British designer returned home for the first time since 2008 when he took his show to Paris and more recently New York. It also marked the 10th anniversary of the brand. He presented a dark twist on patriotism, proving he's still knows how to host a dramatic show.
Dolce & Gabbana's "Viva la Mamma" show
The Italian duo paid tribute to motherhood, sending pregnant models and mothers clutching children down the catwalk in a celebration of the Italian matriarch, otherwise known as la mamma.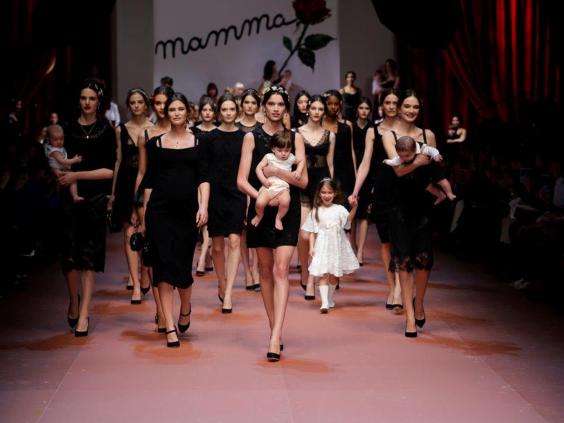 Kim Kardashian goes blonde
The reality TV star doesn't do things by halves, not only lightening her locks, but going platinum blonde as she unveiled her new barnet during Paris Fashion Week. She swiftly took her new do to the front row where she sat alongside husband Kanye West at the Balmain show.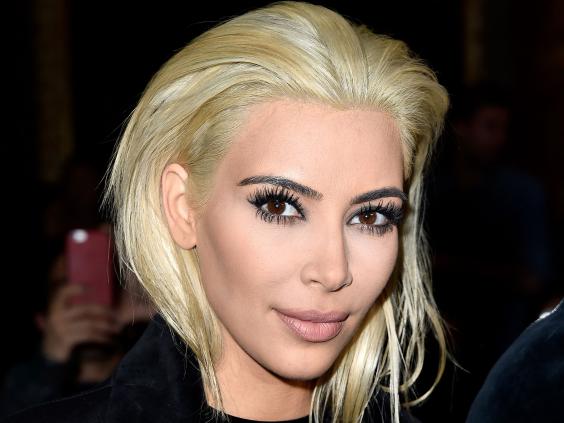 Jared Leto also went blond
But it wasn't only Kardashian West who revealed newly-dyed platinum locks at Balmain's front row, actor Jared Leto also unveiled a completely new look  - shorter hair, dyed a similar hue, styled slicked-back - just like Kim.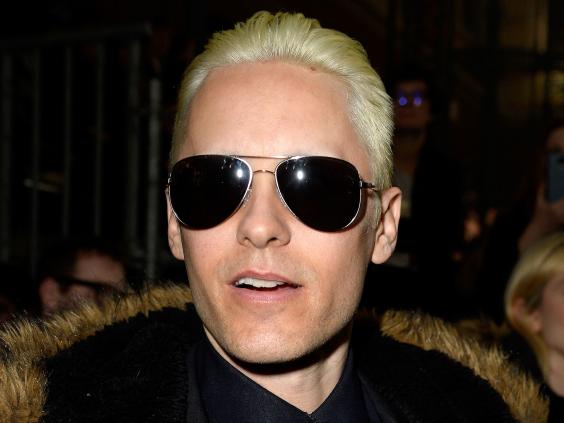 Kanye West made a surprise performance at Fondation Louis Vuitton
To continue the Kimye Paris Fashion Week outing, Kanye took over the French auditoriums on the outskirts of Paris to entertain the fashion crowds with four intimate concerts and debut the music video for his latest single "All Day".
Snoop Dogg performed at the Etam show
But Kanye wasn't the only rapper to surprise the fashion crowds. The "Who Am I" singer made an unexpected appearance at another blockbuster lingerie show, performing the uncensored version of "Drop It Like It's Hot" as the models paraded the catwalk in retro swimwear and underwear.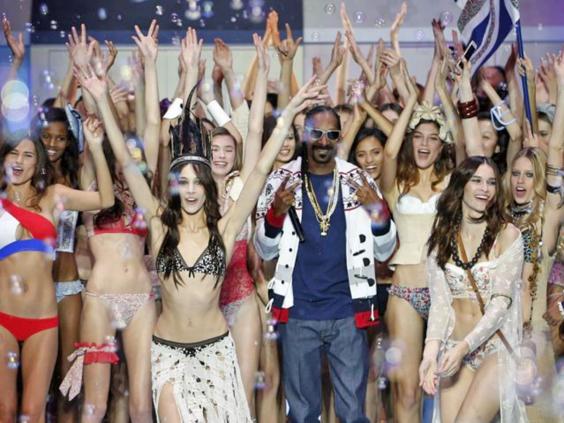 Zoolander takes over at Valentino
Perhaps the biggest story of fashion week; actors Ben Stiller and Owen Wilson made a surprise appearance on the Valentino catwalk, suggesting a sequel Zoolander film is in the works (Zoolander 2). The duo also posed backstage with Vogue editor-in-chief Anna Wintour. The internet went mad.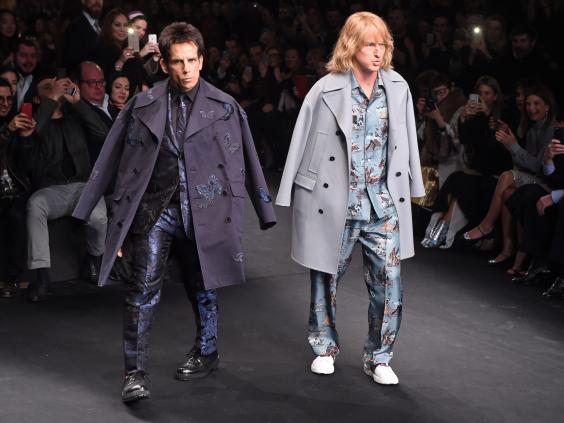 Christophe Lemaire's boob bag
The French designer got the fashion crowd talking about his rather cheeky accessory. Now that Lemaire is no longer at Hermes and is focusing on his own line, he seems to be in the mood for some fun.
The Must-Grab Accessory of the Season? Lemaire's Boob Bag http://t.co/wvTYqQ5KJB pic.twitter.com/swMEnfYrOB

— BlackBook Magazine (@BlackBook) March 4, 2015
Chanel's brassiere
Karl Lagerfeld transformed the Grand Palais in Paris into a highly-personalised brassiere to showcase his autumn/winter 2015 collection for Chanel, which saw Kendall Jenner and Cara Delevingne swap the catwalk for the bar where they were seen chatting and nibbling on croissants.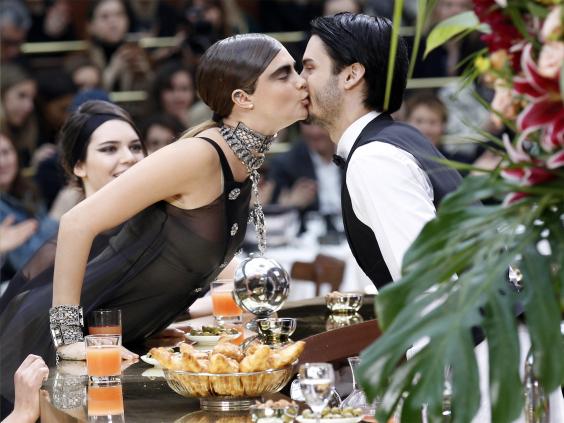 Reuse content