I prefer my chic to be sleek
Rebecca Gonsalves
I believe that sparkle should only be worn by teenage girls too young to know better, or those old enough to draw their pension.
If you don't fit one of the above categories, or have special dispensation as an X Factor contestant, then in my eyes, wearing sequins is a shorthand way of telling the world that you're a shiny, happy person. It's this, rather than the fact that they're largely unflattering and need to be prohibitively expensive in order to not look cheap, which makes them very much in the category of nice, but not for the likes of me. That's not an Eeyore-esque cry for help, but simply a statement of the facts as I see them. Some people are magpies searching for any way to add a bit of sparkle to their day. I am not among them. If I were more ornothologically inclined, I might know if there was an  opposite number among the winged beasts of the animal kingdom, one that instead feathers its nest with scraps of denim, silk and the softest wool. But I don't, sorry about that.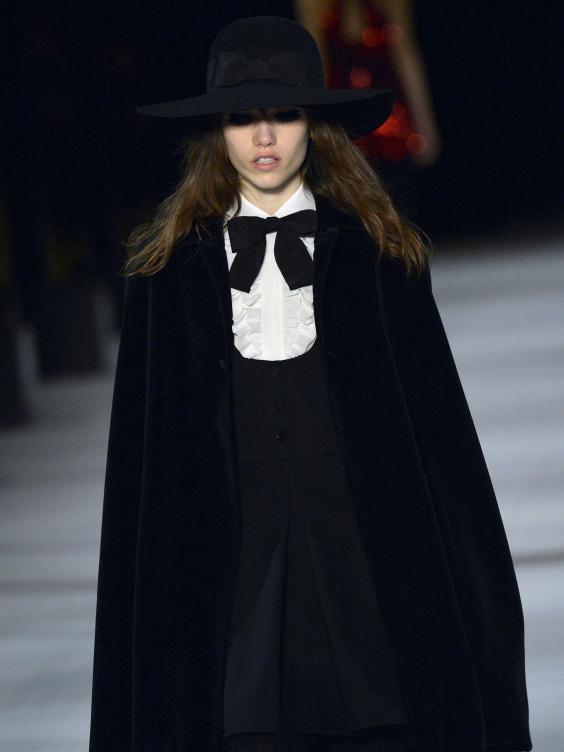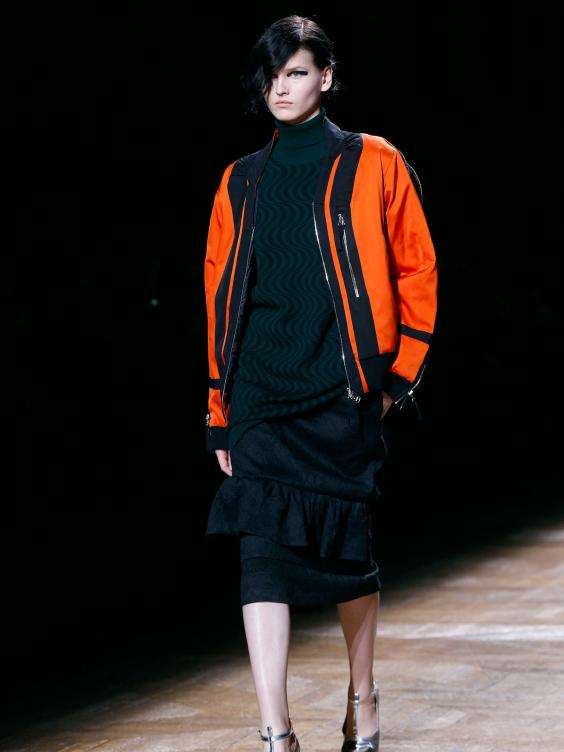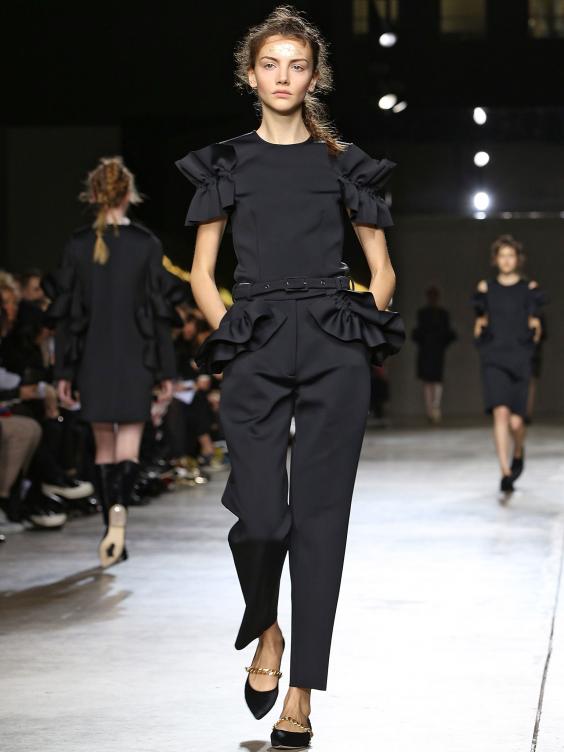 In fashion terms, sequins are a trend stuck on repeat: returning every few seasons as designers attempt to redefine them in a way that is cool or experimental. Sequins, spangles, paillettes – whatever you want to call them – admittedly look great shimmying down the catwalk. But take them out of that context and they simply look like they – or rather you – are trying too hard. Even dressing them down with baggy boyfriend jeans and trainers calls for an exacting eye, otherwise you end up looking more "Monster Raving Loony party" than "just slipping off to a warehouse party".
Inevitably, it's this time of year that sequins tend to come into their own, as just another way we're seasonally conditioned to think that any moment in December not spent dressed to the nines and gargling with champagne is a sacrilegious waste, piling on the pressure to enjoy the enforced fun. Gosh, I sound like the life and soul of the party, don't I? But that's what I hate most about sequins – the implication that they're essential to fun, when really they're anything but.
I vote glitz all the way
Susannah Lau
This is the time of year when we're inundated with sparkle. Trees are trussed up in tinsel,  fairy lights twinkle on every town centre shopping drag and every night up until the wee hours of New Year's Eve, women have been blinding us with flashes of sequins while out on the town. 
Without fail, every year from early November, it's declared on the high street that party season is upon us and out come a barrage of sequins. They are out in force all over on body con Strictly-inspired numbers, sprinkled on collars of Peter Pan dresses and formed into the shape of mini Christmas trees on the unabating novelty Crimbo jumper. It's all too easy to fall into shine fatigue.
But I'd argue that sequins shouldn't just come out for Christmas. Every day deserves to be a shimmering one, and sparkles need not be resigned to party frocks. Just ask Nicolas Ghesquière, who is shifting our perceptions of the core wardrobe and elevating the familiar. The normally round sequin becomes rectangular and instead of garish metallics, he opts for ombre fade to grey, assembled on a flared-out, ribbed-knit skirt appropriate for any occasion. This is the 21st-century, upgraded, subtle sequin.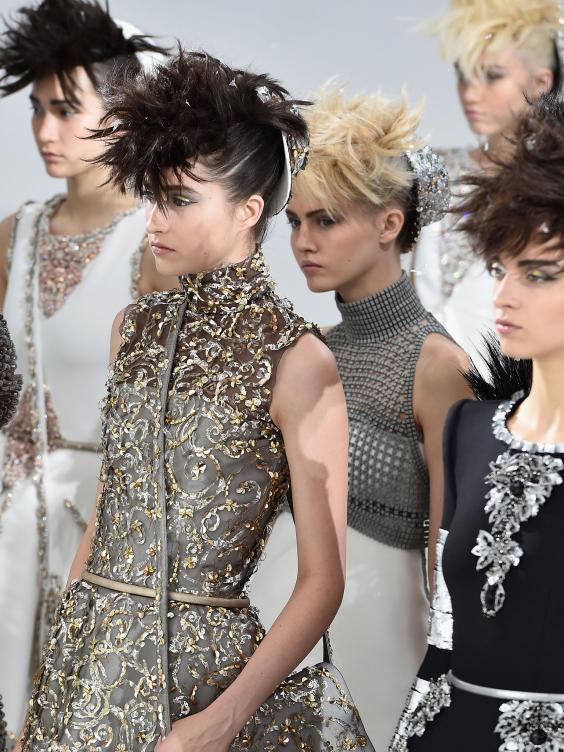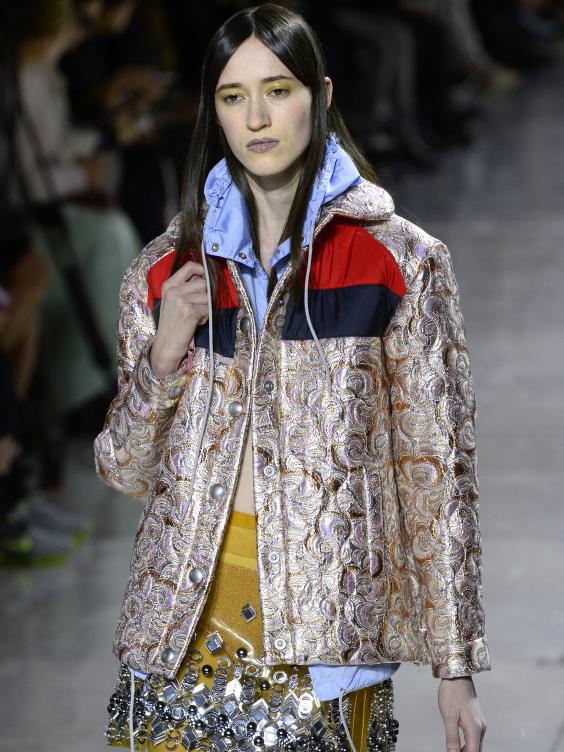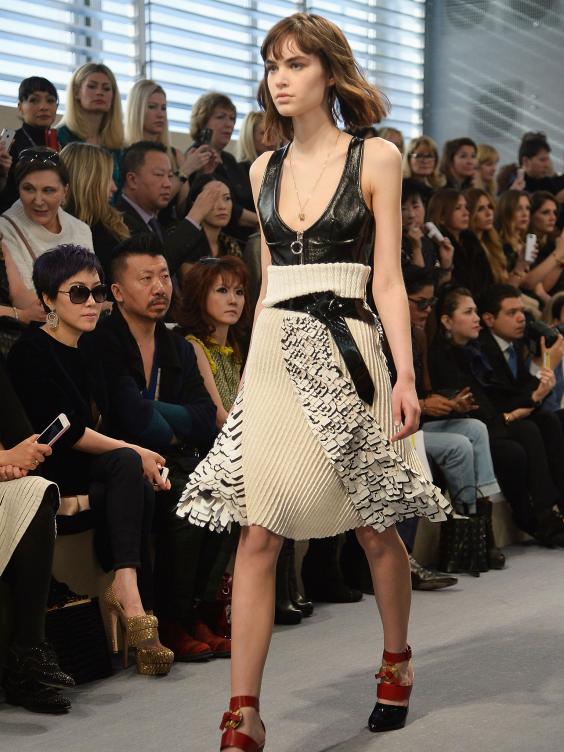 Or how about sporty sequins? Miu Miu's utilitarian-meets-sparkly recipe for autumn/winter still makes my heart go all a-flutter. Sequins resemble tap washers and jangle from plastic PU skirts and brocade dresses. They're pieces that should see the light of day beyond drunken New Year's parties. 
Or we could eliminate good taste altogether and just go all out and bid on vintage Bob Mackie numbers on the high-end antiques site 1st Dibs.  Mackie is the man that was nicknamed Sultan of Sequins and dressed Liza Minelli, Dolly Parton, Whitney Houston and, most famously, Cher in his 1960s to 1980s heyday. He still creates a line of "Wearable Art" on QVC. 
Those clothes are apologetic and polite compared to the real McCoy. Fashion is fast being sapped of unbridled fun, as middle-of-the-road, good-mannered convention threatens to take over. 
Let us celebrate the sequin as the last bastion of the so-bad-it's-good aesthetic and not relegate it to mere seasonal novelty.
Reuse content