Prints charming
The bold and the beautiful aligned in a host of weird and wonderful prints at Louis Vuitton (pictured above), Dries van Noten and Alexander McQueen. The shy and retiring need not apply.
Hats off
Inspired by the durability of its namesake hat, Smythson's Panama diary is legendary. Now the same design features have been expanded to a collection of colour pop accessories. Mini iPad sleeve, £170, smythson.com
Oxford collar
Smart young things were the inspiration for Mrs Prada's menswear this season – too-short trousers, tractor-tyre shoes and shrink-to-fit knits are key to this look.
Shoe people
Much-loved shoe designer Nicholas Kirkwood has finally launched a men's collection, and is celebrating with a pop-up shop dedicated to lace-ups, boots and slippers. 109 Mount Street, London W1, until January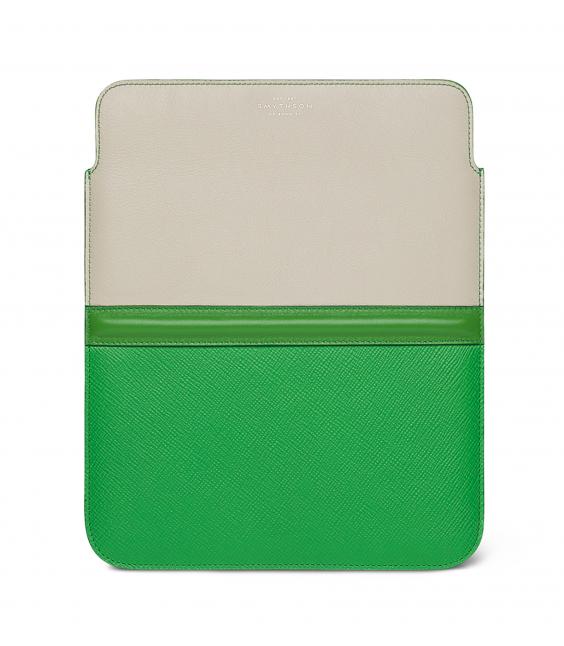 Blue jean baby
The task of finding the perfect denim shirt can be Herculean, although APC and Carhartt's collaboration is pretty epic. £105, doverstreetmarket.com
Checks and balances
Oversized checks are on everything from tailoring to outerwear and accessories this season – Valentino's are bolder than most but all the better for it.
Blank canvas
If you're not insouciant enough to carry off battered old luggage when you stay somewhere swanky, Mulberry has reimagined four of its men's classics in canvas which will only get better with age. Clipper, £695, mrporter.com, from November
Watch out
Take with a grain of salt that the first watch designed by Riccardo Tisci for Givenchy is named Seventeen for the mystery and power of prime numbers. From £650, exclusive to Selfridges
Up the duffle
Paddington Bear's favourite coat makes a return, but this sleek Bottega Veneta version is a grown-up world away from deepest, darkest Peru.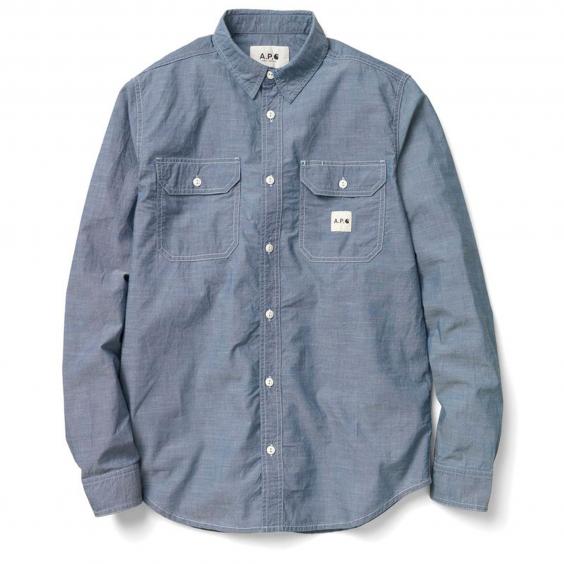 The scent of a man
The avant-garde master Yohji Yamamoto's first foray into men's fragrance is a sophisticated and spicy blend of cardamom, bergamot and coffee notes with a hint of rum, cedarwood and leather. From £45, Boots nationwide
Knit wits
Christmas is coming, and with it novelty knits of varying degrees of appeal. Best of the bunch is this offering from leading London knit-wits Sibling for Topman. £60, topman.com
Blue is the colour
Rarely does a season go by when blue isn't a strong theme, as seen here at Richard Nicoll - hardly surprising, given the ease and refinement of shades such as indigo, cornflower and cobalt.
Arts & crafted
Who says you have to pay a fortune for a Made in Britain label? Not Asos, which has turned to home-soil producers for its Crafted In collection. Beanie, £18; scarf, £25, asos.com, from November
In training
Sneaker pimps rejoice, this season the not-so-humble trainer has inveigled its way into all sorts of sartorial situations – Lanvin even showed cross training shoes with slick suiting on the catwalk. £525, lanvin.com, from November
Snappy style
The Lacoste polo turns 80 this year and pop artist Peter Saville has reimagined the label's crocodile logo for limited-edition versions to mark the occasion. From £120, 44 Brompton Rd, London SW1; lacoste.com