If all had gone to plan, Umit Benan Sahin would be working in Hollywood now. As a teenager, The Stuttgart-born, Istanbul-raised designer had high hopes of moving to Los Angeles and getting involved in the film industry. "I was obsessed by the movie business, the LA lifestyle, acting," says Benan, when we meet on his recent trip to London. Having attended summer school in the city in his teens, Benan had his heart set on continuing his studies there, but his parents had other ideas. "My family wouldn't let me – I don't think they would have trusted me enough. My brother was two years older than me, so they sent me where he was. It's always been like that: 'Your older brother will take care of you, keep you out of trouble.' He was the good boy and I was the mess – well, kind of."
Benan's brother was living in Boston at the time, so this was where he, too, ended up. But rather than thinking about what could have been, he is pragmatic about it, trusting the instincts of his parents, to whom he is very close. "I don't feel like I missed out because I don't know what I missed. I don't know what I could have become."
Being in Boston allowed him to stay connected to the family that both inspires him and keeps him grounded. "At one point, I had to decide what I wanted to become. I didn't want to continue studying [marketing] so I started thinking about fashion."
Benan began following his "idol" father's footsteps into the fashion industry with a masters degree in fashion design from the Marangoni Institute in Milan, styling courses at Central Saint Martins in London and time spent on the job at his father's clothing manufacturing business in Turkey. Later, Benan returned to the US to study pattern-making at Parsons The New School for Design in New York.
"It's always been planned that we would go back to the family business," says Benan, of his parents' expectations of him and his brother. "We didn't, but we created another family business. It's all the same, just in a different department. My father has always been in production, never creating – he taught me all my life. But the production part couldn't satisfy me in the long run. Maybe I had more ego, but I really believed in creating something new, not working for other people."
Since he graduated, Benan has had his share of taking orders – working for designers in New York, including Marc Jacobs, and Milan, where he settled in 2006 before launching his eponymous menswear line three years later. His second collection caught the attention of many in the industry, winning Benan the 2009 edition of "Who's on Next?", which celebrates emerging Italian-based fashion talent.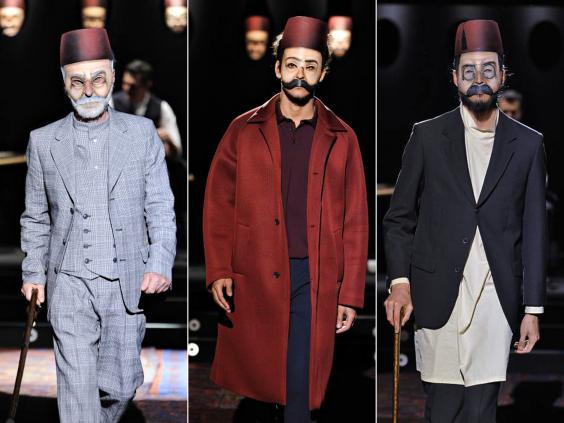 In June 2011, the buzz around Benan amplified further when he was appointed to design men's and womenswear for Italian house Trussardi which, though founded in 1911 as a glove manufacturer, was expanded in the 1970s to include accessories, luggage and apparel.
An important domestic brand in Italy, Trussardi has not managed to match the ascent to the international stage of rivals such as Gucci and Prada. During his two-year tenure at the house, Benan's collections met with somewhat mixed reviews, but he seemed to be hitting his stride when his departure was announced, days after he showed a womenswear collection in February 2013. The designer published the news on Twitter, pipping the official announcement to the post and committing a final act of rebellion. "Of course I had a sign [that it was happening]," says Benan, about the speculation that swirled around the news. "I knew three months before. The reality was that it was going really well in one part – and in the other it wasn't going anywhere. It wasn't my family business, it wasn't personal. When I signed the contract, I was so happy, because there was huge potential for the company, but I had to fight for every decision."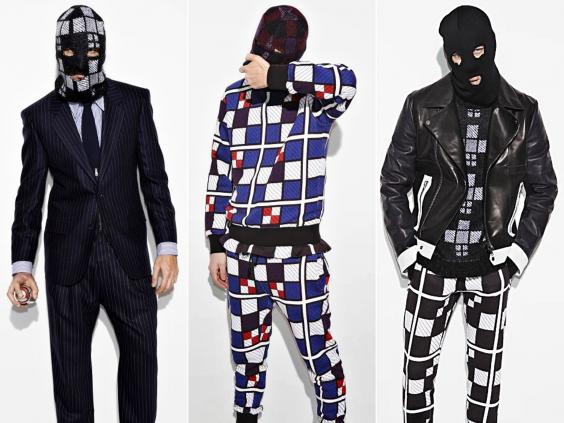 His ingrained pragmatism came back in to play: "It didn't make sense – if you block every decision, it means you know what you want, and if you know what you want, you should just do it. I didn't want to fight for every single piece or image. It became very unhealthy for me – in the mind and physically. When I left, I thought I would feel weird for a while, but after just 10 days, there was a sense of peace."
While Benan tries to remain discreet about his experience at Trussardi, it has clearly made him wary of selling a stake in his business and losing control again. "Control of my name is very important," he says. "I've had some offers but they've never satisfied that feeling of trust. It's about the dream – you can make the dream come true together but I can't hand over my dream."
So now that he answers only to himself, Benan has focused on his collection with renewed vigour. "It's not a bad thing, but I feel like I've messed up a little in the past. The show went on, but I lost contact with myself, but now I have the time and the mind to refocus. It's a very fine line – it became a job but it should never become just a job." Later this week, he will show his vision for autumn/winter 14, moving from Milan to show in Paris for the first time.
While Benan's teenage dreams of directing  films may have been thwarted, they have manifested in another way – with the sense of narrative that he creates for his collections. "It's the most important thing. It's how I start. Maybe it's my obsession with movies, but when I start a collection, I never start sketching pants or jackets. I always have in mind what I'm trying to present, what story I'm trying to tell. I create a scene first, then I find the people that will go in the scene, and then I start sketching for them."
When designing, Benan focuses on the past, adding a sense of the present for balance. "The future is fake, I feel, very fake, but the past is real, nostalgic and honest. That's what you can see in my work – there is a story behind it. When I present someone, he has lived something. I like older things and older people."
It's a philosophy, however, that he leaves in the studio. "I don't think I've ever lived in the present, I'm only thinking about the future." As to the future of his company, Benan doubts it will become a dynasty, but has a sense it will "die with me".
Whatever the next step for his career, he knows that he will always have support from his family, most importantly from his father, whom he still cites as his biggest fashion influence. "He was obsessed about quality, fashion, production. He would take me to Switzerland for a day shopping, and he would explain everything he tried on. I remember sitting and just watching him – I've always watched him, and I've always tried to please him, even today."
Reuse content