Ever since the line-up for the cover of Vanity Fair's annual Hollywood issue was announced earlier this week, our country's media has been triumphantly air-punching at the number of Brits that make an appearance on the special gatefold cover (five out of 10, to be precise), which comes out today. 
Short of actually taking home a gold statuette at the Oscars, making the magazine's annual hot list, which comprises only the most in-demand and talked-about stars of the year (as long as their faces tick all the right boxes, of course), is considered the highest honour during Hollywood's backslapping awards season.
So there is a weary-looking Felicity Jones, perched on the knee of Benedict Cumberbatch, while David Oyelowo drapes his arm over Eddie Redmayne, and Sienna Miller flashes her crotch. Go, Brits!
Academy Awards Nominee Luncheon
Academy Awards Nominee Luncheon
1/15 Rosamund Pike

Nominated for Best Actress for Gone Girl

Getty

2/15 Eddie Redmayne

Nominated for Best Actor for The Theory of Everything

Getty

3/15 Felicity Jones

Nominated for Best Actress for The Theory of Everything

Getty

4/15 Bradley Cooper

Nominated for Best Actor for American Sniper

Getty

5/15 Reese Witherspoon

Nominated for Best Actress for Wild

Getty

6/15 Michael Keaton

Nominated for Best Actor for Birdman

Getty

7/15 Julianne Moore

Nominated for Best Actress for Still Alice

Getty

8/15 Steve Carell

Nominated for Best Actor for Foxcatcher

Getty

9/15 Marion Cotillard

Nominated for Best Actress for Two Days, One Night

Getty

10/15 Emma Stone

Nominated for Best Actress for Birdman

Getty

11/15 Edward Norton

Nominated for Best Supporting Actor for Birdman

Getty

12/15 Patricia Arquette

Nominated for Best Supporting Actress for Boyhood

Getty

13/15 Robert Duvall

Nominated for Best Supporting Actor for The Judge

Getty

14/15 Laura Dern

Nominated for Best Supporting Actress for Wild

Getty

15/15 J.K. Simmons

Nominated for Best Supporting Actor for Whiplash

Getty
But, on closer inspection, you'll see that none of our nation's pride actually appears on the cover; that honour is reserved for Amy Adams, Reese Witherspoon and Channing Tatum. Meanwhile, Rada's finest have been relegated to – the horror – the fold-out.
That's the thing about the gatefold cover: where you end up on it says an awful lot about your standing. Put it this way, if it was a fashion show, the cover is front row, second fold is second row, and just pity the third. Poor Miles Teller. Good for him for showing up at all.
So how are these kinds of shoots produced? Are all the stars trying to elbow their way to the right, knowing it will secure them a  prime spot on the cover? Or are things slightly more managed?
I ask Andy Cowles, global creative director of Ink Global, and a former art director of Rolling Stone, what publications are looking for when arranging the line-up. Longevity of stardom? Nailing the current zeitgeist? "What you're really thinking about is the publicists," he laughs. "And how to make everyone agree with the positioning. It's a political piece of work. Everything is contracted beforehand. Imagine if someone signed up for it, showed up, and found out they were on the turn? Everyone knows where they're ending up."
Sometimes, however, things can't be planned so well in advance. When Q magazine hastily arranged a line-up of rock and pop talent at its annual awards show in 1999 to make an impressive-looking gatefold cover, there were some awkward manoeuvrings to be had as everyone piled in.
An insider who worked on the shoot tells me that The Chemical Brothers were, naturally, standing next to each other. But the editor only wanted Tom – not Ed – on the cover, along with Keith Richards, Damon Albarn and Travis's Fran Healy. And so it was left to a runner to lead Ed to his seat on the second row. Oh, the indignity.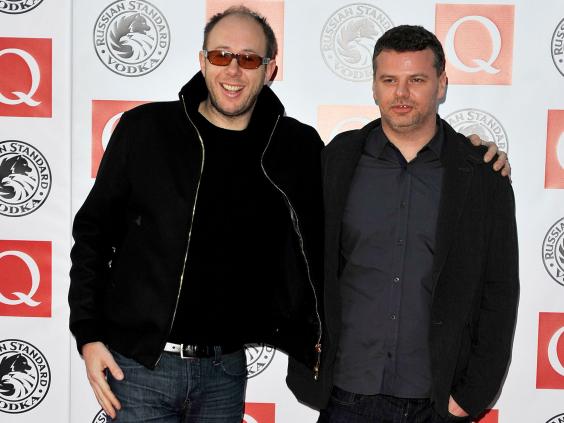 Of course, busy schedules mean that the stars of a gatefold cannot always be photographed together. One only needs to take a look at US Vogue's "The Instagirls!" extended cover from last September, featuring models of the moment, to realise that Photoshop often plays its part (check out Arizona Muse's severed left arm).
Photographer Annie Leibovitz, however, would like it to be known that this year's Vanity Fair cover was indeed all one shot, thank you very much.
"It looks fairly simple, but in fact it was difficult," she told the magazine. "Usually, you shoot from fairly far away, but we wanted to get really close to the actors. We made an effort to create a feeling of intimacy."
But with so many complications, why do gatefolds at all? "It's for magazines to celebrate their access and power," says Cowles. "They're very expensive to produce and they only occur if you can sell the ads on the other side, or if it's an investment of their brand. But these covers can become moments in time; unarguable statements of who's who and what's what."
That's not to say that publishers don't sometimes get it wrong. And looking back over past issues, it can be amusing to see where an editor has made a questionable choice.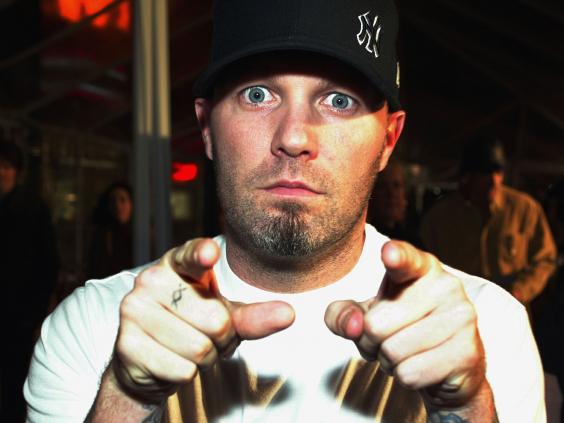 Rolling Stone's 2003 "Monsters of Summer Rock" gatefold, which Cowles worked on, had Marilyn Manson, Ozzy Osbourne and Metallica's James Hetfield on the cover. It would be a very strong, still-relevant line-up, if it wasn't for Fred Durst giving the sign of the horns as well. Meanwhile, Dave Grohl, now arguably a bigger star than all the rest, languishes on the inside fold, along with rock's forgotten lover of eyeliner, Dave Navarro, and some others.
Vanity Fair has made a number of missteps, too (not least including only five people of colour out of a possible 70 in Hollywood-issue cover posts up for grabs since 1995). Then there's Jennifer Jason Leigh's appearance on the 1995 cover at the expense of Gwyneth Paltrow and Sandra Bullock, who were downgraded to the fold. Surely only the most fanatical IMDb researcher would even know who Alison Elliot (class of '97) is. And – wait – Selma Blair actually appeared twice?
So Adams, Witherspoon and Tatum can feel smug today. But in the future, who knows? Perhaps time will prove VF's editor Graydon Carter a fool to sideline the Brits. Or maybe it will just be a case of Benedict who?
Reuse content