When you think of Italian luxury it's easy to get caught up in the glossy sheen of burnished leather, exotic skins or fluffy furs. By the same reasoning, lingerie seems purely a frilly French fancy, thanks to its ooh-la-la overtones and abundance of lace.
La Perla, however, has been refuting such ideas since it was first founded 60 years ago in Bologna, an Italian town where the tradition of silk factories and textile manufacture stretches back to the 17th century.
Having trained as a corset-maker, Ada Masotti earned the moniker "golden scissors" for her ability in cutting and tailoring, and her refined lingerie became the talk of the town. It is this foundation upon which she built the brand La Perla – the name inspired by the red velvet-lined box in which she presented her creations as if they were precious jewels.
While much of La Perla's appeal was based on tradition, Masotti was aware that as fashion and society changed, so too must underwear. In the Sixties, inspired by the fashion revolution led by Mary Quant and her ilk, Masotti released more colourful collections, embracing patterned fabrics to present alongside the traditional lingerie palette. Speed was an issue too, ensuring that the brand's innovations could keep pace with the changes of the time.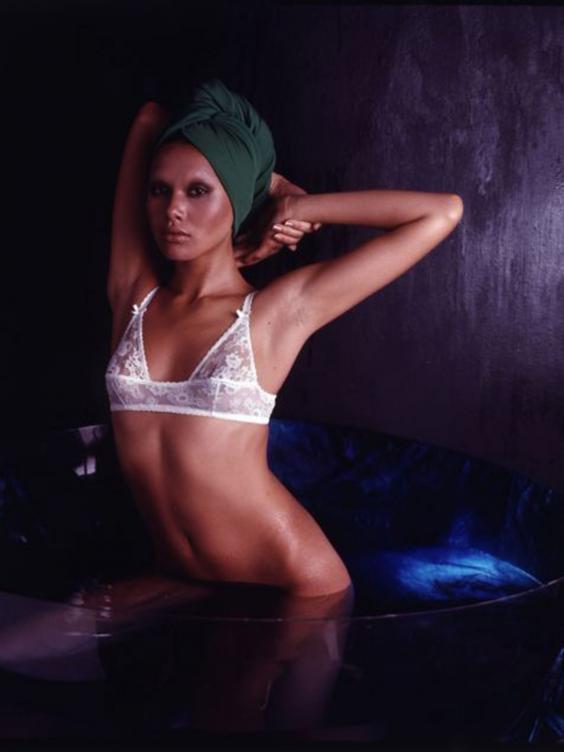 "Lingerie and fashion were once considered two very distinct worlds," says Joëlle Pellegrin, the European managing director for La Perla. "Throughout its history, La Perla has played a significant role in the evolution of fashion. In the Sixties, Ada Masotti began by using colours and ideas that were typical of the clothing from the period, then she continued using elegant sartorial techniques for the most luxurious creations."
That sartorial tradition is maintained by the brand today, which has been owned by British holding company Pacific Global Management since 2013, but still maintains its Made in Italy status. At the time of the acquisition, the entrepreneur who led it, Silvio Scaglia, said: "We want to really focus on strengthening the retail network, on which 80 per cent of the company's revenue depends today."
La Perla through the years
La Perla through the years
1/7 La Perla through the years

Flashback: La Perla autumn/winter 1969 campaign

2/7 La Perla through the years

La Perla autumn/winter 1971 campaign

3/7 La Perla through the years

La Perla autumn/winter 1996 campaign

4/7 La Perla through the years

Intricate work in the atelier Gianmarco Chieregato

5/7 La Perla through the years

La Perla autumn/winter 2014 campaign

6/7 La Perla through the years

La Perla autumn/winter 2014 campaign

7/7 La Perla through the years

La Perla autumn/winter 2014 campaign
The first stage of a strategy that encompasses creating 30 new company-owned stores, as well as renovating existing branches, has begun to come to fruition as the brand has recently opened on Old Bond Street, where it is neighboured by Alexander McQueen, Dolce & Gabbana and Bottega Veneta boutiques. The three-storey space has been created around the design concept of Roberto Baciocchi, an Italian architect whose vision will next be rolled out in Hong Kong and New York.
To complement the new store, the brand has recently launched a made-to-measure service that Nick Tacchi, the global marketing director, believes offers "the spirit of the atelier and the emotion of having something really unique, sewn by hand and, in some cases, made precious by the use of gold thread". Of course, such exclusivity comes at great expense, with prices ranging from £1,300 for a thong to £33,600 for a long-sleeved bodysuit.
Comparing the made-to-measure pieces with La Perla's "everyday" offering, it's hard not to see details such as 18-carat gold thread and hand-applied Swarovski crystals as gilding the lily, but as personalisation and customisation is growing across the whole fashion industry it is certainly a canny move, if only for the publicity that such price tags inevitably bring.
"This decade is characterised by a search for authenticity and a rediscovery of fundamental values," says Tacchi. "We are in the age of 'going back to the origins'. Brands like ours, with a long history behind them, design their collections with this in mind, allowing individuality to flourish even in the most ground-breaking pieces. Today, luxury is defined by things like time. It takes time to create a garment using certain techniques – to produce lace on a 19th-century loom and to model it on the body. This is the true sense of the word 'luxury' in our age."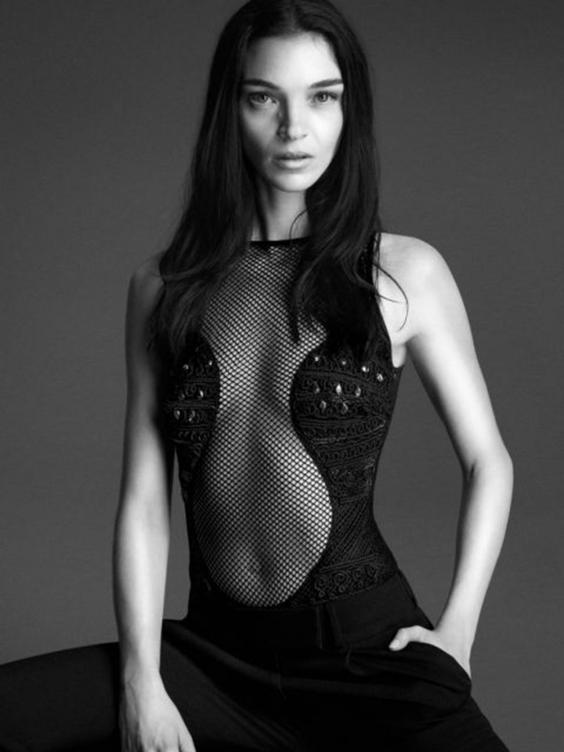 Luxury lingerie is worth so much more than the sum of its parts: so many scraps of lace, satin, elastic and wire are crafted into a garment that supports the body physically, but also emotionally, bound up as it is with feelings of sensuality, attractiveness and appeal. "If accessories serve to add that special touch to a woman's look, then lingerie adds a seductive twist," says Pellegrin. "Women have a special relationship with lingerie – one of complicity – because it comes in to play with intimate, delicate aspects of femininity."
While the brand has long been renowned for its feminine creations, it is soon to venture into the world of menswear too, with a collection of loungewear and beach items that will go on sale in December. Under the watchful gaze of the menswear creative director Emiliano Rinaldi, the designs mimic the fusion between underwear and outerwear that is characteristic of the womenswear collections. Kimonos, trousers and T-shirts take fabric inspiration from lingerie too, for a finished look that is conceptual yet refined, and rooted in tradition.
Ada Masotti may have only been following her dream when she founded her company in 1954, but in doing so she has realised the dreams of untold women, and now men, around the world.
Reuse content