In case you missed the fanfare, the 80s are very much in the spotlight right now – in the fashion world at least – and this latest trend is no exception.
Another throwback look, drawstring detailing quickly became a recurring motif on the spring runways as bunched up skirts and ruched sleeves mollified our preoccupation with all things retro. 
A typically utilitarian feature, it was the spirit of this era that elevated parachute styling from practical, no-frills clobber to high-octane glamour. 
As such, spring/summer 2017 gives us volume and takes it away all in the same breath. 
At times, the drawstring has the ability to offer up serious size on shoulders while simultaneously constraining, nipping in waists and revealing a flash of thigh. 
At Marni, Consuelo Castiglioni challenged drawstrings in her final collection for the brand with plisse pleated fabric. Here, asymmetrical sleeves and vintage inspired florals were resolved with bunched up ties at the waist, around the neck and sleeves.
Similarly, Sportmax used the detail to alter the length and fit of bodices, waist bands and to create short bubble-like skirts.
Perhaps in a bid to cling on to the waning existence of athleisure, the addition of drawstrings was giving clothes a seriously sporty vibe too.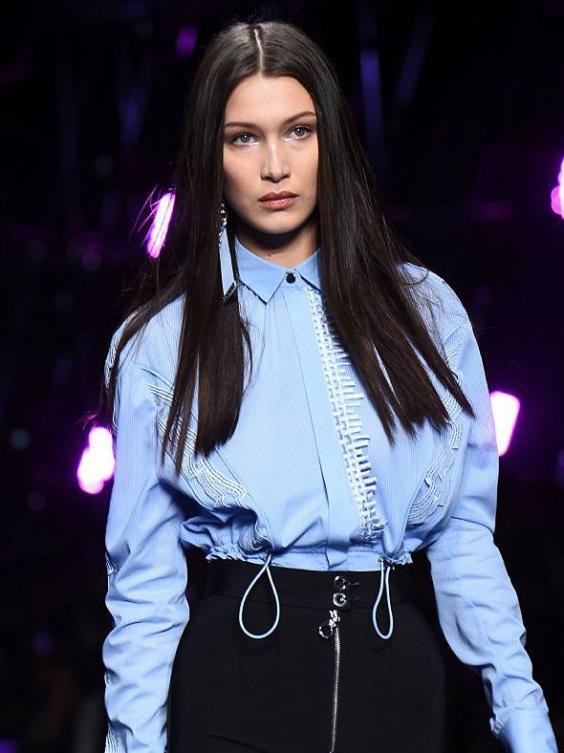 At Versace, dresses were given a sultry, almost athletic vibe with jewel-toned techo fabrics threaded with drawstrings and pulled to reveal a little leg while at Maxmara they nipped in waists on sporty cropped jackets 
Either way, it was the drawstrings ability to instantaneously change a silhouette and morph it into something completely fresh that gave them the spotlight this time round.
No longer relegated to jogging bottoms or plastic JD shoppers, the drawstring has steadily made its way onto the high street too making its journey into your new season wardrobe seemingly unproblematic.
For a subtle approach, look for outerwear or casual dresses that nip in at the waist or cuffs. But, if you're feeling more fashion forward, opt for trend-led piece with full-scale 80s style ruched sleeves.  
Reuse content