Once spring arrives, there seems to be no occasion when a crisp white frock doesn't work for; trips to the seaside, spontaneous picnics and nights out on the town. The beauty of it is in its pure versatility. 
But for the more fashion forward, it can be hard to side-step references to purity, saintliness and all manner of allusions to virginity. Until now.
A long-time seasonal favourite, for spring/summer 2017 designers made the white dress their star piece transforming it into the ultimate power colour. Now, it's for women that want to be noticed.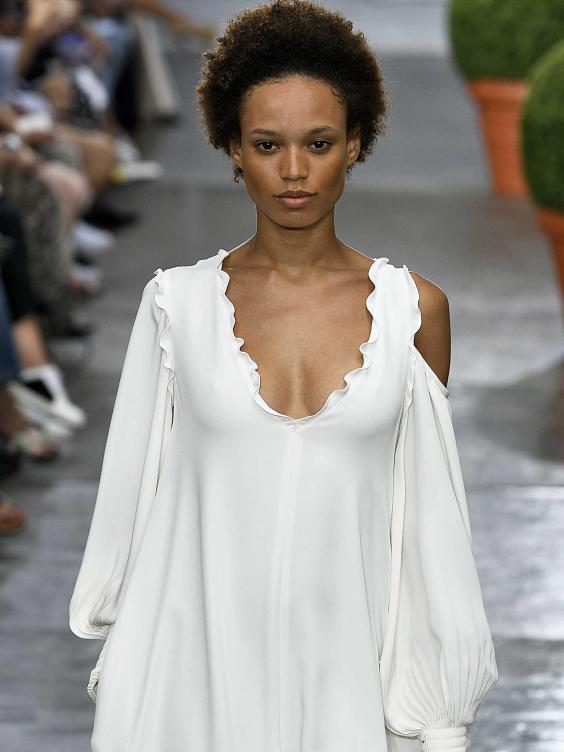 Hauling the virtuous trend up a gear, this season it covered everything from ladylike A-lines to cut-out crochet gowns and shirt dresses as designers put a spin on the classic white dress.
At Alberta Ferretti, Chanel and Rodarte, long-flowing silhouettes were offset with Victoriana frills, layers of lace and dotted tulle as they worked on ways to modernise the garment's romanticism.
Meanwhile, the runway at Tibi was sleek rather than starry-eyed with stark white A-line dresses that were worn loose and, in some cases, asymmetrically cut at the shoulder.
If the little black dress is the staple of colder climes, the LWD – little white dress – is a must-have as things begin to warm up but, how to keep it interesting?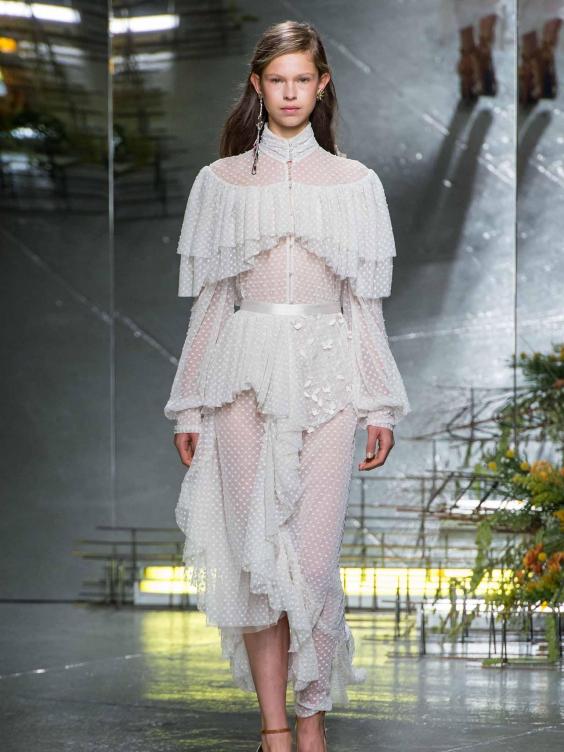 Add some oomph to a simple white frock with curious waistlines, oversized sleeves, delicate cutwork and unexpected hemlines which will all serve to elevate the design from pretty to full of punch.
When it comes to accessories you have a few options too. Stay safe with neutrals or instantly breathe new life into simpler versions with metallic or perky, vibrant blue.