John Galliano is making a move to the beauty industry, working as consultant on beauty projects with Russian perfumery L'Etoile from today.
His new job was announced on the beauty chain's website last week with a fake newspaper spread stating "John is Back!". L'Etoile is the largest perfumery in Russia, believed to be similar to the US chain Sephora. It boasts 750 stores carrying 150 prestige brands, including Chanel, Guerlain and Galliano's erstwhile employer Christian Dior.
In 2011 the Gibraltar-born, British raised designer was dismissed from his role as Christian Dior creative director, and from his self-named label, following a well-publicised anti-Semitic rant in a Paris bar. Galliano spent a stint in rehab in Arizona following his departure.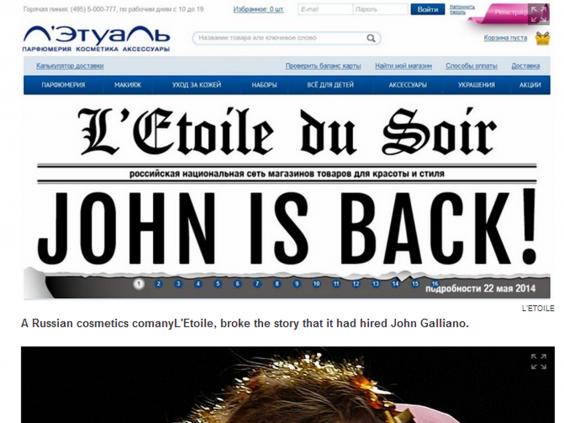 However, in 2013 Mr Galliano, 52, began to re-enter the industry tentatively, by undertaking a three-week residency at Oscar de la Renta's studio and has acted as fashion editor for a British Vogue shoot by Tim Walker, starring Kate Moss. The eccentric designer posed with the supermodel for the December issue, two years after he designed her wedding dress - currently on display at London's Victoria and Albert Museum.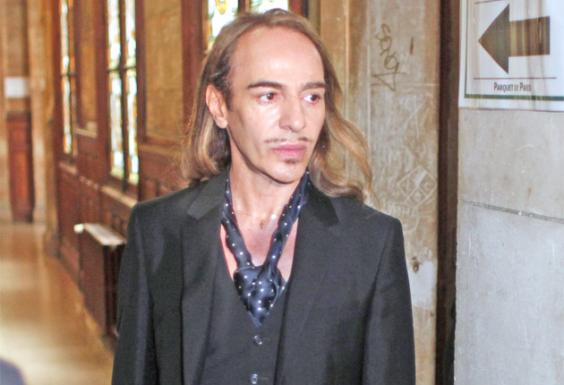 Three years after Galliano parted ways with Dior, this latest move in the saga is seen by many as the designer's second chance.Of course, Galliano has plenty of perfumery experience: besides the launch of his eponymous perfume, during his career at Dior he worked closely with the Addict franchise and masterminded the adoption of Charlize Theron as the face of J'adore.
Galliano's spokesman is yet to respond to The Independent's request for comment.
Reuse content