Thanks to Comme des Garcons' alumnus Junya Watanbe, you can now buy a coat that can charge your smartphone - but it's going to cost you.
Famous for his radical designs, the esoteric designer has taken things to the extreme and fused his already quirky aesthetic with wearable modern tech. 
The khaki green jacket which costs a hefty £2,350 is completely solar powered, sporting four panels on the back and two on the front with a hidden interior power pack for on-the-go charging.
It might sound downright barmy but what else would you expect from one of the menswear world's most eccentric characters?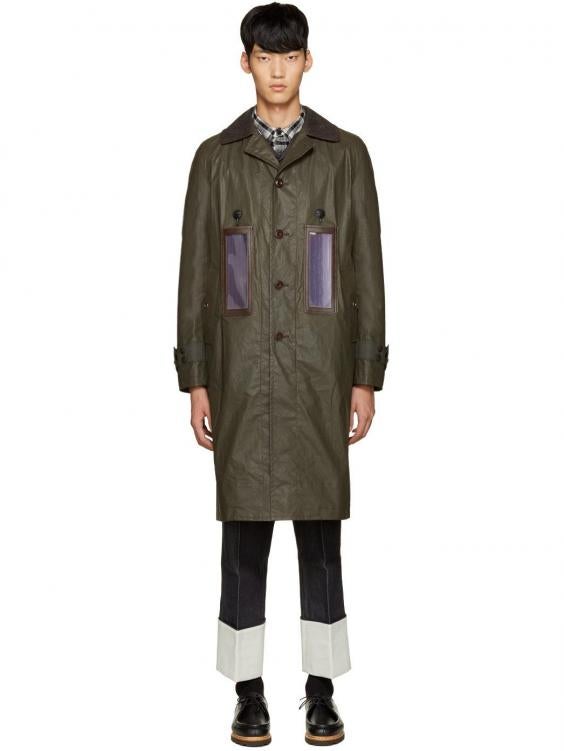 For the fashion conscious, the coat upholds a classic sense of style with a wool trim spread collar, buttoned welt pockets, elbow patches and a coated cotton exterior. And, while the panels are clearly noticeable, the designer has done his best to give them a tasteful finish with a faux-leather trim. 
To be fair, it does sound pretty useful, though we're not sure quite how much time out in the sun you'll need to fully charge your phone.
The idea of having a relentless backup power supply for your devices is appealing - but the idea of forking out more than £2,000 for one most definitely isn't.  
The Junya Watanabe Green Solar-Powered Coat is now available at SSENSE.
Reuse content