In addition to being the ultimate in winter comfort, knitwear has fast become a major player in the fashion field.
For those of us that live in cooler climes, it is a perennial wardrobe necessity but that doesn't mean it needs to, or should, be frumpy in order to be practical. 
The time has come to trade in your tees for something with more thermal support but what should you be buying this jumper season?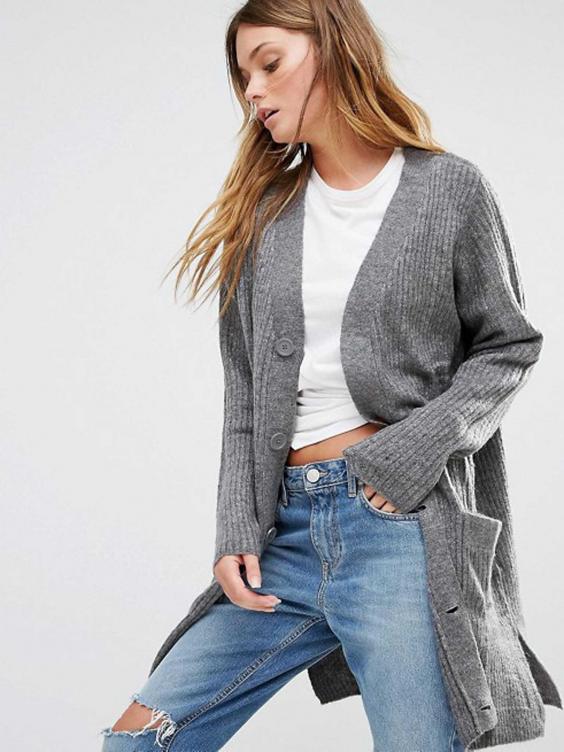 Unlike fast fashion, it's important to choose a knit that will stand the test of time. Throwaway garbs might be cheap and an easy way to tap into the latest trends but stocking up on winter woollens should primarily be about creating a contemporary, comfortable solution to the cold.  
Of course, this doesn't mean you have to spend a fortune, just pay attention to the fabric, weight, stretch and finish.
Nowadays, there's nothing dowdy about a pullover as even the most oversized of sweats come contoured to the body and swathed in statement embellishment. 
From ruffles and statement sleeves to cut-outs and rows of pearls, trimming your knits will make them both fun and wearable.
If it's a more vivacious take you're after but over-the-top frills just aren't your thing try out a graphic print or slogan knit instead. Bella Freud's "Je t'aime Jane" jumper harks the return of the cool retro knit while the likes of Gap and Whistles give stripes a much needed new season makeover with a mish-mash of bold colours.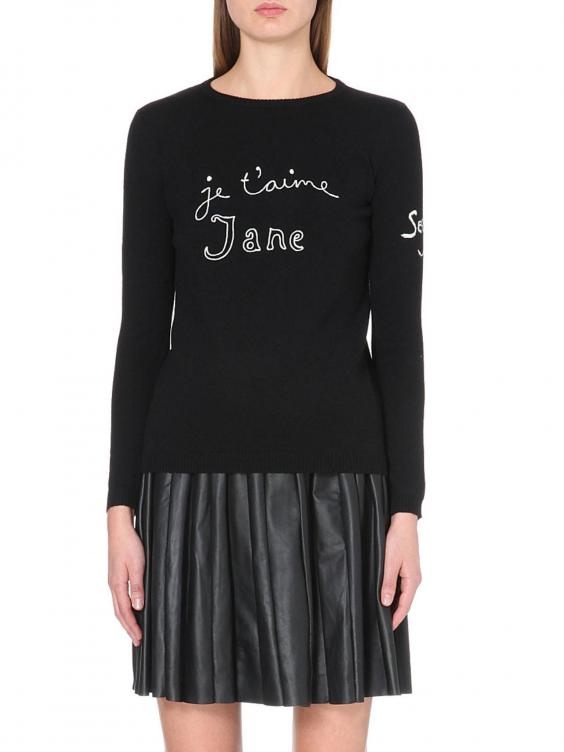 Of course, for those looking to stock up on standard sweats the enduring roll neck promises to never go out of style with high-neck knits popping up all over the runway and the high street. 
If you're going to keep things simple in cut, try adding some texture to create a little visual interest. Layering is super on trend and a great way to play around with contrasting qualities and proportions. Why not try pairing your chunky knit with a long line silky shirt or a luxurious, weighty jumper with a pair of off-duty jeans.
Reuse content