Designer fashion is on offer round the seasons; style is what you choose, goes the maxim.
For too many of us this old saw goes missing somewhere between the catwalk and the wardrobe. We hate to admit it because clothes shouldn't really matter, people should be judged on their merits not their labels. Yet we know that isn't how the world works.
I've never considered myself particularly well dressed. My wardrobe is a mismatch of items bought in sales and things that don't quite fit. So can I learn to be stylish? The opportunity to learn the secrets of style from three of celebrated fashion mavens is irresistible.
At the Vogue Festival 2014 at the South Bank Centre in London yesterday the three fashion heavyweights tasked with tackling the conundrum – Personal Style and Do You Have It? are Lucinda Chambers, fashion director of Vogue; Amanda Harlech, fashion consultant and muse to Chanel's head designer Karl Lagerfeld, and Alexa Chung, It girl, TV presenter and darling of the glossies.
The outlook isn't promising. "Style is that elusive thing," says Vogue's editor, Alexandra Shulman. "It is so hard to pin down, yet so desired."
Introductions done, who's everyone wearing? Chambers pairs a pleated Céline skirt with a jacket she picked up for 20 quid in London's Portobello Market. Harlech, who sits in the International Best Dressed List Hall of Fame, wears her style ambassadorship lightly in an all-black Chanel Couture robe and Manolo Blahniks, and Chung's high-collared shirt, sequined waistcoat and pair of Marc Jacobs heels is a look destined to inspire teens everywhere. The heels, she admits, are "horribly uncomfortable'".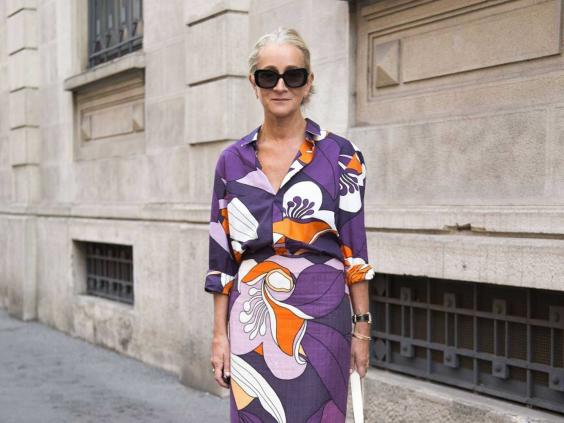 This admission leads all panel members to speak in support for the first, unlikely, principle of good style: comfort. Speaking to me before the panel convenes, Chambers had earmarked the "c" word. "I think when people don't feel comfortable in their clothes, they're not stylish. If a skirt is too tight, a shoe is too high, if the colours don't work for you, I think you can't feel stylish."
Next on Chambers' list is experimentation, which she assures me, is "fabulous". "I think people get worried and think I should born with style, it should come naturally. Bollocks. Don't be afraid of making mistakes."
As Harlech puts it: "Style is anti-fashion; it's not about following trends." To which she later adds the wonderful maxim: "There is no beauty without strangeness."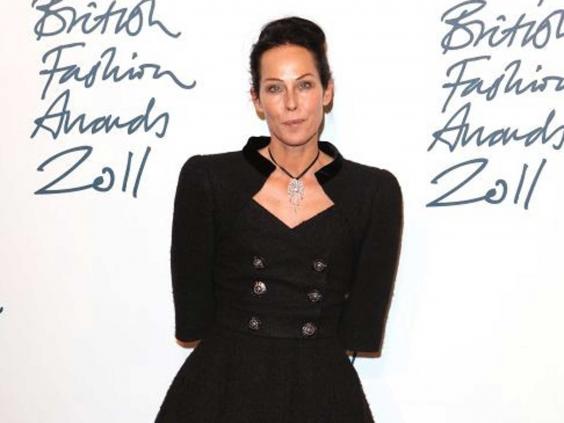 Harlech may be the most poetic of the panellists, and Chambers the most influential, but Chung is the real crowd-puller. Introduced as having "one of the most copied and referenced looks in the world today", a quick glance at the young crowd in the auditorium confirms this.
Then the Q&A. If you could only wear one designer for the rest of your life, who would it be? Chambers goes for Prada, Harlech sticks firmly to Chanel Couture, and Chung opts instantly for Topshop to get "the best of all the looks".
And for the item of clothing she never gets tired of wearing? Instantly, simply: "Knickers."
Soon, I'm wondering if Chung might be the guiding style star I've been after all these years?
While many messages are thrown out over the talk – "freakish can be good", "wear armour", "don't lose your bottle" – it's a truism that seems to transcend and bind them: be yourself.
"Style is self-expression, but you have to have a self to express," Chamber says. And it is Chung, in her honest awkwardness, who seems to best capture this.
Post-talk, the fashion pack sate themselves on kale, spinach and Fuji apple juice from the Harrods bar in the lobby and queue to renew their Vogue subscription, before, I presume, piling towards Oxford Circus and the Topshop flagship store, in search of Chung-ness.
Reuse content