Diesel, the Italian fashion giant which prides itself on being at the cutting edge, plans to break a retailing taboo by advertising on pornography sites.
The firm, founded by Renzo Rosso, said it made sense to advertise its wares, which it sells to young, "sexy people", surrounded by sexual images, or in situations where customers had sex on their minds – sites such as YouPorn. 
Advertisements for its 2016 clothing line will also be placed on Grindr, for gay men, and Tinder the dating app. Nicola Formichetti, Diesel's creative director, told the F***inYoung fashion website: "I kept thinking, what is the most viewed website in the whole world?" And I was like: 'Porn sites!'" He said the new campaign was inspired by online culture. "We've always got our fingers on our smartphones looking for a friend, or girlfriend, or boyfriend." 
The potential size of the audience, as well as the attuned demographic, makes marketing on sex sites a lucrative prospect. PornHub and YouPorn, both owned by MindGeek, rank in the top 175 most popular websites in the world, according to analytics website Alexa, with PornHub placed at No 64.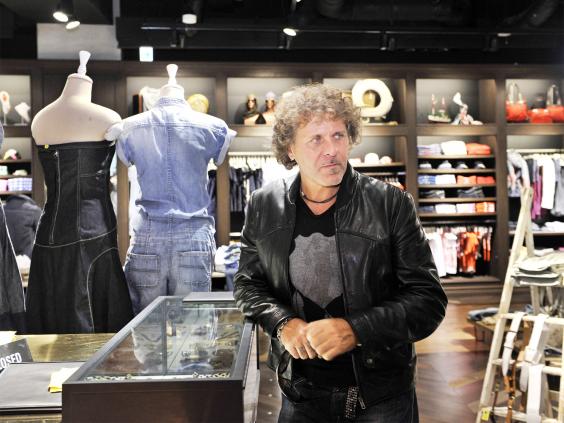 Tinder, a meeting and dating site for heterosexuals, is one of the top 100 pay-for apps in the Apple store. 
Diesel is no stranger to sex-heavy advertising campaigns that create huge publicity for the brand as well as the actual clothing lines they feature. Neither is Mr Formichetti a novice in the self-publicity stakes. With nearly a quarter of a million Twitter followers, Diesel's 38-year-old design chief, who was hired in 2014, is doing what he did when he created talked-about styles for pop star Lady Gaga: sexing things up.
Industry experts say he is probably on to something by tapping into porn and the social media. Campaign , the US advertising bible, predicted the move "would open up an entirely new industry to traditional advertisers and the agencies that place those buys". Mr Formichetti articulated his strategy more prosaically: "We all go on websites like PornHub, no? So, before masturbating, perhaps people will stop and look at our new trousers and shoes."