So, no more Donna Karan. The company announced, via a press release on Tuesday night, that Karan herself would be leaving her current role as Chief Designer of the LVMH-operated brand that bears her full name, rather than just her initials. There will be no replacement: Donna Karan International will suspend its collections and catwalk shows (though not licenses). Who will fill Karan's gaping slot on the calendar of New York Fashion Week? Well, someone already has, by default – there are about three simultaneous shows an hour on that sprawling schedule.
Karan's catwalk collections had long ceased to be must-sees – but there's something in a name. It's redolent, alongside the other great New York 'K's – Klein, and Kors – of a golden age of American design, which hit its stride about twenty years ago. They've all three changed: Klein bowed out, Kors has ramped up into a multi-layered "mass-tige" behemoth, but Karan, of the three, soldiered bravely on. Until this year: handing over the reins of her diffusion line DKNY to young New York designers Dao-Yi Chow and Maxwell Osborne of Public School back in April proved to be the first public step in stepping down.
I wonder if it's also LVMH's first step in scaling back, or maybe restructuring the business closer to the Kors model? DKNY is sportswear-focussed and lower-priced. It's accessible, in a way that Karan's mainline offerings – beaded organza vests (£2,500) alpaca-blend cardigans (£1,430) and cashmere tracksuit trousers (just shy of £1,000) – to put it bluntly, aren't. DKNY will obviously be carrying on – the Donna Karan company will "substantially increase its focus" on the brand, according to the release announcing Karan's departure.
Cara Delevingne x DKNY collection
Cara Delevingne x DKNY collection
1/11 Cara Delevingne x DKNY collection

Cara white crop top

2/11 Cara Delevingne x DKNY collection

Cara black crop top

3/11 Cara Delevingne x DKNY collection

White tank top

4/11 Cara Delevingne x DKNY collection

Cara face slogan t-shirt

5/11 Cara Delevingne x DKNY collection

Cara t-shirt

6/11 Cara Delevingne x DKNY collection

Cara waistband tracksuit bottoms

7/11

Cara beanie hat

8/11 Cara Delevingne x DKNY collection

Cara leggings

9/11

Cara parka coat

10/11 Cara Delevingne x DKNY collection

Cara leather jacket

11/11

Cara onesie
Nevertheless, it's a loss. Because what Karan's clothes represented, at their best, were a woman's view of a woman's wardrobe. An early retail experiment saw Karan actually put those clothes inside wardrobes in department stores around the world. It was ill-fated, given that customers had to fumble through their dim interiors to find what they were after – they tended not to bother.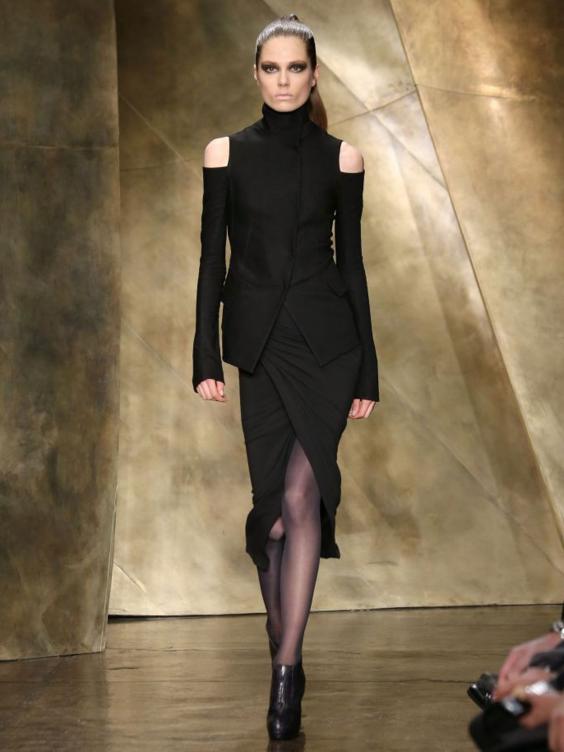 But what Karan was trying to do was emphasise that she was creating clothes for the everyday. Her seven easy pieces were intended to create a wardrobe of almost-infinitely variable options, for women who didn't want to think too much about their clothes. She designed the "body," those sweater that poppers under the crutch so they never ruck up. She also then designed a jersey sarong skirt, to wrap around them. Sounds simple, but back in the eighties it was kind of revolutionary, and made her a mint and a household name. It netted her seven CFDFA awards over the course of her career. In 1989, John Fairchild called Karan "America's Chanel," and asserted she was the country's most influential designer. Which was probably true.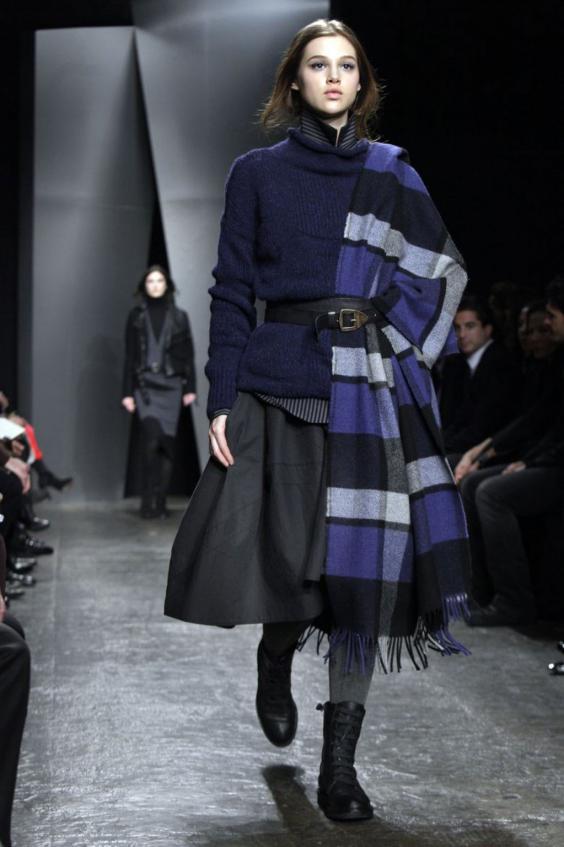 Donna Karan's legacy can still be felt there today – and it's kind of ironic that, on the eve of (potentially) the first female president, Karan should be stepping away. In 1992, she launched an advertising campaign shot by Peter Lindbergh titled "In Women We Trust," depicting the swearing-in ceremonies starring a Karan-clad female president.
I always think Donna Karan wears Donna Karan best. When I met her, slouched as she invariably was on some piece of low-slung furniture like a piece of limp asparagus, studded with gargantuan slabs of polished mineral and wrapped in bits of jersey that threatened to malfunction at any time, she looked fantastic. She generally talked lots of New Age mumbo-jumbo, long after it ceased to be fashionable, frequently at the expense of discussing her clothes. She was a true believer – she's planning to pursue her commitment to Urban Zen, a foundation that supports cultures in developing countries, promotes alternative healthcare, and has also spawned and also a string of shops that sell holistic-looking implements and furniture.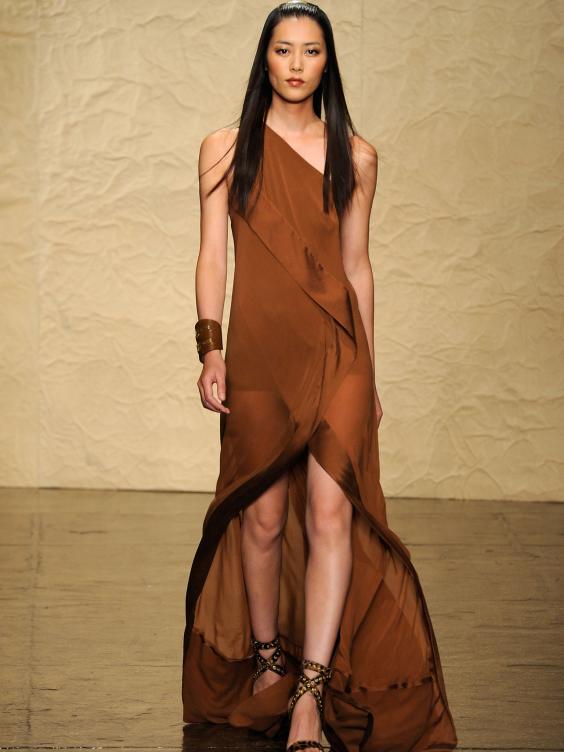 This is a strange thing to write, couched in the past tense, like an obituary. Karan is kind of gone – she's staying on, they say, as a consultant to Donna Karan International, whatever it's incarnated as. I can't help but wonder what that will be – Karan has 275 retail stores across the world, in over 40 countries. Moreover, as the appellation of her sister line implies, DK is synonymous with NY, even today, and even without her.
And American fashion has undoubtedly lost one of its long-term leading ladies. Even if, latterly, she wasn't always marching at the head of the line.
Reuse content