Chloe-Jasmine Whichello first entered the spotlight with a stint on Sky's modelling reality TV show The Face, but now seems to have had a change of heart and is now pursuing a music career.
The 24-year-old, a self-confessed "fabulous Sloane", impressed X Factor judges on Saturday as she auditioned with a jazzy rendition of Black Coffee by Ella Fitzgerald.
This is her second appearance on reality TV as she famously clashed with legendary model Naomi Campbell, who became her mentor on the reality TV show The Face, earlier last year.
As a big fan of Marilyn Monroe she arrived to The Face's casting session wearing a blonde wig. When Naomi asked her to take it off, she did, but said: "It's nice, it's from Harrods".
The London-based 'Sloaney' didn't fail to entertain the audience during her time at the modelling contestant show, but her theatrical demeanour soon started to grate on her fellow contestants and  mentor.
On one occasion during a lingerie photoshoot for Marks & Spencer, Whichello insisted on throwing her arms in the air in front of British supermodel Rosie Huntington-Whiteley. Subsequently she was voted her off,
On leaving the competition she said: "I've got a goal in life, and that's to be a model, a serious model."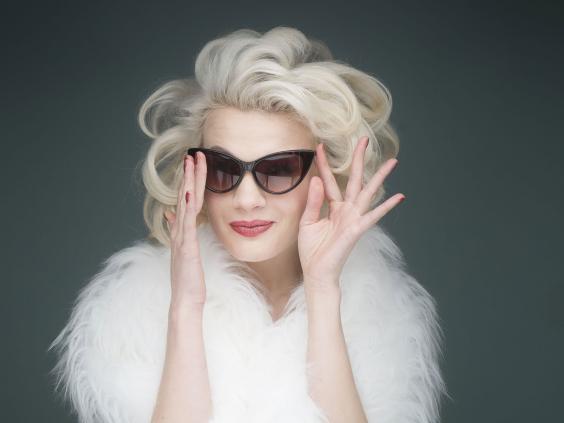 Despite professing her commitment to a career as a fashion model she's evidently moved on to another reality TV format.
She told Weird Music: "Being a creative soul I enjoy literature, travel, gastronomie… One is constantly on the go. But as rock and roll as it would be to live on the side of the road suffering for my art, I would rather not.'"
Not just a reality TV wannabe, Jasmine could have followed a career path in law and even completed her education.
She's now back in the limelight thanks to X Factor. However, this is not even her appearance on the X Factor, as she first auditioned when she was 17, but was turned away.
Reuse content