The world's top earning model has revealed that her earnings have been investigated after topping Forbes' Supermodel Rich List.
In an interview for a magazine in her native Brazil, Gisele Bundchen denied Forbes' figures, saying that the list is inaccurate and has caused the Internal Revenue Service (IRS) in the US to inspect her finances.
Last year, the Brazilian model, was ranked the world's highest paid model for the seventh year. The publication estimated that the mother-of-two and wife of American footballer Tom Brady earned between June 2012 and June 2013 £25 million ($42 million) through dozens of fashion and lucrative deals, including campaigns with Pantene, Oral-B, Sky HDTV and H&M. The figure put the 33-year-old £20.8 million ahead of the next highest-earning supermodel, Victoria's Secret Angel Miranda Kerr.
According to the publication, the Brazilian beauty is worth £150 million ($250 million), becoming the highest-paid model in living history.
"It's sad, because these people who write [the list] do not have my account number! I earn well, but it is not all this talking," she told mdemulher.abril.com.br in an interview translated from Portugese.
"I have been audited in the US because of the Forbes list."
However, she admits that being on the rich list is not her priority. She said: "Frankly, whether or not I'm in this ranking, I do not care.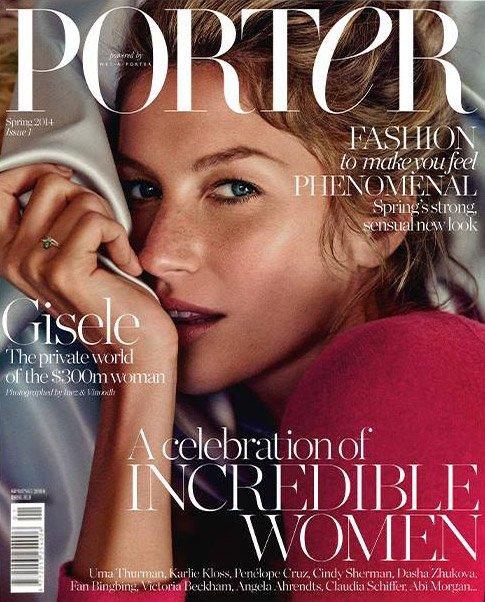 "I've got the same interests, the same day-to-day life, as any woman. I want to raise my children well, be a good wife and work."
She was seen most recently in the debut cover of the new glossy magazine from net-a-porter.com, Porter.
It has not been confirmed how much she actually earns.