It's not been an easy year so far for E! and its fashion commentary programme Fashion Police.
First the US TV network was caught up in the #Askhermore campaign which saw award season attendees including Reese Witherspoon discourage questions on what they are wearing on the red carpet - E! runs one of the most widely publicised live from the red carpet shows screened during every major awards occasion.
The network has also been widely criticised for its mani-cam which during the live show sees celebrities walk their hand infront of a camera to show off their rings and manicures. Elisabeth Moss famously gave the camera the middle finger at last year's Golden Globes and Julianne Moore has spoken out, calling it "humiliating".
What followed last month was a race row when during the Oscar's edition of Fashion Police presenter Giuliana Rancic commented on singer Zendaya's dreadlocks commenting "I feel like she smells like patchouli oil and weed".
In the ensuing media storm Kelly Osbourne, who has been a presenter on the show for five years, quit the programme and today the show's main host Kathy Griffin also announced her departure.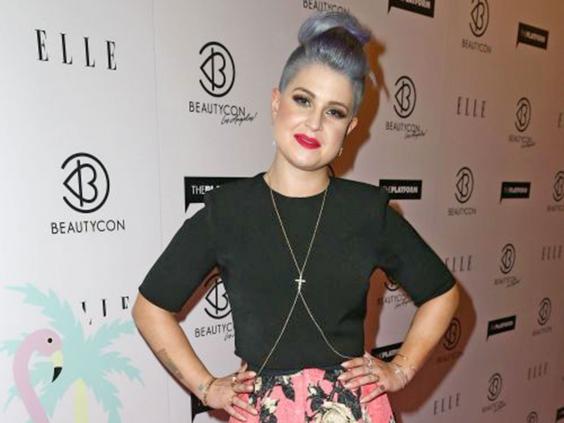 Griffin explained in a length note on Twitter: "After 7 episodes of Fashion Police, I discovered that my style doesn't fit with the creative direction of the show."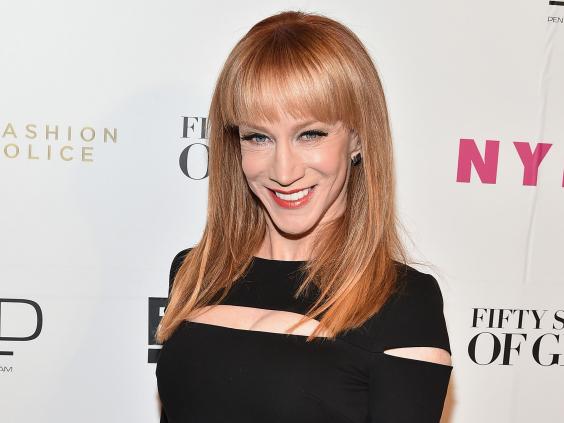 The American TV series, which first launched in 2010, has struggled for direction since the sudden death of its iconic presenter Joan Rivers in September last year.
At the time it was unclear whether the show would go on without Rivers who many considered to be irreplaceable. Rancic explained to ABC:
"A part of me is like Joan would want Melissa [Rivers] and us and the team to go on and I know she would, but it's just a matter of can there be a show without Joan? Do we want to do a Fashion Police without Joan? I don't know."
Joan Rivers' funniest fashion insults on Fashion Police
Joan Rivers' funniest fashion insults on Fashion Police
1/9 On Angelina Jolie's 'leg bomb' at the 2013 Oscars:

'Everyone took her to task with that photograph with the leg out, but to me it looked as if she had a terrible yeast infection and she was trying to air it out. It was hilarious!' 

Getty Images

2/9 On Angelina Jolie's 'leg bomb' at the 2013 Oscars:

Angelina Jolie's waved her right leg through the high slit of her gown

EPA

3/9 On Justin Bieber's attire:

'Someone needs to sit him down and say, 'You are not a big black thug''

Getty Images

4/9 On Rihanna's controversial tweet:

'Rihanna, who is beautiful but is not the brightest bulb in the lamp, they see pictures of children and they go crazy. I think Israel should start showing pictures of dead puppies, and you'll see these girls turn right around'

Getty Images

5/9 On Kate Winslet's golden flower fascinator:

'The nice thing about this hat is that it covers up the head wound that made her think it was a good idea to wear it in the first place'

6/9 On Lady Gaga's purple fur gown:

Rivers told her fellow Fashion Police host Kelly Osbourne: 'Look away, Kelly, I don't want you to have to see this. So many of your people must have died to make that dress!'

Getty Images

7/9 On Natalie Portman at the premier of Black Swan:

'I don't like she's carrying a book… It says 'this movie sucks, it's so boring I'm going to read through it''

Getty Images

8/9 On Nicole Kidman youthful face:

'And she does remind me of Audrey Hepburn in one way. Neither one of their faces has moved since the Nineties'

Getty Images

9/9 On Rihanna's gothic-chic look at the 2014 iHeartRadio Music Awards:

'I have not seen lips this green since Miss Piggy got out of the back seat of Kermit's car'

Getty Images
Although various names are rumoured to be in talks to take Osbourne's place including Khloe Kardashian and Chrissy Teigan, now with another empty slot and the aftermath of the race row, the shows future seems more uncertain than ever.
The official line from E! is that the programme will continue with the next episode schedule for 30 March and hosts Giuliana Rancic and Brad Goreski still on board.
Reuse content