The rabbi who counselled John Galliano following his anti-Semitic rants in which he declared a love for Hitler has said the fashion designer had become a model of repentance who should serve as an example for disgraced politicians, bankers and Fifa officials.
Rabbi Barry Marcus of London's Central Synagogue said those such as Sepp Blatter, soon to be ex-president of Fifa, had much to learn from  Galliano, who had frankly admitted his mistakes and made genuine efforts to atone for them.
Speaking for the first time since appearing alongside the designer at an educational event organised last week by three London synagogues, Rabbi Marcus told The Independent: "This is a man of courage. John has owned up. He didn't try in any way to justify what he had done. He was big enough to say, 'I have made a mistake. What I did was wrong.'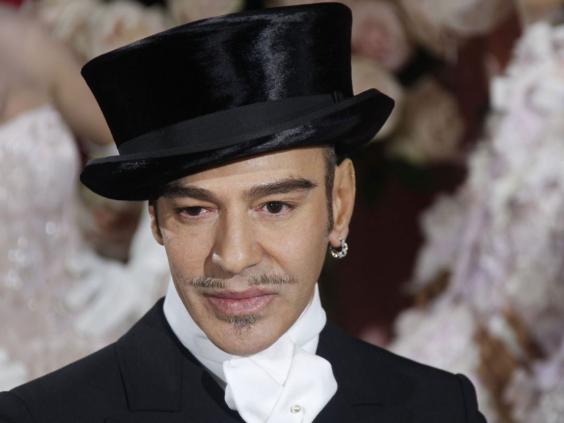 "I wish it were more the norm. Look at the banks, Fifa: look at the deceit, the dishonesty, with no one owning up to their mistake.
"Look at politicians who ripped us off with their expenses – many had to be brought to court before they admitted what they did."
Galliano's honesty, backed up by his learning about Judaism over the course of four years, should, the rabbi added, serve as a model for others.
"No question about it. We could learn from John," he said. "This is a much healthier, more honest way, that will unite what is beautiful among human beings, and push aside some of the negative ways we deal with our mistakes and those who have made mistakes."
Rabbi Marcus, 65, said last week's event, which looked at Jewish perspectives on fashion, was the culmination of a process that began shortly after the designer was sacked from Dior following three drunken anti-Semitic outbursts, including one in which he told a woman: "I love Hitler. Your mothers, your forefathers, would be… gassed… dead."
The day after being sacked in March 2011, Galliano, then struggling with drink and drug addictions, issued an unreserved apology. But, Rabbi Marcus said, Galliano wanted to do more and, after being shunned by rabbis in France, began travelling from Paris to meet him at the Central Synagogue.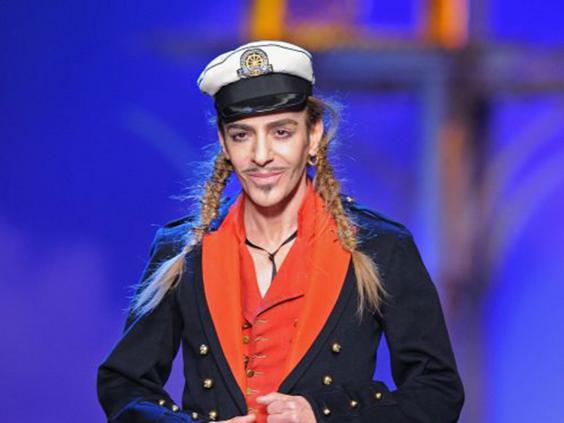 "We met when no one was around. Nobody knew what was happening, except my secretary, who almost fell on her backside when she spotted him walking in once. I gave him a lot of reading, including books by [the Auschwitz survivor] Primo Levi. I had him in the office with a Holocaust survivor for a full day, which he found very moving."
Galliano made his comeback in January with Maison Martin Margiela.
Rabbi Marcus, whose grandparents fled persecution in 1930s Poland, added: "What he said was indefensible, but we have no right to crush a man because he has made a mistake.  We don't have to cling on to anger and resentment."
Reuse content