Costume design for movies is a strange beast: juggling the demands of historical accuracy, say, with the limitations of budget or time; satisfying the whims of film stars and directors, frequently without letting on to either party that opposing demands are being made. And, of course, carving out your own niche, determining your own aesthetic and expressing that through the stuff on someone else's back, in someone else's film.
Julie Harris, the British costume designer who died on Saturday aged 94, danced artfully along that line. She won a Bafta for The Wrong Box in 1967, and an Oscar for John Schlesinger's Darling in 1966, the last year the Academy awarded for costumes in both colour and black and white. Harris was nominated for the latter.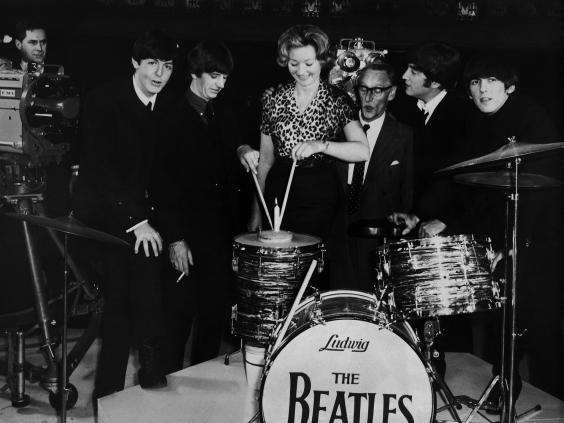 She began her career, after studies at the Chelsea School of Art, with a court dressmaker, until the outbreak of World War Two waylaid her plans. After 1945, she was taken on as a design assistant at Gainsborough Pictures, working with costume designer Elizabeth Haffenden.
Given Harris's background in London couture, it is interesting that a number of her most memorable and celebrated works charted the rise of Swinging London, reflecting the contemporary fashions she saw around her. Julie Christie's wardrobe in Darling – all boxy, above-the-knee coats and sleek evening dresses with glitz but no fuss – were reflections of exactly what young London's smartest set were sporting; while Harris's work dressing John, Paul, Ringo and George for A Hard Day's Night (1964) and Help! (1965) cemented Beatlemania in the popular consciousness.
Julie Harris dressed stars from Jayne Mansfield and Joan Crawford to Ursula Andress and Deborah Kerr, in everything from Regency to Western styles. She did Carry On Cleo, too. However, for a new generation of sartorial scholars, her Sixties work is seminal. It brings the fashion of the period alive, anew, in a testament to Harris's exacting eye.
Reuse content