Cool is an odd, nebulous quality, but it's hung over London Fashion Week for decades. New York and Milan have the commercial clout, Paris the couture heritage. London's choice c-word is cool. Many a brand trades on cool, sometimes with little of substance to back up their styles.
Emilia Wickstead isn't cool, at all. She lives in Fulham, she met her husband in the pap-fodder west London club Mahiki, and she dresses a new generation of Sloaney Ponies in polite, appropriate attire. Mid-calf crepe skirts veiled in lace and Dior-ling nip-waisted coat dresses, that sort of middle of the road Middleton thing. It doesn't mean her clothing isn't relevant or interesting. It's all of the above. It just means it doesn't fit the cookie-cutter cool mould much of London fashion feels forced into. Granted, it's never going to seismically shift fashion onwards. But does every fashion show need to be a revolution in cloth?
Wickstead is treading the taffeta-tufted territory owned by Oscar de la Renta in New York. No-one in London has ever managed to pull off a similar feat, either desperately stabbing after cool or falling into the staid circle of eighties court dressmakers like Bruce Oldfield and Caroline Charles. Wickstead's clothes have youthful verve that keep them proper but not too prim. For autumn/winter 2014, there were, alas, a couple of attempts at the cool clique she'll never be a part of. A curvy leather suit cast from the Mugler/Montana mode of eighties power-whore dressing was a clanger, especially when sandwiched between the well-behaved lacy stuff Wickstead does well. The only street her woman walks is High Street Kensington. She doesn't need streetwalker clothes, and Wickstead shouldn't make them.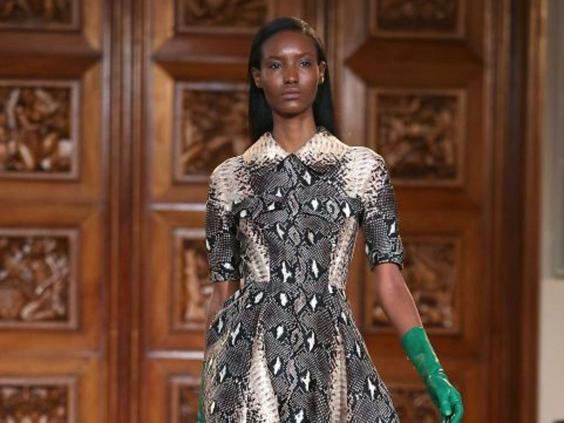 JW Anderson has sometimes felt like a designer where retailers are buying the cool, rather than the clothes. His collections have occasionally felt flimsy - physically, and ideologically. He assures you his clothes are trying to say a lot, but the garments themselves fail to evoke it.
Not for next winter. For next winter, Anderson says a lot. There was a hearty robustness to this JW Anderson collection, a richness of texture and complexity of construction that satisfied the eye.
It was cool, but it wasn't cold, nor facile. There was a depth and meaning to every seam. It also, excitingly, felt like Anderson was taking us, and more importantly himself, somewhere new. He was experimenting and exploring, pushing himself out of his comfort zone, but the frenzied fabric manipulation - pleats, tucks, exposed darts and ruching - and that sense of cool, were unmistakably his.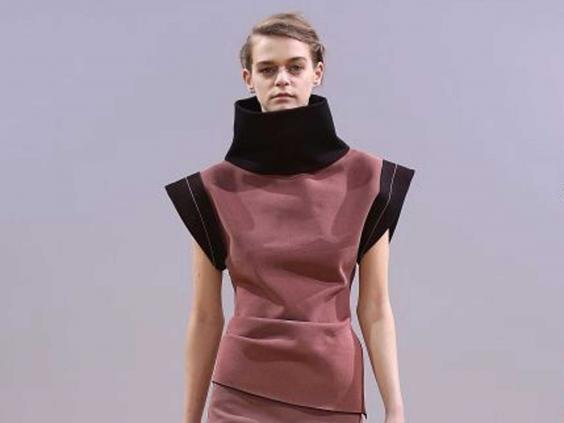 There was a Belle Époque grandeur to the silhouettes - no trousers, only skirts and gowns draped, folded and fitted around the body. Substantial was the word, for corduroy dresses or tramline-straight tailored coats compressed with external bandeaux or bustiers, coating and casentino wool cut into road sweeper skirts.
Accessories were the focus of Anderson's January menswear show, but here they were a footnote (literally: no bags, only shoes). The clothes themselves commanded and held the attention.