'The dress' as it will forever be known, sparked global debate when no-one could agree on its colour.
Black and blue or white and gold was the only talking point last week when an image of the dress went viral.
Now the brand behind the dress Roman Originals, has responded to consumer demand and created the design in white and gold.
A limited run of the dresses will be available with one of the designs up for auction on eBay to raise money for Comic Relief.
The auction on Ebay will start tomorrow. How much can we raise together ? <3 #teamwhiteandgold #dressgate #thedress pic.twitter.com/h13LQRAJKc

— Roman Originals (@romanoriginals) March 4, 2015
A spokesperson from the brand told the Mail Online: "#TheDress that broke the internet could become one the world's most wanted dresses as an exclusive white and gold version goes on auction on ebay today.
"The winning bidder can grab a piece of internet history as only one exclusive dress in white and gold has been made and will go up for auction until Sunday."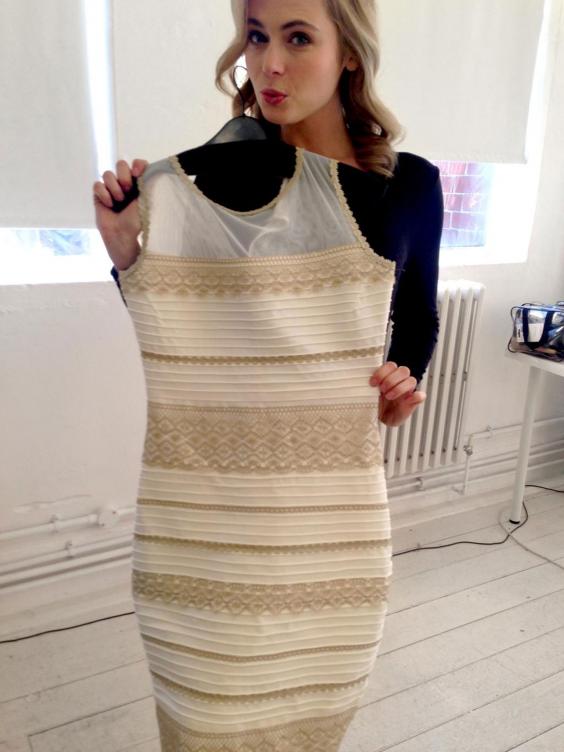 An image of the dress was originally posted on Tumblr by Caitlin McNeill when it became apparent that no-one could agree on its colour.
Celia Bleasdale who took the photo of the dress has since broken her silence with an appearance on the Ellen DeGeneres show.
Optical illusions
Optical illusions
1/4 These aren't moving either

The effect comes from much the same place

2/4 And neither is this

Yep, this is also a still image

3/4 These circles aren't moving

The trick comes from the way that our brains scan images over and over

4/4 There's only two colours in this picture

The effect comes from the way that the brain receives different parts of the image at different times
Bleasdale took the image to send to her daughter Grace Johnston, as a prospective mother of the bride outfit - what ensued was the start of a global debate:
"I said, so which one is it?' And she said,'the third one.' I said, 'oh the white and gold one?' and she said, 'no the blue and black one'.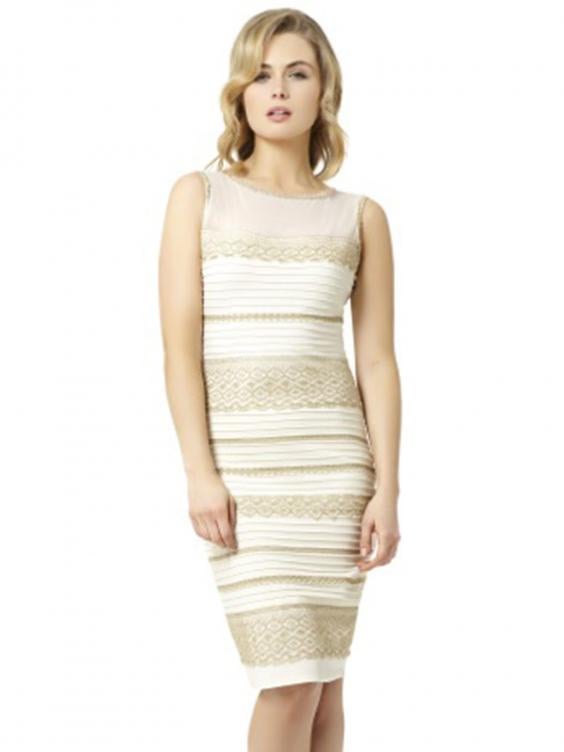 "I said 'no, that's white and gold. If you think it's blue and black you need to go to the doctors.' "So we had a bit of a row." Johnston explained.
The auction on eBay will start tomorrow.
Reuse content