There's an odd juxtaposition going on in Paris at the moment. The Parisian haute couture shows begin this evening; the first is Atelier Versace, and over the course of the next four days, Valentino, Chanel and Christian Dior will also showcase their wares. But last night, we saw a collection by Miu Miu, the Paris-based line designed by Miuccia Prada. It wasn't couture – it was cruise. And therein is the paradoxical dual personality of Paris this July.
It's unusual because, until a few seasons ago, cruise wasn't a big deal. "I feel like it used to be very simple. You couldn't see the clothes anywhere. You didn't even know what it was," says the New York designer Thakoon Panichgul, whose Thakoon label is worn by Michelle Obama and Demi Moore. "People were drawn to cruise before because it was a twist on a basic."
That's still the ethos of cruise, even if the clothes are changing before our eyes. More accurately "pre-spring", cruise collections consist of commercial clothes not usually shown on a catwalk. The name is derived from the point when it is delivered to stores, in November or December, just when rich customers may be holidaying in "resorts" or taking a "cruise". "It's about casual things to wear on a boat," says the milliner Stephen Jones. "It's not an haute couture collection."
Indeed, it's not. It's almost the diametric opposite. Haute couture clothes are entirely handmade, to order, for individual clients. They carry astronomical price tags – five-figure minimums, with grand evening and wedding gowns soaring past the magical, nausea-inducing £100,000 mark – and yet make no profit. That is due, simply, to the concentrated hours of specialist labour involved, as well as the expense of materials. Couture is about feats of showmanship, about creating the impossible. The tacit understanding is that it may never be worn.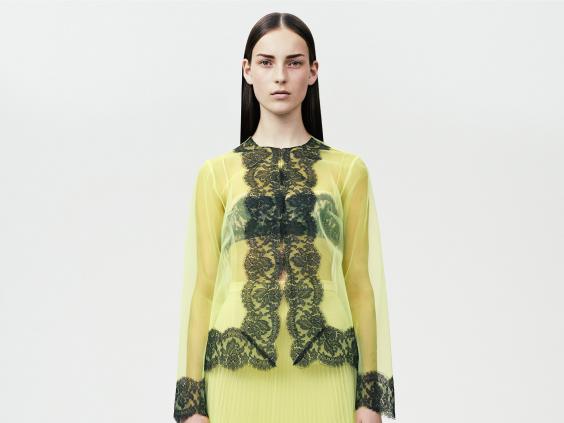 What's the point, then? Bluntly, to generate press, and via that spin-off sales in small leather goods and all-important, one-size-fits-all cosmetics. When – and if – houses talk about their couture sales, it is not in percentages, but actual numbers of clients. The worldwide total dips as low as 300 and rises to barely 4,000.
The contrast with cruise could not be more extreme. Pre-collections now account for 60 to 85 per cent of designers' retail figures. "It's doing 70 per cent of our sales," confirms the French-born, London-based designer Roland Mouret. He presented cruise in London this summer because, he says, "It's nice to show a real vision of sales. And the price point is very specific." Namely, realistic. That's the case for everyone – that "twist on a basic" thing Thakoon is talking about. He adds: "Now that it's out in the open, it's not looked at in the same way. It has to be worked on a little bit more."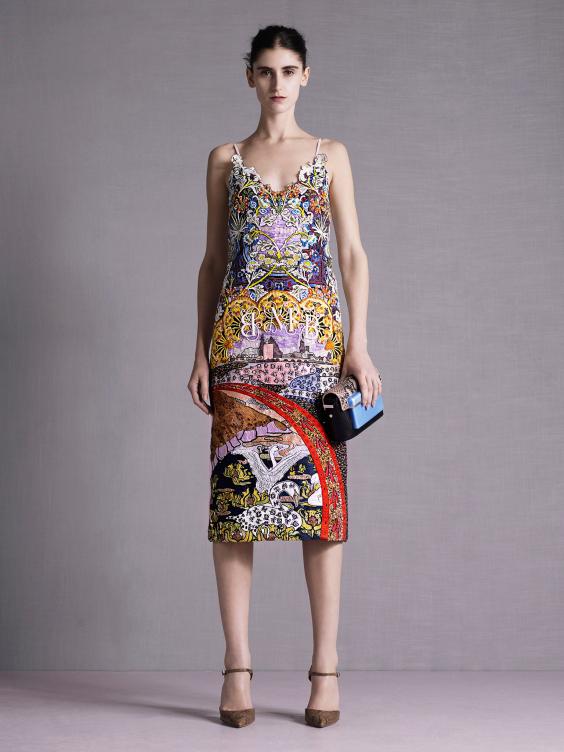 Perhaps that's the reason for this contrary coupling of haute couture – old school, handmade, one of a kind – with the new cash cow of cruise. There's certainly a new sophistication and depth to the cruise collections, to Mary Katrantzou's painstaking hand embroideries, to Christopher Kane's neon chiffons, to Roksanda Ilincic's easy sweatshirt shapes in elaborate fabrics. They are among the names showcasing their 2015 cruise collections in one-on-one appointments in Paris this week.
More designers are also subjecting cruise to catwalk scrutiny – besides Miu Miu, Nicolas Ghesquière showed his Louis Vuitton pre-spring collection formally, as did the houses of Christian Dior and Chanel. Yes, even the couture houses are at it.
Cruise's apeing of couture is canny – those individual appointments to show the clothes to the fashion press ooze the intimacy that couture touts as its raison d'être. Couture is yet to offer a counter argument. Maybe that's because there's a still a slightly snobby, sniffy attitude that couture competes with no one. Indeed, in technical terms it's difficult to offer a genuine alternative to a world where making even a simple day dress requires 100 hours' handiwork.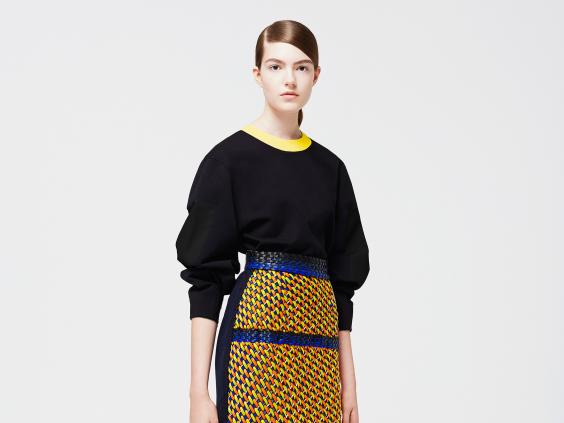 How valid is mind-boggling technique, though, if no one buys it? It's a question frequently posed in haute couture, which for the past 40 years has seemed a glorious anachronism. Yet reports of its death have been greatly exaggerated – maybe because haute couture isn't about dressing a tiny elite. It hasn't been since the 1950s. That's when licensing began to take off, when couturiers began flogging "boutique" ready-to-wear ranges, when Dior slapped his name on stockings and toured the US.
Video: The best of Haute Couture spring/summer 2014
The important thing about haute couture isn't selling the dresses, but using the dress to sell. As long as they are photographed and their relevance debated with feverish, column-filling intensity, they will still shift those perfumes and lipsticks. Those are the percentages that couturiers count.