The moment you entered the spring/summer 2015 Prada show, you knew purple was going to be the key colour of the season.
Interestingly, it happened before a stitch of clothing was shown: instead, a couple of tonnes of parma-violet coloured sand formed monumental drifts as backdrop to Miuccia Prada's latest collection. We'd already seen hues through lilac and lavender flush their way through collections in New York and London, but Milan sealed the deal. For spring, purple reigns.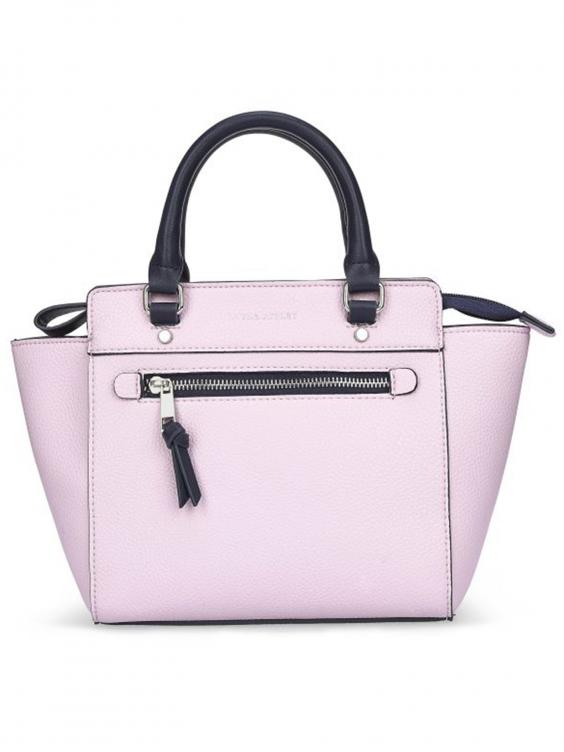 There's a snag, however. Purple is notoriously tricky to wear – both physically and ideologically. The colour is weighted. There are, first of all, the imperial antecedents – Tyrian purple, dye with a tincture extracted from smushed-up snails, was so rare and costly it could only be sported in bulk by Roman emperors.
Latterly, it's been worn by Roman Catholic bishops, as well as royalty through the ages – and Prince, of course. As a reference, he neatly segues into the dodgier realm of pop-culture purple, of an inflating Violet Beauregarde clad in her namesake shade in Willy Wonka's Chocolate Factory, and of the psychedelic associations of Jimi Hendrix's psychotropic classic "Purple Haze".
In pictures: Purple reign
In pictures: Purple reign
1/7 Adidas

£67, adidas.com

2/7 ASOS

£28, asos.com

3/7 Net-a-Porter

£75, net-a-porter.com

4/7 Laura Ashley

£45, lauraashley.com

5/7 Topshop

£38, topshop.com

6/7 ASOS

£45, asos.com

7/7 Christopher Kane/Burberry

Violet femmes: Purple at Christopher Kane, left, and Burberry for Spring/Summer '15

catwalking.com
All the above have tainted the tint in the public eye – plus the fact that, honestly, purple is frequently unflattering. It can wash you out if you're too pale, overpower you if you're too short, and easily clash with other colours. It's a sartorial landmine. In 1570, everyone wanted to wear it – the sporting of purple, along with red and various other luxurious fabrics and finishes, was prohibited by laws restricting the "sumptuosity" of attire.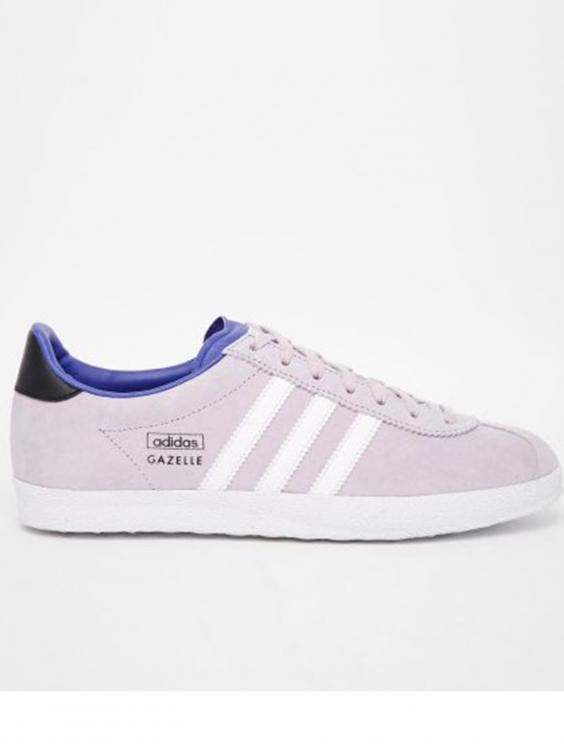 In 2015, I'm not so sure people will leap to wrap themselves in Ribena hues – although their sheer ubiquity this spring may encourage otherwise inexplicable experimentation. And that could prove rewarding. Because the colour purple isn't restricted to a single shade, and hence there are flattering facets of the spectrum to explore. Christopher Kane used an icy lilac for satin cocktail dresses; Burberry a velvety heliotrope for a suede trench. And despite designers – and the artist now once again known as Prince – proposing brave head-to-toe tones, purple is best as part of a mix. Avoid black (teenage goth) or pastels (Katy Perry's Teenage Dream cover art), and it's remarkably easy to integrate the shade in accessories and staple pieces to add a juicy pep to your summer wardrobe.
And that isn't just purple prose...
Reuse content