Did you know that fashion's darkest designer also creates furniture and has been doing so since 2007?
Shocking, we know, but don't be too surprised because it's not something he likes to shout about. 
Rick consciously keeps the pieces out of most of his stores and, even if they were there, you wouldn't necessarily know it. 
Staying with his hard-edged, monochromatic style, the rebellious designer's furniture looks more like angular, faceted rocks and is made from materials as diverse as Carrara marble, plywood and moose antler.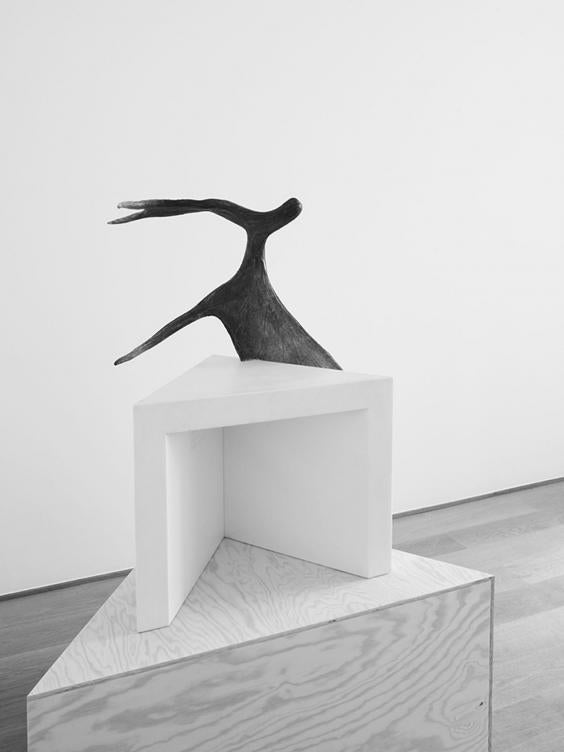 He is said to be inspired by the primitive, brutalism, Marcel Breuer architecture and German bunkers.
Even his own bed is made from a tomblike structure of alabaster slabs that weigh an impressive two tons. 
For him though, this venture isn't about creating run-of-the-mill soft furniture it's a way to explore a more enduring medium than clothes.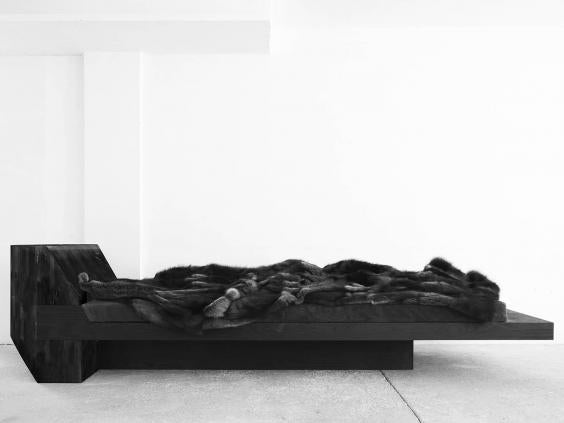 "The furniture — because it was never a necessity for us — was something that we just did for ourselves to indulge our own aesthetic appetites and our personal needs," Owens tells The New York Times. 
"I want it to be monumental. I think we have enough cosiness in our lives. Isn't it nice every once in a while, to have a little bit of discipline and to have something that makes you sit up kind of straight?" 
"Comfort isn't everything."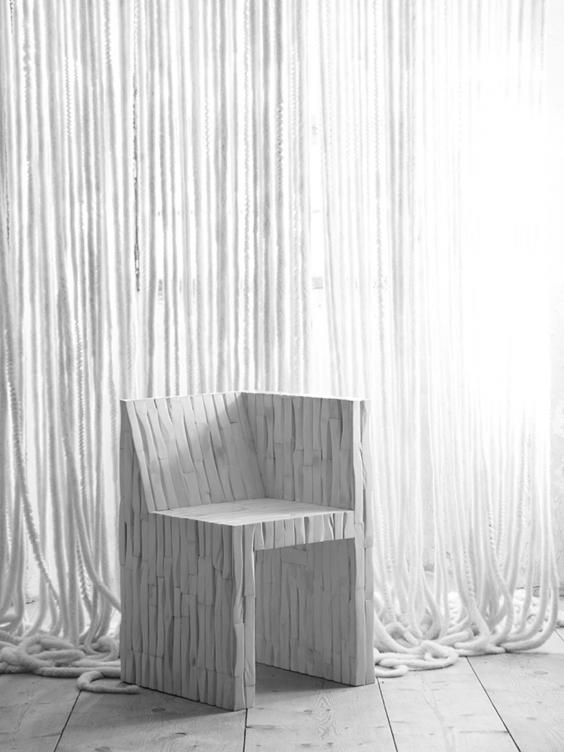 Next month, the furniture will appear at the Museum of Contemporary Art, Los Angeles in a show that will display original and newly produced designs. 
"The pieces at MOCA have become more sculptural and less definably furniture than before," Owens says. "For a museum show, it's kind of like a runway show. Do we really need to see the functional stuff on a runway show, or do we need to see the story? Do we need to see dedication and evolution, and aspiration?"
Reuse content