Men's fashion bible GQ has launched a campaign to banish an item of men's footwear forever: the square-toe shoe.
The editors of the US edition of GQ published the call to arms on Wednesday, urging people to persuade their friends and family to stop wearing the "f***ing ugly" footwear.
But, the magazine's revulsion against the style only starts there. Beyond a brutal article, they've actually launched a full-on movement involving social media - #NoSquareToes – and a campaign ad that cautions mislead men about the dangers of STS or Square-toe Shoe Syndrome.
"1 in 7 men are negatively affected by square-to shoes. Some never fully recover. But there is hope. Take a stand and say #NoSquareToes," the campaign byline reads.
While clearly tongue-in-cheek, GQ does actually have a point. Boxy kicks really are "f***ing ugly" but unfortunately, that's something the fashion world is fixated with right now.
Just like baggy trousers and oversized ties, some of menswear's most influential designers are pushing for a square-toe shoe revival.
Balenciaga, Maison Margiela, and Gucci all showed the style in their spring/summer 2017 collections, which we're sure the recent obsession with retro garb has something to do with.

But, let it be known – they didn't work in the 90s and they certainly don't work now.
Back in 2013, the menswear bible surely saw this coming and attempted to solidify its stance on the shape of men's shoes.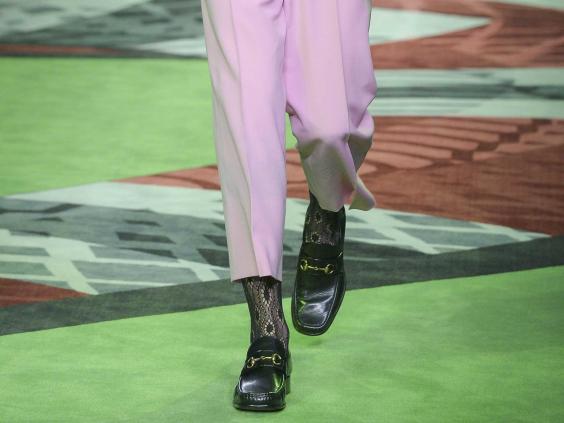 Asserting that men have no reason to don what are essentially foot bricks made from leather, it said "Unless you're Daffy Duck, your shoes should be round-toed." 
And, we agree. Unless you've had a serious case of frostbite, there's no reason you should ever be wearing these cumbersome, squat and downright f-ugly kicks.
Reuse content