Victoire Dauxerre survived on a diet of three apples a day, one replacing each meal, when she worked as a high-fashion model.
The 24-year-old was scouted while walking with her mother at age 17 in Paris and was told by a casting agent from prestigious firm Elite Model Management, who represent the likes of Cara Delevingne, Adriana Lima and Kendall Jenner that she would be "the next Claudia Schiffer".
She initially turned them down for she was uninterested in becoming a model and much more devoted to her studies, so much so that her mother actually cautioned her against working too hard. However, despite attaining good grades, she didn't get into her university of choice, the prestigious Sciences Po in Paris, she wanted to succeed at something so called the agent back.
Aged just 18, she claims she was measured and weighed 56kg (8st8lbs) at 5ft 10 inches) and told by someone in the fashion industry that she would not fit into any of the sample sizes for fashion week so had to lose two inches around her waist and get herself down to a size two from a size eight.
This then sparked an eight-month struggle with anorexia and later bulimia. Dauxerre says she heard the voice of her agent in her head on daily basis. 
"I thought I would control it and could do for a month or two until I had correct weight and then would eat again and it would be ok," she told The Independent. "But actually it doesn't work like that."
After two months of extreme dieting, Dauxerre claims the agency literally applauded her saying she was now perfect, at 47kg (7st 4lbs),  and could fit into the clothes and start working.
In the book, she describes her family in tears and the anxious look on her concerned brother's face when she refused to eat dinner with them or broke down when ordering just vegetables that were too 'oily'. 
Eventually, she would eat to satisfy her family, particularly her father, but then took laxatives or enemas to counteract the food.
Dauxerre claims bulimia and cocaine-use are two widespread methods used in the modelling industry so that the models keep thin. However, she says this rarely transcends to the top, household name, models who do not have the same pressures to stay thin to be booked for shows.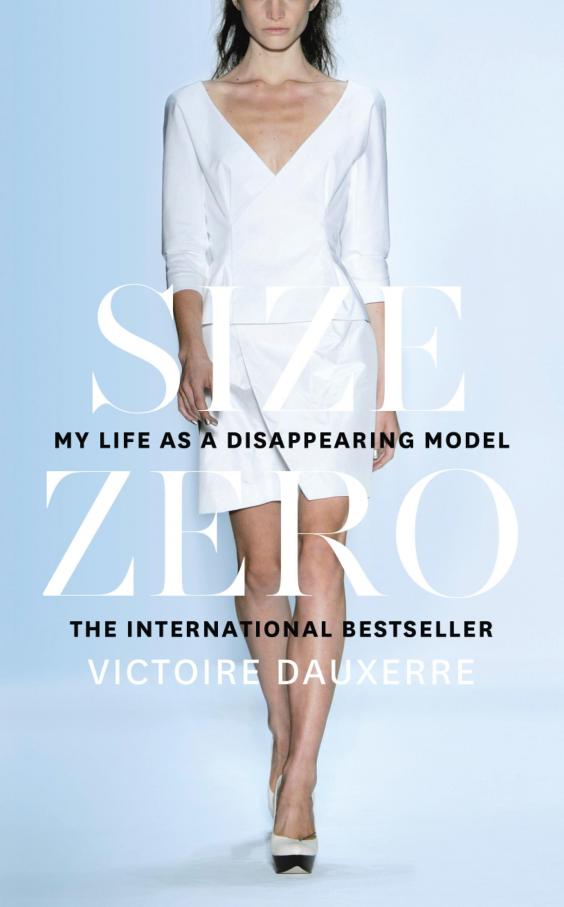 In addition to the pressures to stay thin, Dauxerre claims she was told she could no longer practice any sport so that she did not gain muscle or sunbathe so she could stay pale.
The model carved a relatively successful career during her short stint walking in shows for Prada, DKNY and Alexander McQueen and shooting for brands like Miu Miu. She "loved to be on the catwalk" and enjoyed the glamour of the exquisite dress and clothes she got to wear. Over the year, he earned £10,000 over the course of a year after agency fees. She credits Philip Lim and Celine for both treating her very well when she worked with them.
She says Paris is "the worst" for body pressures followed by London, Milan and New York fashion week but the industry in America is healthier, she believes and claims she was actually rejected from Victoria's Secret for being too skinny. 
"What is terrible is that it is a mistreatment for models but it is also a mistreatment for every woman in society today because of course they identify themselves to models because it is the only image of beauty we have today," she says.
Dauxerre says she was "destroyed psychologically" by her experience of modelling and would often feel dehumanised claiming she was regularly not referred to by name or even looked in the eye by many of the designers and hair and makeup artists. 
Inspiring body positivity quotes
Inspiring body positivity quotes
1/12 Kate Winslet

"Nobody is perfect. I just don't believe in perfection. But I do believe in saying, 'This is who I am and look at me not being perfect.' I'm proud of that."

Getty Images

2/12 Iskra Lawrence

Stop comparing yourself to anybody else. The [pictures of] movie stars, even the Disney characters, that's not real. That's not attainable. You can't be anybody else. You are you. You can't be them. So you really just have to start embracing yourself and accepting so-called flaws that society has given the name 'flaws'. It's just our body, our patchwork quilt."

3/12 Jennifer Lawrence

"It should be illegal to call someone fat."

4/12 Ashley Graham

"And cellulite, I have not forgotten about you. I'm going to choose to love you even though you want to take over my whole bottom half. You're a part of me and I love you."

5/12 Demi Lovato

"Instead of looking in the mirror and focusing on your flaws, look in the mirror and appreciate your best features... everyone has them."

6/12 Danielle Brooks

"Sometimes I don't like what I see, but I have the power to change the way in which I relate to my body both physically and mentally."

7/12 Rihanna

"You just want something that someone else has, but that doesn't mean what you have isn't beautiful, because people always want what you have and you always want what they have - no one is ever 100 per cent like, 'Yes, I'm the bomb-dot-com - from head-to-toe!"

8/12 Kim Kardashian-West

"See this little dimple of cellulite here? It was so worth it for that cookies 'n' cream ice cream!"

9/12 Mindy Kaling

'Insults about the way I look can't be the thing that harms me and my heart the most. It has to harm me the least. If I have a daughter, I'm going to tell her that. Far too many women are much more hurt by being called fat or ugly than they are by being called not smart, or not a leader."

10/12 Beyoncé

"The most alluring thing a woman can have is confidence."

Getty Images

11/12 Selena Gomez

"I'm learning that you can be comfortable and still look beautiful."

12/12 Tess Holliday

"Never compare yourself with others and celebrate what makes you, you."
Towards the end of her career she fell into bulimia and put on weight as well as having lost the majority of her friends over the course of the career due to her intensely busy schedule.
"I felt so lonely and modelling felt like a second failure and I didn't know what I could do in my life any more
At breaking point, a suicide attempt eventually landed Dauxerre in hospital for three months where she was treated for her eating disorders. She counts herself lucky she ended up in hospital as the anorexia caused her to have osteoporosis where she was told she had the bones of a 70 year old woman and stopped her periods for a year.
Now on the road to recovery, she says she was "still in it last year" and continues to have "hard relations" with food, Dauxerre went to university and studied drama and is now an ambitious actress having studied at the London Academy of Music and Dramatic Art, Dauxerre has high hopes for the future.
With countless rejections, a notoriously competitive industry and one that has long had a reputation of body image pressures I can't help but wonder if acting is the right career path for Dauxerre.
"After all this experience of modelling, I'm ready to go into that," she says. "It was hard for me because I was younger and I didn't know. When you know what you are going to be confronted with and when you are ready, you can chose completely to go for it or not."
"I wanted to write it to prevent and educate young girls. I would have loved to read it before, no one talks about it, there is like a code of silence. I was able to break it because I was out of the world…. It is a moral responsibility to denounce what is not normal and human."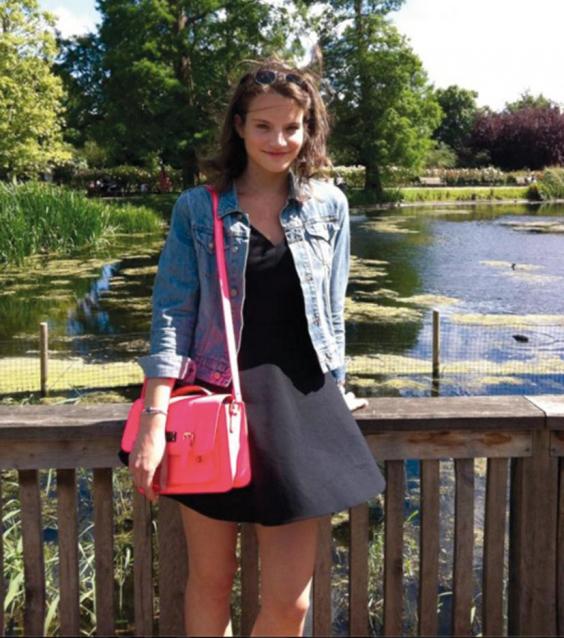 She also wants to speak out against the stigma of eating disorders. "It is an illness, we don't choose to have it. It is better to prevent it because it is so hard to grow out of it… it's not about food at all. It's about something else… You communicate it with food but it is something else that you have to heal."
A representative for Elite France did not immediately respond to a request for comment.
Size Zero: My Life as a Disappearing Model by Victoire Dauxerre is published by William Collins, priced £14.99.
If you or someone you know needs support for an eating disorder, contact B-eat on 0345 634 1414  or visit www.b-eat.co.uk
Reuse content