From its humble beginnings in the 1950s to its current spot as one of the world's best-loved fashion and home furnishings lifestyle brands, Laura Ashley is renowned for its quintessential British charm and iconic prints.
Founded by husband and wife Bernard and Laura Ashley in 1953, when they began printing textiles from the kitchen table of their London flat, the brand has built upon its rich design heritage to produce a beautiful collection of lifestyle products including fashion, home decorating, furniture and accessories.
Born in Wales, Laura had a love of all things Victorian and Edwardian, which led to the longer length silhouettes and feminine styles that would become the company's trademark. They remain as relevant today as they were in the 1960s, when fashion switched from the mini to the maxi.
In honour of this heritage, the Laura Ashley design team has used the brand's iconic archive in Wales – a treasure trove of thousands of garments, photographs, antiques and more – as inspiration for their AW16 fashion collections. From lovingly revived archive prints, to reproductions of original pieces, the collections mark a bold return to the signature Laura Ashley heritage look, reinterpreted and brought into the 21st century.
Inspired by the decadent romance of Victoriana, Portrait of Laura is a glamorous collection which reflects the bohemian spirit of the 1970s. Balloon sleeves, ruffles and pussybow neck ties sit alongside fringing, faux leather and sumptuous velvet for a striking look that can be dressed up or down. A signature heraldic print from the era features across several key pieces, including a stunning tie-neck maxi dress and balloon sleeve blouse, both cut from metallic threaded chiffons for a luxe finish. Other highlight pieces include a silk and lace high neck blouse - a beautiful reproduction of a late 1970s piece.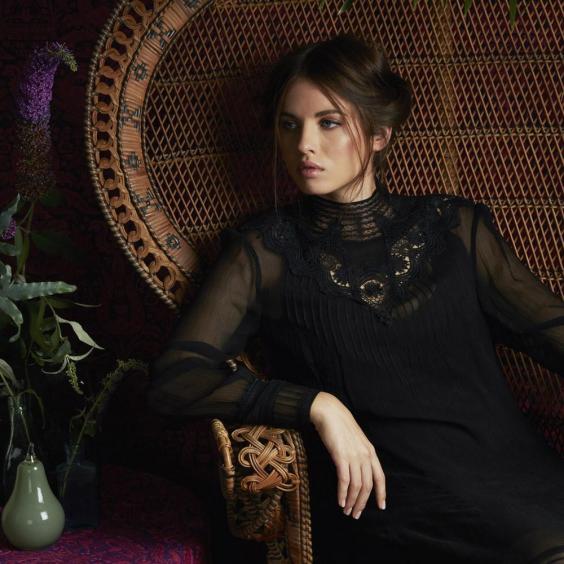 With its romantic and feminine feel, Free Spirit provides the perfect balance of whimsy and ethereal charm. Led by a show-stopping floral-tiered chiffon maxi dress, the collection features an abundance of exciting new shapes and fabrics which hark back to the original identity and handwriting of Laura Ashley. Floaty print blouses in autumnal shades of cinnamon and rust create a delicate edge, while cotton knits, British wool and faux suede add texture and structure.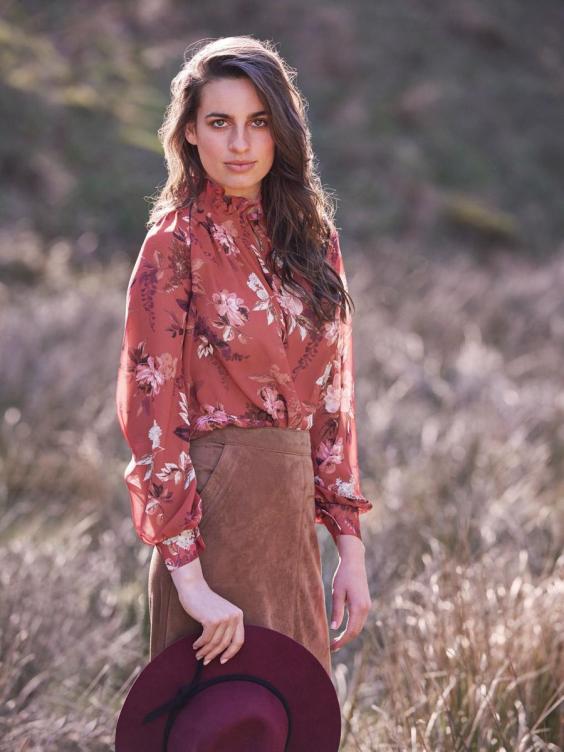 Completing the trio of heritage-inspired collections, Heirloom is a pretty capsule collection of casual separates, perfect for a softer and more relaxed feel. Centred on a neutral colour palette of mink, dusky pink and eau de nil, there are gentle prints such as the cabbage rose floral in muted tones and layering pieces such as simple marled knits or longline wool cardigans and gilets. Soft velvet appears on A-line skirts and slim leg trousers for a touch of luxury, while printed silk square scarves complete the heritage look.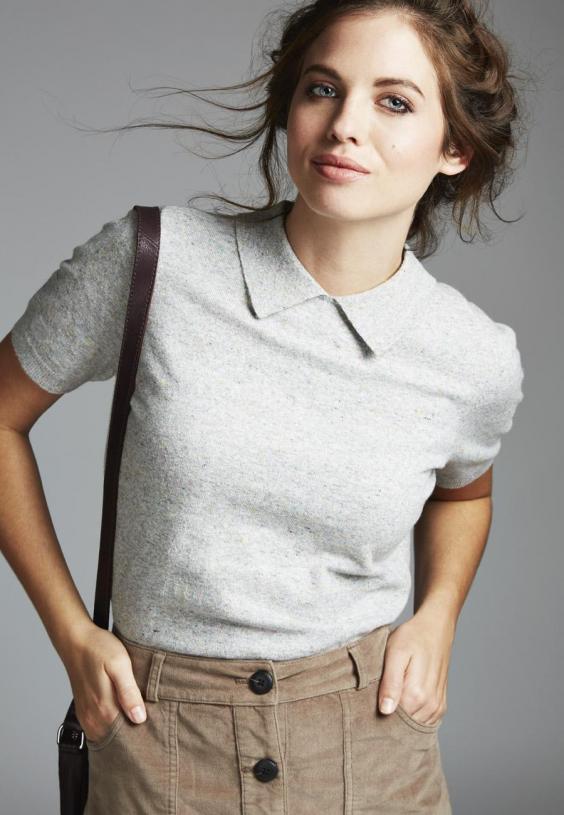 Shop the new Laura Ashley AW16 fashion collections now, available in store and online.