Remember that Zara coat that broke the Internet last year? Well, it's back.
Spotted across cities throughout the UK, Zara's "Frayed Printed Coat" in blue quickly became one of the brand's biggest best sellers.
In fact, the coat was so popular that it even has its own Instagram account "That Coat."
Created by sisters Alice Francis and Emily Bray after they spotted it several times during a visit to the Chelsea Flower Show in 2016, the account features sightings of the ubiquitous style from all over the world.
"I really hadn't noticed. I hadn't spotted the infiltration. And I wouldn't expect you to unless you KNOW," Alice Frances said on her blog.  "And once you know you'll start seeing it – sitting next to you on the tube, buying a Pret sandwich, sitting in the pew next to you at a wedding," 
"A blue and white printed coat worn by women all over London. It's as though they are in a secret club."
Its popularity clearly didn't go unnoticed by Zara either, who have given the coat a makeover for 2017.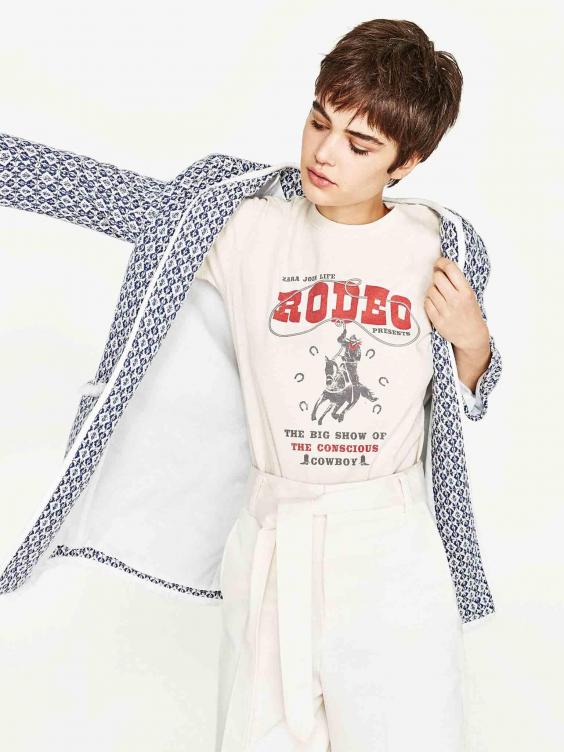 This time round, that coat comes in not only the infamous navy blue but also a brilliant bright red.
Fancy getting your hands on what's tipped to be Zara's must-have coat for spring? It's yours for just £69.99 online but you might want to hurry before it sells out. 
Reuse content