It's arguably the most extravagant salad in the world.
Served up at three-Michelin star restaurant Piazza Duomo in Alba, the Salad 51 contains, as the name suggests, 51 ingredients.
Every leaf and flower is cultivated in one large and colourful greenhouse nearby – a serene and lovingly tended green conveyor belt of flavour which changes with the seasons.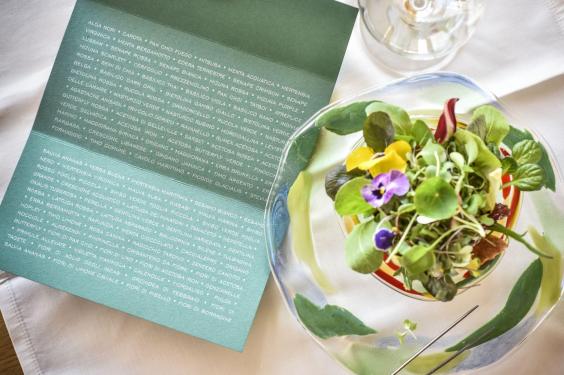 It's a light starter, with a hefty price – the healthy dish will set you back €45 at the Italian restaurant.
That's less surprising when you realise it takes a full-time staff of two to keep the dedicated greenhouse running.
Some of the ingredients are familiar – like spinach, watercress and beetroot leaves.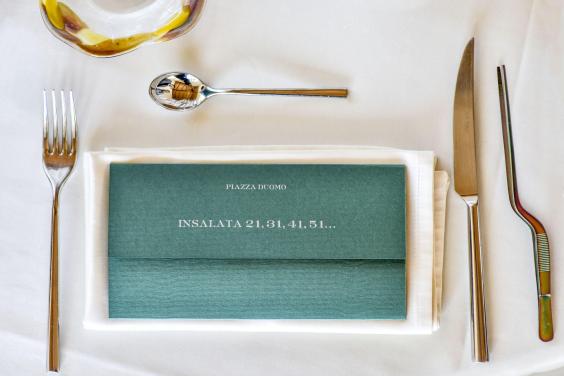 However others, like the Mordigallina flower, primrose leaves, and green shiso.
The dish is lightly dressed, and sits on top of a saucer of dashi broth meant to be slurped down afterwards.
When the dish was served up to The Independent, we were handed tweezers to allow us to pick up each leaf individually to savour the texture and flavour.
Driving in Turin and Alba
The leaves at the top are untouched by the dressing, and take your tongue on a journey from salty to bitter to peppery to earthy.
The next layer is coated in a light, sweetish dressing. After devouring it (the tweezers mean it takes a good half hour), there's a bowl of dashi broth at the bottom to gulp down.
Over the top? Absolutely. But a once-in-a-lifetime dish that's so extravagant that it's worth trying once.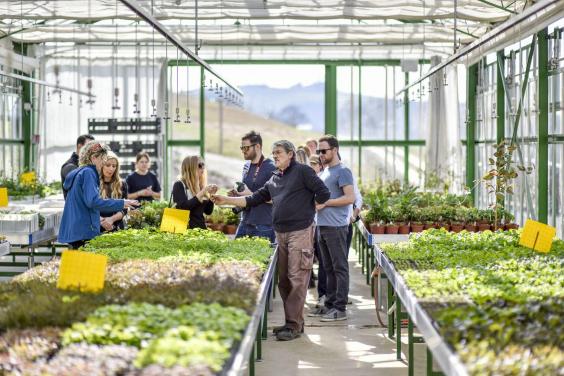 It was the high-point (literally, we dined in an artist's house on top of a hill), of a road trip through northern Italy with Ford.
Driving in a fleet of cars with the firm's premium Vignale finish – including the S-Max, Kuga, and Edge, it's the perfect short-haul destination for a foodie road trip.
We kicked off by driving out of Turin, where the famed coachmaker Alfredo Vignale worked, on winding roads which took us up into the hills and providing a stunning view of the Alps to the west.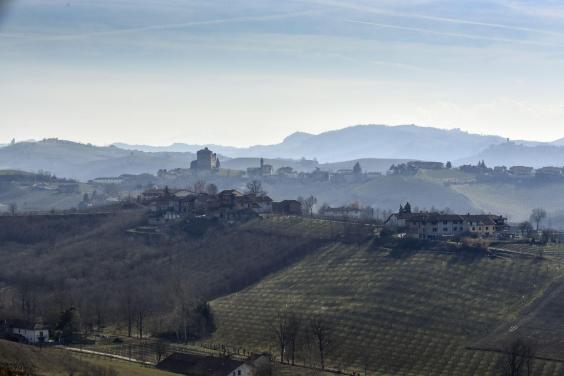 Alba – home of the truffle – sits just over an hour away by road, but the scenic route will take a comfortable two hours.
There, we teamed up with some local truffle hunters – who recently guided Beyonce and her bodyguard detail around the area – to try our luck finding black truffles.
With a couple of happy looking truffle-hunting dogs in tow, we found a good handful, which were generously shaved over dinner that evening in the cellar of Enoclub restaurant nearby.
It was there that we tucked into a plate of deliciously rich noodles made with 30 egg yolks and topped with sausage ragout, guinea fowl stuffed with nuts and more truffle, and fondant potato with – yes, you've guessed it – more black truffle.
For wine lovers there's the stunning Cerreto Monsordo Bernardina Estate in the Langhe Hills.
With rolling hills covered in vines, and a spaceship-like pod – called The Berry - in which to sit and marvel at the scenery, it's a worth stop-off if you're heading into or out of nearby Alba.
But that's not the only Ceretto-owned option in the area: Bricco Rocche Winery at Castiglione Falletto, which sits on top of a hill crowned with a huge, modern glass box – which contrasts with the rustic scenery nearby.
Back in Turin, we avoided temptation to try any Italian Job-style escapades and heading to the city's famed car museum instead.
Led by one of the guys who helped design the Lamborghini Countach, we went on a lightning tour of concept cars and motoring history.
It ended with us coming across the car that started it all, the Ford Model T – the car that more than 100 years ago first made driving possible and affordable for ordinary people.
Reuse content