If there's one man who knew how to have a good time, it was Scotland's favourite son, the celebrated poet, Robert Burns. His irreverent prose has become so interwoven into the fabric of Scotland that it seems only fitting to dedicate a national day every year to celebrate his birthday, the 25 January 1759.
This date has of course become largely associated with the humble haggis: to some the embodiment of culinary excellence, to others, a frightful concoction of offal and oats. 
I sit somewhere on the fence.  Haggis, in the right circumstances is a dish that can be truly savoured, if eaten on Burns' Night with Neeps and Tatties, (mashed, seasoned swede and potato) doused with a big slug of smoky whisky, ideally a peppery Talisker 10 year old. Outside of that, it doesn't really hang together for me. It's like eating black pudding without the accompaniment of a full English fry up.
So if you're contemplating a Burns' Night party in homage to the great man, but don't fancy venturing into the more traditional territory, here are some pairings that will work wonders.  You won't even miss the rasping, wheezing sound of the obligatory bagpipes either…
To Start:  Mackerel Salad:  Paired with Caol Ila 10 Year Old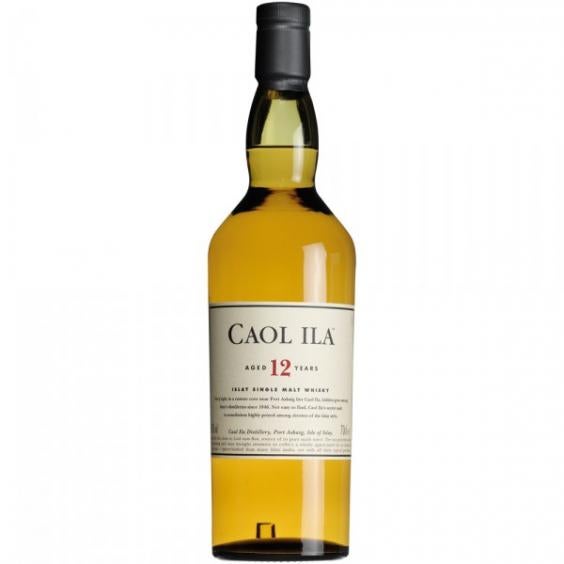 Smoked mackerel is of course a wonderful dish in its own right.  It is often my lazy nighttime treat, when laid out on a freshly toasted slice of granary loaf, slathered in butter.  But here, in a loosely tossed and dressed salad with capers, rocket, cherry tomatoes and avocado, it adds a wonderful peppery, warming note.  The Caol Ila 10 year old has a light smokiness: perfectly balanced with the mackerel and the sweetness of the cherry toms. 
Main Course: Luxurious Cottage Pie: Paired with Innes & Gunn Scottish Porter Ale
I once spent three hours preparing a Cottage Pie, liberally adding in so many ingredients that the end result was far too OTT even for the chef.  Having now paired back my enthusiasm, I found that the key is to fry off the finest steak mince that money can buy, then smother it in a sauce largely based on dark ale, butter, chopped shallots, carrots, whole grain mustard, fresh thyme and beef stock, all reduced down until you have lost a third of the volume.
Add a generous spoonful of horseradish to your topping mash and cover in grated Gruyère cheese before grilling.   The nuttiness of the cheese, combined with the rich viscous sauce pairs superbly with the Scottish porter, which has a bold but sweet maltiness. 
For Dessert: Chocolate Cranachan, with Yamazaki 18 Year Old Japanese whisky.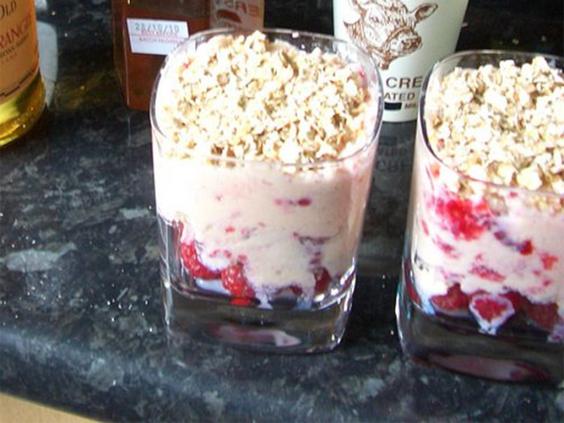 Ok, I'll admit it that this dessert has its roots firmly in traditional Burns' Night territory (Cranachan is usually a combination of honey, oats, fresh raspberries and whipped cream) but the addition of the chocolate AND a Japanese whisky will take it a little more leftfield. 
Prepare a base of chopped, lightly toasted hazelnuts, toasted oats, Muscovado sugar and finely chopped dark chocolate. Spread onto a baking sheet and bake until melted and golden.  Allow this to cool completely.  You can then break it up into small chunks. 
Whip some double cream laced with dark honey, vanilla essence and a small measure of the whisky. Layer up the mixture in a tumbler glass, until you have a portion fit for the heartiest of diners. Top with grated chocolate and a little orange zest. 
The Yamazaki is a wonderfully complex beast, mostly matured in sherry casks, so you'll hopefully find a warming and well-rounded dried fruit note, alongside all-spice and black coffee/cocoa flavours, which should pair well with the zesty, rich, sweet nuttiness of the modified Cranachan. 
Slainte…  (or Kampai!)
Reuse content