At one time, if you wanted to impress your dinner-party guests, it would be with fine wines, a leaf from Nigella's book (of recipes, that is) and great conversation. Now, though, according to the foodie fortune-tellers at Waitrose, the bar is set a bit higher and the hippest thing you can serve at a soirée is a completely home-made cheeseboard. At the very least. Waitrose's Gordon McDermott predicts that 2014 will see us serving up "wedges of home-made halloumi or feta".
This is despite the fact that a recent survey by Co-operative Food reveals one in six adults has never cooked a meal from scratch. But those who do cook are set to get ever more creative. They're cooking up completely homemade artisanal food stuffs, from jam to home-cured salmon. So while many of us would rather crack open a jar of something for dinner, it seems as though budding chefs out there are filling up their own.
Showing off your gastronomic credentials has hit homes across the UK, following shows such as The Great British Bake Off. Mary Berry and Paul Hollywood have inspired the huge baking craze that has swept the nation – Lakeland's annual profits are up by a third since 2010 thanks to so many of us heading back into he kitchen – but now that baking has gone mainstream, what do we show off with next?
Home cheese-making is set to be the new baking, says McDermott, who is the course manager at Waitrose Cookery School. "Feedback from our courses was that people wanted to learn skills and understand where things came from," McDermott says, "not just how to make individual dishes." He explains that once people have mastered the basic techniques, they are getting more and more adventurous, often with mixed results. "[Once they] understand everything about cheese and how it's made, they feel confident and know what they are doing. Then they just start to play with it... someone once made white-chocolate cheese."
The Great British Cheese Off probably wouldn't have quite the same nostalgic appeal and nail-biting tension as the current version (though I'd definitely still watch it), but it's not just cheese that's caught the attention of foodies who like to get stuck in.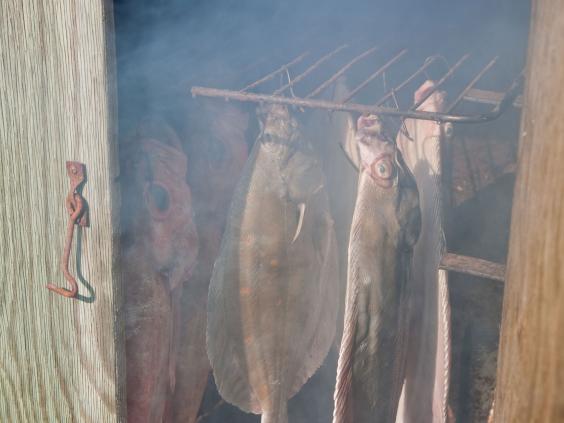 An interest in "back to basics" cooking is becoming increasingly popular and there has been a renewed interest in neglected skills, from jam-making to DIY bacon-curing. The most popular items to make include yoghurt, butter, various pickles, cured meats and fish and, of course, booze. All of them are available in the shops, of course, but where are the bragging rights in popping to the supermarket?
Online emporium Firebox is meeting would-be makers in the middle, providing some brilliant kits that show you, among other things, how to turn vodka into gin (OK, so it's a bit of a cheat – you simply infuse it with juniper and various botanicals and then you get to call it your own). But other kits include The Original Bacon Kit (£19,99), which teachers you how to turn pork belly into rashers, and Mature Your Own Whisky (£99.99), the perfect way to keep yourself busy through the winter blues, with a delicious treat at the end of it.
Last year, the company tripled the number of DIY food and drink products it offers, and saw sales of them double in the second half of the year compared to the first half. Its Brooklyn Brew Shop beer-making kit (from £14.99) alone accounted for a quarter of the company's total unit sales.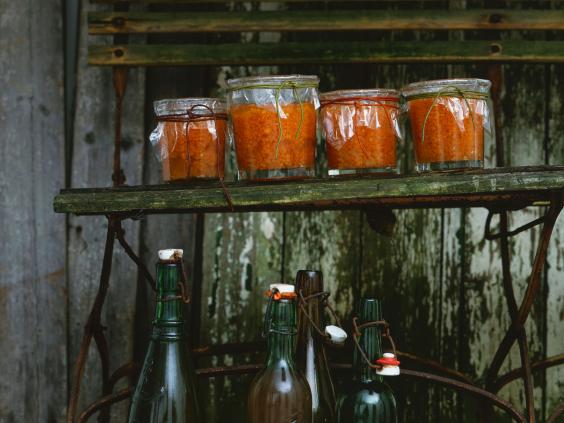 And Lakeland hasn't just seen an increase in equipment sales, either. At Christmas, you shouldn't have been too surprised if you happened to find a Make-Your-Own Cumberland Sausage kit under the tree, or even a home smoker (in which you could obviously have used the Christmas-tree branches to impart a delicious pine flavour to your food). Lakeland has seen huge rises in sales of its make-your-own kits recently, with sales of the new Hard Cheese Kit, at £89.99 (pictured below), doubling month on month in the lead-up to the end of last year. The kit includes the rennet, cultures and cheese press you need to make your own cheddar, caerphillly, wensleydale or Leicester. Its wine-, cider- and ale-making kits are also selling well.
Kits such as these are an easy introduction for the uninitiated DIY-er, but to really grab hold of the back-to-basics way of life, it should be done the old-fashioned way. And yes, that does involve making a clam bake in your garden using a wheelbarrow, or creating a sous-vide machine from a cool box and a sandwich bag (in this instance, old-fashioned means making from scratch; I'm not sure how traditional sandwich bags are).
Or truly go back in time and do it with the neighbours. Communities are embracing the do-it-yourself attitude just as much as the savvy individual, raising money for local areas as well as uniting villages and towns. Apple presses such as the one available from Brendon Orchard in Somerset, which hires out its press to the local community, are one of the best examples of this practice. The orchard's owners also arrange community pressing days, where everyone can bring the apple harvests from their own gardens and take away a share of the juice – with the potential, of course, to turn it to cider.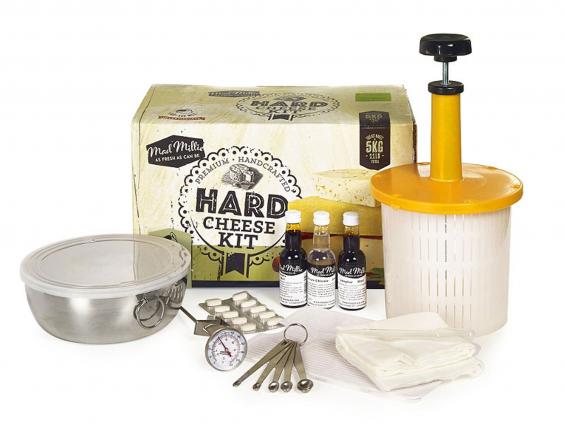 So why is making products from scratch becoming so popular? James Ramsden, the food writer and chef, recently identified DIY cooking as one of the major upcoming food trends, in a report commissioned by bread brand Warbutons. He links the upsurge in interest to the strong and growing foodie feeling in the UK. "It's easy to put it down to the recession," he says, "but I'm not necessarily convinced by that, I think there is just generally a movement at the moment towards food."
Whereas, in the past, calling yourself a "foodie" meant that fine dining and even finer ingredients were what you sought out, now it represents an understanding of what goes into making the food that we might normally take for granted. "There is definitely an element of pride," says Ramsden, "in being able to serve salmon that you've cured yourself at dinner, as opposed to having just bought some for six quid for 100 grams from the supermarket. It's a really nice thing to be able to do."
For the best and easiest DIY skills to do at home, Ramsden recommends pickling and curing, especially with fish and meats. "It takes five minutes to pickle some mackerel (using sterile jars and plenty of vinegar). It gives you something yummy and different." Smoking, though, should perhaps be reserved for the more confident, he warns, or at least to those with a garden.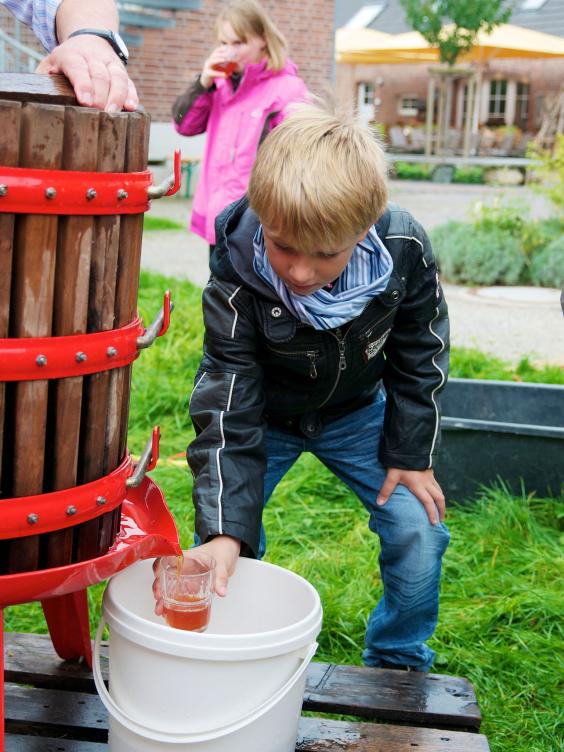 Tim Hayward, author of the book Food DIY, is possibly the practice's biggest supporter. His love of getting his hands dirty stemmed from a childhood interest in how things work – "so there would be no surprises. I was quite a neurotic kid.
"People's attitude to food has changed. They need to understand how food production operates," he says. As well as its authenticity, getting involved with his food makes Hayward feel good for other reasons as well. "It's sexy – people are impressed when you are capable, more so than just being able to put up a shelf. Since Food DIY came out, I've got a few stalkers."
However, Even ultimate DIY-er Hayward doesn't always make his own bacon and his outdoor whole-roast lamb is definitely only for special occasions. What Tim appreciates best is not living completely off homemade items, but looking forward to the next thing he and his family can get creative with.
So while it's unlikely that the majority of us will ever forgo supermarkets completely, being a creative consumer could yield some very impressed faces round the dinner table. Just don't get too carried away with the homemade gin...