Is lobster the new oyster – in reverse? The point being that while the bivalve used to be cheap, working-class fare a century before evolving into a fancy treat for the chattering classes, the giant crustacean has set the balance straight with an unexpected democratisation. Until recently, it has been so eye-wateringly expensive that many Brits have still never tasted this sweetest and meatiest of shellfish. Now, it has become suddenly, unexpectedly and gloriously affordable.
Lobsters are now available for a tenner or less in Waitrose, Sainsbury's and Asda, which are all reporting hefty sales increases. "Customers are more adventurous today and seem to enjoy the challenge of getting the meat out of the shells with their friends for an informal feast," says Waitrose seafood buyer Vanessa Stephenson. And the rash of lobster "shacks" that have sprung up in response to a glut of North American catch may seem twee – the mean streets of Soho have none of the salty ambience of the rocky beaches of New England's Bar Harbor – but they are signs of a food fad that has made it beyond the capital to Manchester, Cardiff and Guildford, all fielding new, affordable lobster restaurants.
But is all this low-cost seafood any good? I speak as a sceptical purist, raised on Maine lobster, plucked live from a shoreside tank, briefly boiled and served simply with melted butter, a corn cob and some coleslaw on the side. Knowing that lobster loses its sweetness and texture within minutes of being killed, I've confined repeat servings to self-catering holidays in Cornwall, where my braver other half buys them live from the fish cellars of Doc Martin's Port Isaac, wrangles them home and plunges them into a pot of seawater-salty boiling water for not a minute longer than they need (about 15 minutes for a kilo-weight beast).
There is little to equal the play of the sweet, chewy meat against a pool of salty butter and the tang of lemon – unless it's added sweetness and a pillow-soft texture contrast. We like to toss chunked leftovers with equal-sized chunks of ripe mango in Hellmann's mayo (the very same binding favoured by the lobster lords of Maine to mix with a whole shelled chicken lobster, packed into a soft, sweet roll – a delicacy worth queuing 45 minutes for at Red's Eats, the state's most famous lobster shack, in Wiscasset).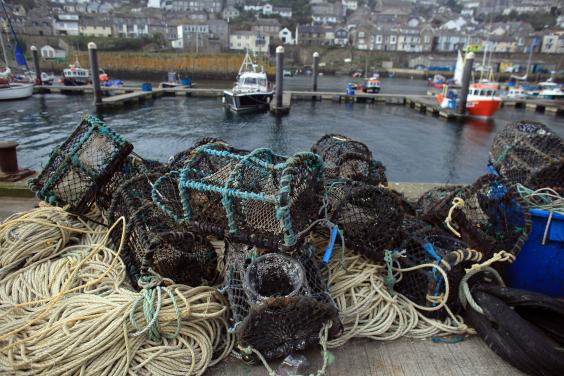 As served on this side of the Pond, lobster rolls can come a tad too tricksily kitted out, with sweet chilli and fish sauce at London's Lobster Kitchen (or olive oil, parsley and chives for those who, unthinkably, want a "Skinny" with no mayo), celery and tartare sauce at Fraq's Lobster Shack, and Japanese or chipotle mayo at Smack – strong condiments that seem designed to mask, rather than enhance, the ocean's most naturally flavourful bounty.
The suspicion is that texture and flavour may be lost in mass processing, though samples of the whole cooked lobsters from Canada's Prince Edward Island sold by Waitrose and Asda suggest that doesn't have to be the case. They may be a faff to crack and extract, but the sweetness is still there and, against all odds, the creatures are not overcooked at source. A tad pricier at £22 for a portion serving two is the dressed Canadian lobster garnished with lobster mousse that Marks & Spencer (M&S) knows its less adventurous customers prefer – it requires no prep work at all.
In between are the raw tails from Maine sold by M&S, Sainsbury's and Waitrose; no hammers or prodding forks are needed and it's just a case of roasting this meatiest part of the beast briefly in an oven, or tossing in a pan with one of the classic sauces that truly complement lobster. Armoricaine, favoured by Rick Stein, features onion, tomato, tarragon and a splash of cognac – rich, but less cloying than thermidor, a complex confection of egg yolks, gruyère and mustard, also with a touch of brandy, while Lobster Newberg avoids the cheese but brings in sherry or madeira for added richness.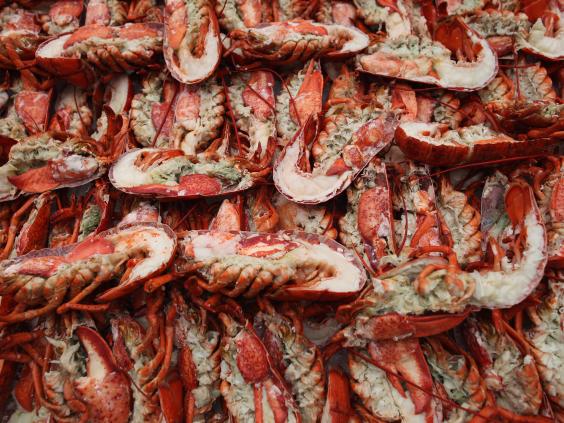 A quicker, more modern take on these old-fashioned creamy sauces is the surprisingly good lobster mac 'n' cheese served at Newquay's Headland Hotel, which is also a mainstay at Christopher's, the Covent Garden restaurant that dispenses high-end American food to well-heeled Londoners. "Maine and Canadian lobster have always been our choice, although the Cornish are also very good," says head chef Francis Agyepong. He finds the Atlantic catch distinctly meatier than the Scottish (which would explain why M&S's £22 mail-order Orkney lobster, caught to order, tasted a bit watery after cooking at source for the 15 minutes it takes to make it officially safe for consumption – there wasn't as much meat within the shell as on its Canadian counterpart).
Agyepong feels that 15 minutes, also recommended by Rob Wing of St Mawes, who supplies Cornish lobster to Nathan Outlaw and other chefs, is just too long: "We buy ours live and cook for 7-8 minutes, three minutes extra for the claws, if we are serving them cold, and blanch them for five minutes then split and finish under the grill if serving hot."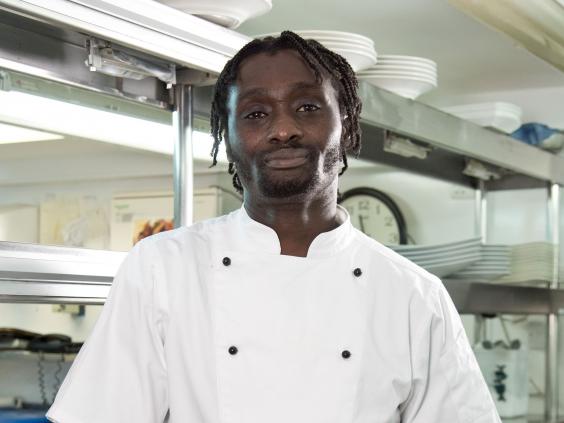 A wonderful variation on cold lobster is the lobster coleslaw that has been on the menu at Christopher's since it opened in 1991. "We used to use seaweed, but now wrap the lobster chunks, tossed with julienned cabbage and carrots and home-made salad cream, into iceberg lettuce leaves for extra crunch," Agyepong says.
Since tasting a combination of lobster, fried egg and pancetta in a sandwich at the Dorchester, Agyepong has had it on at Christopher's, and egg is also a favoured match for the crustacean at Gymkhana, the Michelin-starred Indian restaurant in London, appearing scrambled with cream, onions and spices in a lobster bhurji. Delicate curry spices such as the turmeric, ginger and coriander leaf used by head chef Rohit Ghai enhance, rather than diminish, a lobster – I know that because, offered lobster five nights in a row when I was in the Caribbean, I chose it curried on the fifth night to ring the changes rather than order anything else. So long as the flesh is not overcooked and retains its meaty texture, lobster will stand up to a variety of companions on the plate – though none will ever be as seductive as melted butter and lemon.
Lobster Mac 'n' Cheese
Serve one as meal or 4 as a side dish
169g cooked macaroni (70g dry weight)
105g béchamel
65g Appleby's Cheshire or red Leicester, grated (2 cups)
250g cooked lobster meat cut into 6 or 7 pieces
10g Parmesan
90g double cream
50g lobster bisque if available
Warm the béchamel on a low heat and slowly add the double cream. Bring to a light simmer and add half the red Leicester.
Add the cooked macaroni when it starts to heat up, stir in the lobster, mix in half of the Parmesan and stir well.
Place all ingredients into a gratin dish and sprinkle the rest of the cheese on the top. Finish in the oven (180C) or under a salamander until the cheese is just melted.
By Christopher's restaurant, christophersgrill.com
Reuse content