Mum's torta di patate
By Angela Hartnett
My mother used to always make torta di patate when my brother, sister and I were growing up. It's a version of potato tart, very local to Bardi in Emilia-Romagna, which is where my maternal ancestors are from.
Everyone in the region has a different twist to their recipe, for example, one of my great aunts used to sprinkle sugar on top. My mother's recipe contained leeks, streaky bacon and Parmesan, and the dough was rolled really thinly so that it cooked through underneath. We would then eat them straight from the oven; which was just delicious.
As much as any particular dish though, what I really value is the culture we had of sitting down to dinner as a family; the importance placed on decent food and taking the time out from our individual busy days to eat together. My mum and grandma taught us to buy the best ingredients we could afford, and to provide well for each other. I like the holidays – Mother's Day, Christmas, etc – as they remind us of these things.
Angela Hartnett is Chef Proprietor of Murano, Proprietor of Café Murano and co-founder of Merchants Tavern, all of which will be open on Mothering Sunday; cafemurano.co.uk
Mum's tomato rice
By Tracey MacLeod
My mother didn't look like the other mums. Tall and dark, usually dressed in black, and often wearing dark glasses, she cut a distinctive figure in our provincial English town. She didn't sound like the other mums, either; her musical, unplaceable voice – Welsh? Italian? – and occasional mispronunciations a legacy of a childhood in India, where she had grown up in the Anglo-Indian community, not quite Indian, not quite British.
That meant she didn't cook like the other mums either, although she tried. We had Sunday roasts, chops and mash, mince and dumplings; plain home cooking just like everyone else. But everything she knew had been learnt from my father, or from the magazines she obsessively snipped recipes from. She'd never cooked growing up in Bangalore; the kitchen was the preserve of the servants, who brought her lunch to school in a tiffin-carrier.
The food of my mother's childhood was as distant and mythical to us as that tiffin-wallah; the ball curries and dosai, the curry puffs and sweetmeats. Even if she'd cooked like that, we wouldn't have been able to eat it; my father's ulcer meant no onions, spices or even garlic, so a Vesta beef risotto was about as exotic as we ever got. But once a year, the family would drive to London to visit my grandparents, who'd followed my mother to England in the Fifties and lived with my aunt and her children, squeezed into a flat in Willesden.
Chefs and food writers recall mum's best recipes
Chefs and food writers recall mum's best recipes
1/10 Slice of heaven

Chef Angela Hartnett's mother used to make her torta di patate - a version of potato tart

2/10 Spice of life

A young Tracey MacLeod on the beach with her mother

3/10 Culinary heritage

Tomato rice was one of the few Anglo-Indian dishes that became part of the culinary repertoire of Tracey MacLeod's mum

4/10 Love at first bite

Jason Atherton's mum made homemade terrine with pork, back fat, pig's liver, herbs and spices

5/10 Taste of home

John Walsh with his Irish mother, who favoured traditional peasant style food

6/10 Impossible to recreate

John Walsh has fond memories of his mum's Irish mutton stew

Alamy

7/10 Something to aspire to

Chef Thomasina Miers as a toddler with her mother

8/10 Divine creation

Thomasina Miers' mum used to make magic BLT sandwiches, which were a masterclass in attention to detail

Alamy

9/10 Maternal indulgence

A young Christopher Hirst (on the right) with his parents

10/10 Hard to beat

His mother's Yorkshire pudding with gravy remain the best single dish Christopher Hirst has ever eaten
The servants had long gone, of course. My grandmother, once a headmistress, worked in a dairy when she got to London. But the lunches she and my aunts produced at Walm Lane seemed like exotic feasts to us. The curries, with their side dishes of chopped banana and peanuts, the crisp little pastry puffs filled with curried mince, and most evocative of all, the tomato rice, a pilaf flavoured with tomato purée and spices which simmered away, releasing its sweet clove-tinged scent into the steamy kitchen.
Tomato rice was one of the few Anglo-Indian dishes which became part of my mother's repertoire, and eventually, of my own. Not because she taught it to me; we didn't cook much together when I was growing up. I was too impatient, and I now realise, too sharp-tongued and English for her to feel really comfortable around, too much like the snooty colonial women in India who snubbed her and her beautiful Anglo-Indian sisters, whispering about Chutney Marys and chichis.
But I've always been proud of my Anglo-Indian roots, and of my brave and lovely mum, who crossed the world on her own to a new life, and tried so hard to fit in. Even though she can't really eat spicy food herself these days, she still loves it when I cook her favourite dish for her. We may not sound the same, or look the same, but when it comes to tomato rice, we will always cook the same.
Mum's homemade terrine
By Jason Atherton
When I was growing up, my mum owned and ran the Maryland Hotel in Skegness. It had 25 rooms and mum did bed, breakfast and high tea; she did all the cooking. After school, my big sister, Vicky, and I would put out all the starters before the guests came down. My favourite was mum's homemade terrine, made with pork, back fat, pig's liver, herbs and spices; it was a typical coarse country one. We'd put a slice on every plate, with a few lettuce leaves beside it and some toast. Then Vicky and I would get an extra slice to share. It was my first taste of pork terrine; most kids of my age would never have eaten anything like that, but I loved it! My mum had picked up all her cooking from my nan, who had learnt silver service with a doctor's family in South Kensington. Mum made soups and sole, crumbles and apple pies and – the highlight of the week – prawn cocktail.
Jason Atherton opens City Social in Tower 42, London, in May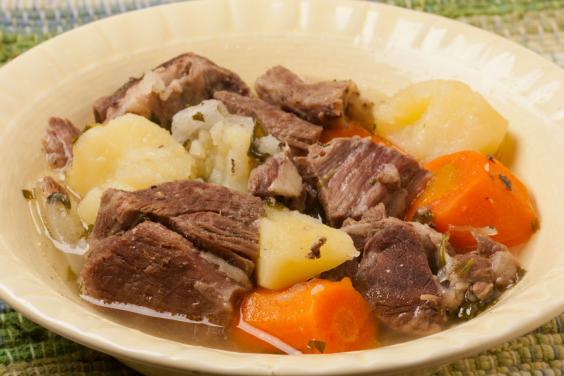 Mum's Irish mutton stew
By John Walsh
My mother was from Co Sligo in Ireland's mystic west and her cooking was of the traditional peasant style: potatoes boiled, roasted or mashed; eggs boiled, fried or poached; fried bacon; boiled gammon with cabbage; roast chicken with stuffing; roast lamb with mint sauce; pork chops with apple sauce, and Tragic Beef, either topside cooked until it was mouse-grey in hue and unyielding in texture, or steaks fried for 15 minutes each side until they were as solid as roasted rhino horn, then slathered in tinned Cook-In Sauce.
The dish I most associate with her is Irish stew. She made it every Saturday morning, chopping the root vegetables and seasoning the scraggy meat. The secret of her stew was to use mutton, specifically neck chops, the cheapest and coarsest cut of the elderly sheep. She'd arrange the bony, fatty lumps in a stew-pot, laying them between sliced carrots, onions, turnips and potatoes, then add water, boil it all with lots of pepper and simmer for two hours, occasionally skimming the noisome grey scum off the surface.
There was no question of doing any homework when the muttony pong stole up the stairs. All information about artesian wells or Stalin's purges that I was trying to absorb from my schoolbooks vanished under this sensory onslaught. Waiting until lunchtime was torture. Devouring it was bliss: the heavenly texture of the tender meat, the disintegrating vegetables, the suckable neck bones, the scorch of pepper at the back of your nose, the intoxication of those heavy, Sligo-slum flavours.
Now, of course, I can't repeat the experience. It's hard work tracking down mutton, butchers seldom offer neck chops (the Arbutus chain are the only restaurants to use them in dishes) and frankly, I can't think of anyone to whom I could confidently serve such a reeking olla podrida. So the Irish stew of my childhood is gone for good. Best perhaps to leave it, along with my mother's night-time whiff of Balenciaga, just within reach in the sensory memory.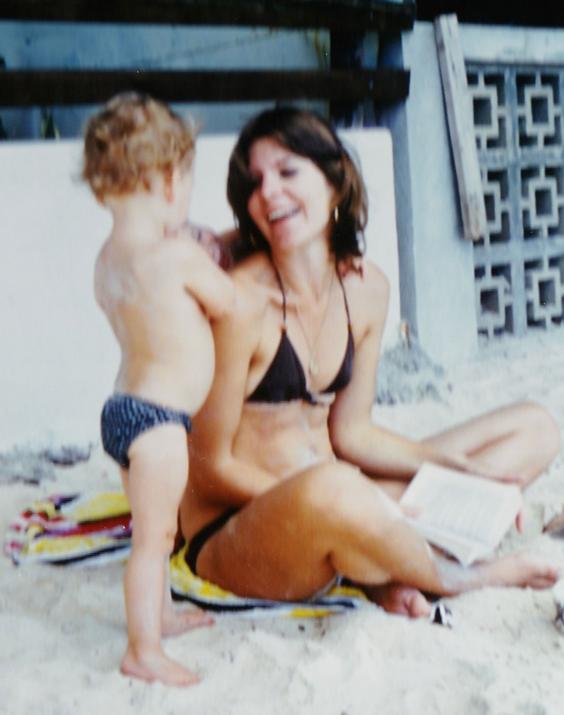 Mum's BLT
By Thomasina Miers
My mother spent several years living in New York in her early twenties, something I always aspired to, especially when regaled with tales of her glamorous youth. Her favourite sandwich at lunch was a BLT, which she'd have to request in a thick Brooklyn drawl in order for the delivery boy not to be floored by her very English accent. Growing up, she'd make us these magic sandwiches which, looking back, were a masterclass in attention to detail, each constituent part integral to the almost divine creation. First, she would pour boiling water over very ripe tomatoes, wait for 20 seconds (which we would count aloud in a state of high excitement) and drain. Just the nick of her sharp knife and a few deft moves were enough to send the whole skin slithering off the tomato. She would thinly slice the tomatoes and painstakingly squeeze over them the juices from the skin before dressing them with salt, pepper and a good sprinkling of soft, brown sugar, leaving them to macerate while she prepared the rest.
Crisp iceberg lettuce would be washed, spun and then tossed in masses of mayonnaise, sometimes homemade, sometimes Hellmann's (it works wonders in this particular concoction). Streaky, smoked bacon was ordered by the kilo whenever we were in Wales from our local butcher, who sliced it wafer-thin; we would grill it until light and crisp, using the fat from the last lot she had cooked. Slices of brown granary bread would be toasted and then liberally spread with first butter, then mayonnaise. Slices of the now soft and juicy tomatoes would be laid on top, followed by the bacon, lettuce and second piece of toast, also buttered. The whole lot would be pressed down so as to be able to slice it in half. We would then devour the results as quickly as possible with the sticky, tomato juices running down our wrists, the toast just resilient enough to withstand the pressures of the juice and mayo combination. Sweet, salty, crisp, crunchy. It was the perfect Saturday lunch.
Thomasina Miers is co-founder of Wahaca and will release her latest cook book 'Chilli Notes' in May (Hodder & Stoughton); wahaca.co.uk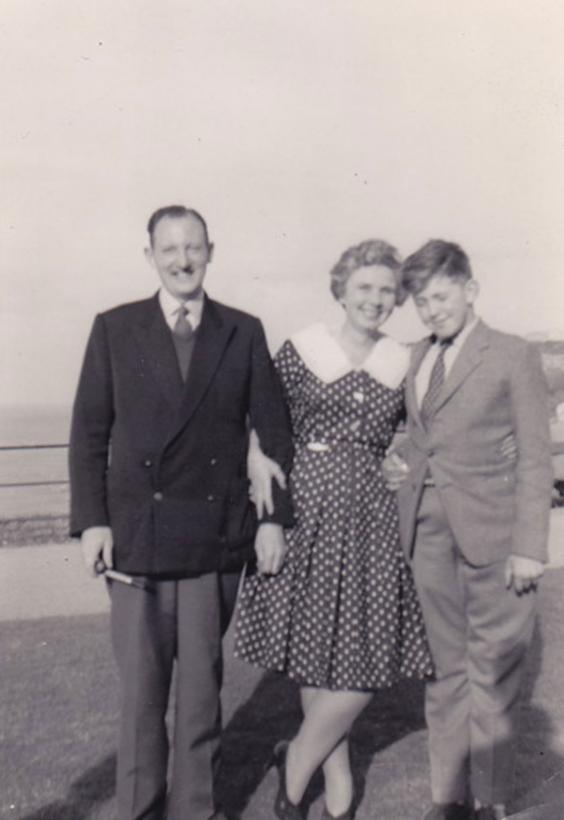 Mum's Yorkshire pudding
By Christopher Hirst
It may seem mundane to choose the Sunday roast as an example of maternal cuisine, but what made this weekly feast so exceptional was the hors d'oeuvre. In my home county of Yorkshire, this traditionally took the form of the eponymous pudding served in splendid isolation, aside from the rivulets of gravy that flowed through the valleys of its rolling terrain. Miraculously both crisp and yielding, my mother's Yorkshire pudding was so entrancing on the palate that the subsequent roast beef came as a slight let-down. Forget the miserable, gnarled little swirls you get in restaurants, her pud was a large square cooked in a baking tray and cut into quarters.
Though there were only three of us, this undulating acreage proved inadequate and my mother augmented supplies. When I came back for the weekend after leaving home, my father and I had a strict, non-negotiable deadline in the pub to catch the first puddings emerging from a kitchen smoky with hot dripping. Due to a combination of Yorkshire hospitality and maternal indulgence, the quantity continued to increase. I realised things had got a bit out of hand when I brought a girlfriend home. "Did you know how many puddings we had?" she whispered before the beef appeared. "Eighteen."
Despite occasional failures (always blamed on inadequacies of the National Grid at times of peak demand), my mother's Yorkshire pudding with gravy remains the best single dish I've ever eaten. I've never had it again since her death in 1997.