Now that food is the new fashion, celebrities need to up their game. It's no longer enough to be seen in the right restaurant or sipping the right vogueish drink. Anyone who is anyone, it seems, wants to flaunt their foodie credentials by launching culinary ventures of their own.
In the past couple of weeks alone, the world of food and drink has seen several high-wattage stars hit the news for just that reason. Brangelina's Jolie-Pitt and Perrin Côtes de Provence Rosé Miraval might be a bit of a mouthful when you say it out loud, but the £16 bottle was named the finest rosé of 2013 by Wine Spectator last week. Then, the former NBA basketball player (and unofficial US diplomatic envoy to North Korea) Dennis Rodman has just launched his own Bad Ass Vodka, which he suggested Barack Obama might use to raise a toast to him and Kim Jong-un.
Meanwhile, in the restaurant trade, the former Manchester United teammates Ryan Giggs and Gary Neville have been promoting Café Football, which opened yesterday in the Westfield shopping centre next to Stratford's Olympic Stadium, while Kelly Brook is fronting Steam & Rye, a new restaurant and whisky bar in the City of London.
But what is it that drives famous people to strike out from their principal field of expertise and decide that it's time for something completely different? For the veteran BBC film critic Barry Norman, who boasts his own brand of pickled onions, it was a chance encounter between his grandmother's 19th-century recipe and a marketing executive. "I wasn't there at the time," Norman tells me over the phone. "But I'm told it was like an epiphany, like St Paul on the road to Damascus. He said, 'these are the best pickled onions I've ever tasted. They must be marketed.'"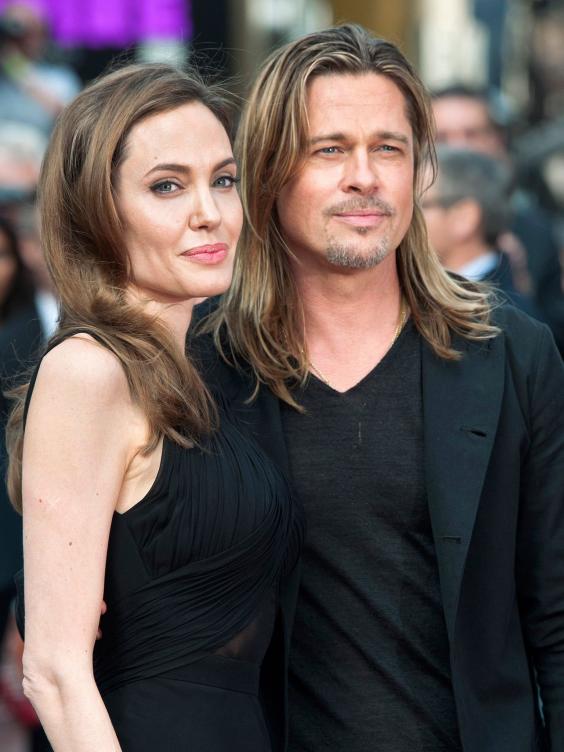 Unfortunately, I can't get Norman to give away any details about the secret family recipe, but not because the 80-year-old broadcaster thinks it is his licence to print money. "Nobody's going to get rich out of pickled onions," he says. "It's just a bit of fun, and nice to do something out of left field."
It's a similar story to the one behind the most successful celebrity food brand of all time, Newman's Own. The Oscar-winning actor is still better known for playing Butch Cassidy alongside Robert Redford's Sundance Kid, but in 1982 his homemade salad dressing caused quite a stir. The enthusiastic responses he received after giving it to neighbours as a Christmas present prompted him to increase production and create a fully fledged business, giving after-tax profits to charity. Today, five years after Newman's death, its sales continue to contribute to good causes with more than £225m donated to charity.
But other, more impulsive, tie-ups between celebrities and food brands have failed to achieve the same longevity, perhaps because they lack the authenticity that gives cachet to Norman's and Newman's products. Mr T's breakfast cereal, Hulk Hogan's cheeseburgers, Sylvester Stallone's protein bars and David Beckham's fish fingers are no longer available to buy. Except, perhaps, on eBay.
It remains to be seen whether Danny DeVito's limoncello, Heidi Klum's Fruit Flirtations, Steven Seagal's Lightning Bolt energy drink or Maria Sharapova's Sugarpovas (earlier this year, she considered altering her name to market them) will stand the test of time.
"There's no doubt, there have been some catastrophic failures," admits Perry Haydn Taylor, creative director of the branding and marketing consultancy Big Fish. "But celebrity endorsements or celebrity products that are rooted in a genuine belief can work really well."
Perhaps paradoxically, it's someone best known for food who Haydn Taylor points to as the prime example of a celebrity with "brand stretch". "Jamie Oliver can apply his philosophy to non-food categories because people know what he believes and what he stands for. They believe in him, his approach, his values – they would probably buy a car off him. You already know what Jamie's car would look like, or what his travel company would stand for."
Haydn Taylor adds that taking things one step further than merely advertising a product is a "natural progression" and makes sense for someone who doesn't know how long their fame will last. "Brands can squeeze out about 10 per cent extra value through licensing.
Think of Marmite, with stationery, clothing, accessories – it's another revenue stream. I'm sure there are many celebrities who are very wealthy, but they have a short window of opportunity. So why wouldn't they?"
And while it might be tempting for companies to try to ride that wave of notoriety, Haydn Taylor warns that it is no guarantee of commercial success. "When you get celebrities coming out of a show such as I'm a Celebrity... Get Me Out of Here!, suddenly their agents are running around looking for deals. Brands know – especially with social media – that they will be able to reach their consumers. But they won't get loyalty unless it's a cracking product, or there's a real relationship with the brand."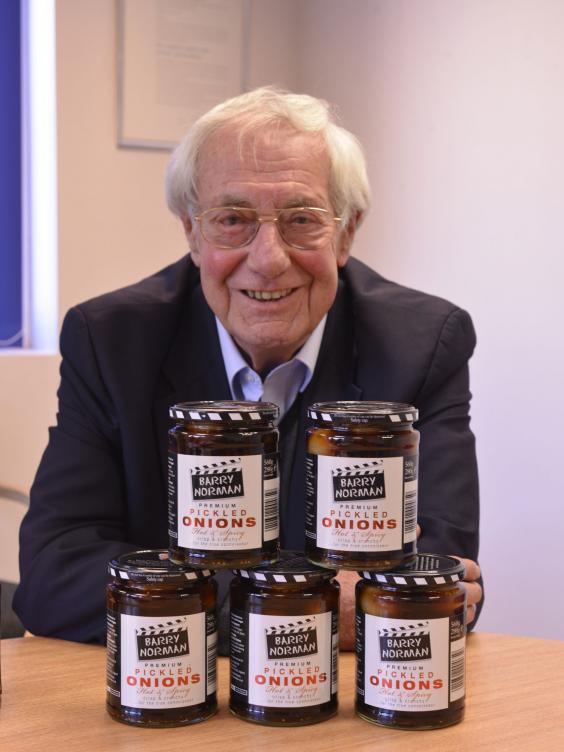 But, as the restaurant business has shown, if the name is big enough, even a hint of their involvement can create a serious buzz. When rumours connected David Beckham with Gordon Ramsay's Union Street Café before its opening last month, the restaurant reportedly received 2,500 reservations in the first four hours of bookings.
"I don't think anyone expected David Beckham to be there serving their food or wine," says Adam Hyman, founder of the restaurant consultancy Code. "But people did book on the basis that he was affiliated with it. I think a lot of people were pissed off when they discovered he had pulled out."
"We're in a day and age when celebrity sells. Even if celebrities go to a certain restaurant and it's then reported on online, people want to go to that restaurant and be associated with that glamour."
It seems that anyone who's anyone has been tempted to have a go, from Magic Johnson's investment in TGI Friday to Jon Bon Jovi's community restaurant, JBJ Soul Kitchen. But according to Hyman, some celebrity restaurateurs have done better than others.
Robert De Niro, who is a co-founder of Nobu New York, has been successful so far. "He's teamed up with a proper chef and restaurateur," says Hyman, "it doesn't sound like a vanity project. But for others, I'm sure it is. You can entertain your mates there and you will always get the best table in the room, so it's a nice hobby for someone with a lot of money. Although not all of them succeed."
Damien Hirst (Pharmacy in Notting Hill), Jensen Button (Victus in Harrogate) and Dermot O'Leary (Fishy Fishy in Poole) are just some of the British celebrity restaurateurs who have suffered closures in recent years. "They usually blame the economic climate," says Hyman, "but I think it is often because they just don't know what they're doing."
Following the celebrities' example and citing the challenging economic environment, I decide to eschew a transatlantic trip to Robert De Niro's Nobu in New York. Instead, I conclude my research by indulging in one of Barry Norman's pickled onions.
The jar promises that they are "hot and spicy, crisp and crunchy... for the true connoisseur." And while I wouldn't liken the experience to my own, personal Damascene conversion, they do live up to their billing. Seeing Barry's face smiling back at me from the lid, I can't help but think that he, at least, might be on to something.
Reuse content