1. Prestige Create Frypan, £16, argos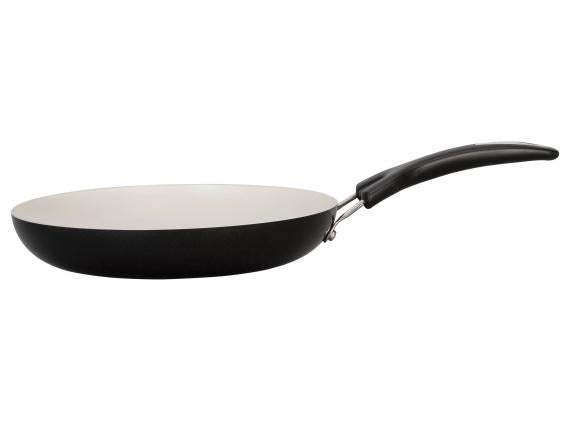 This addition from Prestige, whose black base and white cooking surface makes it look super-smart, is non-stick, yet you can still use metal utensils. It's suitable for all hob types and has a heat-resistant, soft-touch handle.
2. Tefal One Egg Wonder, £8, amazon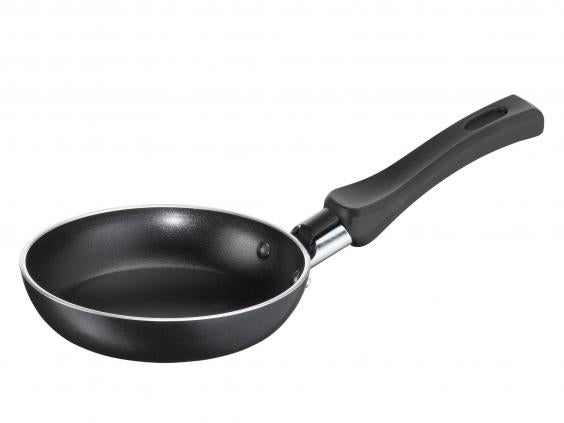 The dinky dimensions make this pan great for frying a perfectly round, individual egg. The durable non-stick coating means you'll hardly need any oil and cleaning is easy, too. No need to stop at eggs, though — it's useful for toasting pine nuts and frying off spices.
3. Le Creuset Cast Iron Frying Pan, £125, johnlewis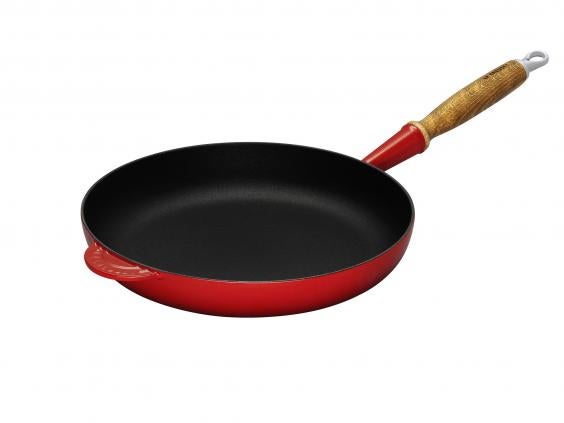 No self-respecting cook is without at least one item of Le Creuset's enamelled cast-iron cookware. Be warned: the frying pan, which comes in a variety of colours, is expensive and heavy, but it's so robust that it can even go in the oven.
4. Victor Paella Pan, £50, johnlewis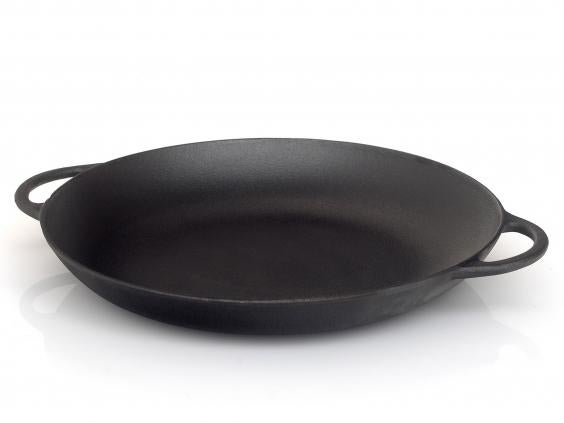 This durable, rustic-looking pan improves with use and will probably last you a lifetime. Don't be fooled by the name — yes, it's great for paella, but you can cook pretty much anything in here and the heat distribution is great, too.
5. Raymond Blanc Cast Aluminium, £33, amazon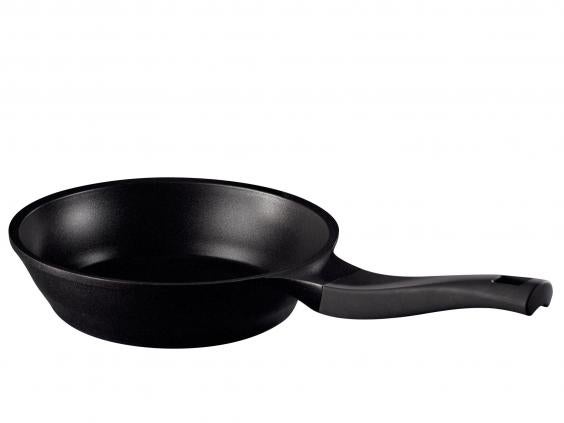 The superior, triple-layer, non-stick technology of this new pan is ideal for both low-fat cooking and easy cleaning. Made from cast aluminium, an excellent conductor of heat, it has a soft-grip handle, toughened-glass lid and is oven safe. There's a lifetime guarantee.
6. Lakeland Copper Tri-Ply, £18, amazon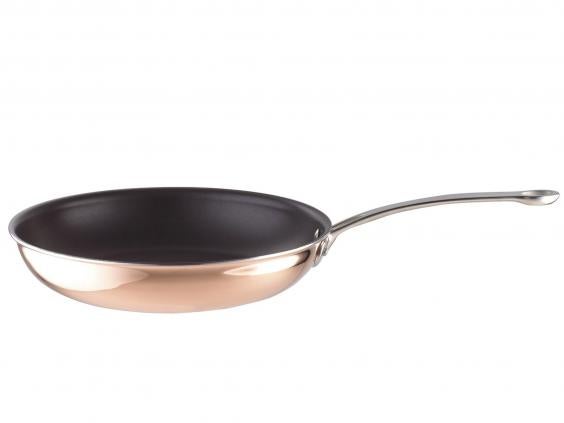 Copper is popular among professional chefs because of its unsurpassed heat conductivity, but the high cost puts domestic cooks off. Lakeland has overcome this problem with pans that have a solid-copper outer, stainless-steel cooking surface and an aluminium core. They're oven-safe and have a non-stick coating.
7. GreenPan 3D Meat Pan, £27, amazon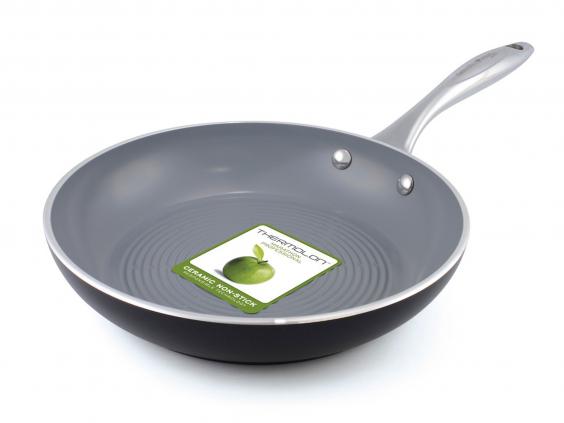 This pan features a circular raised surface, which, for various complicated technological reasons, is supposed to ensure optimum oil distribution and gives more even frying results. And it does seem to work, with perfect results for searing and browning meat, even on a high heat.
8. Tefal Preference Pro, £25, johnlewis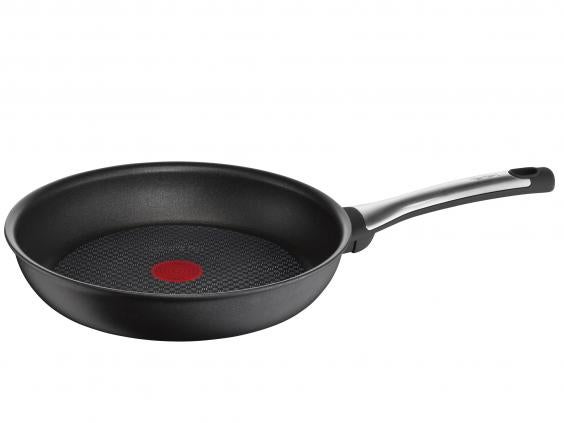 Given a year or two of use, your average frying pan will start to scratch, thereby compromising its ability to cook as it should. The new titanium coating gives this a really robust non-stick performance and you can even use metal utensils on it without a scratch in sight.
9. Circulon Skillet Frypan, £28, johnlewis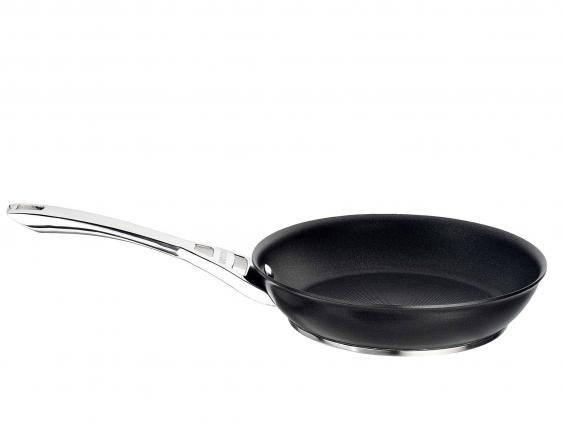 This generous-sized pan spreads heat quickly and evenly, with absolutely no hotspots, and the unique technology of Circulon's patented non-stick system means you need little, if any, oil. It has a stay-cool handle and is dishwasher-safe.
10. Prestige aluminium, £11 amazon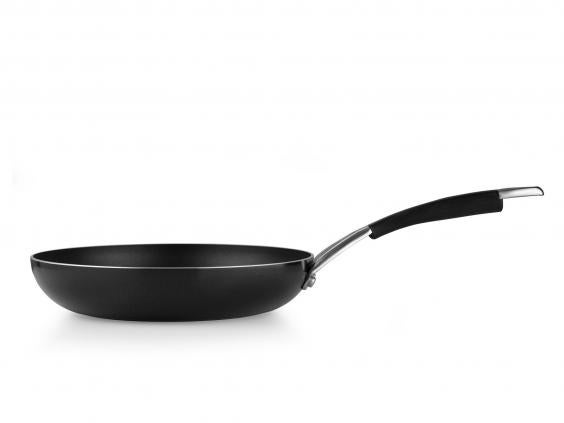 This pan is made from a conductive aluminium, which not only spreads the heat evenly across its cooking surface but also heats up in double-quick time. It is non-stick, has a silicone handle and is dishwasher-safe.
Reuse content