1. Magimix Le Duo XL, £180, johnlewis
This new and improved version of the Le Duo XL was launched earlier this year to make everyday juicing even more effective and easy. Available in cream, satin or black, it will look smart in any kitchen and handles everything from the smallest lime to the largest grapefruit.
2. Philips 1861, £60, johnlewis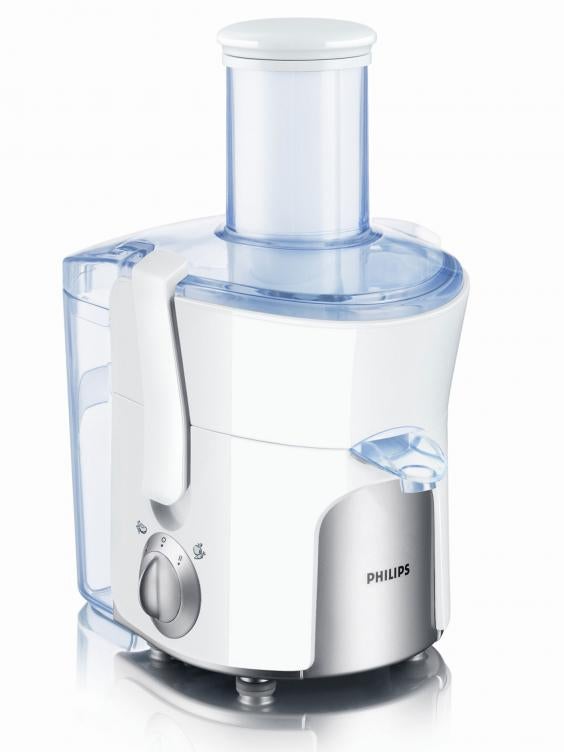 This machine has everything going for it – a large inlet chute, big jug, two-speed motor for both soft and hard fruits and a sturdy waste pulp bin. It's also quiet, easy to use and quick. Best of all, it makes smooth, frothy and extremely tasty juice.
3. L'Equip Omni Juicer, £179, ukjuicers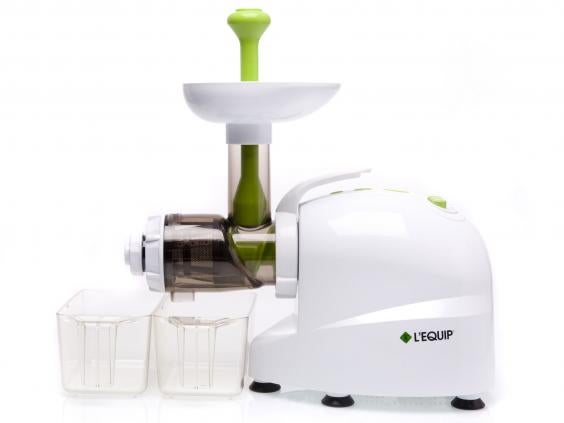 You name it, this quiet, powerful and durable machine juices it. Whether it's wheatgrass, green vegetables, root vegetables or fruit, practically nothing seems to be a problem. It will homogenise it too, making everything from sauces to pasta and from sorbets to purées.
4. Logik L50WFJ11, £30, appliancesplanet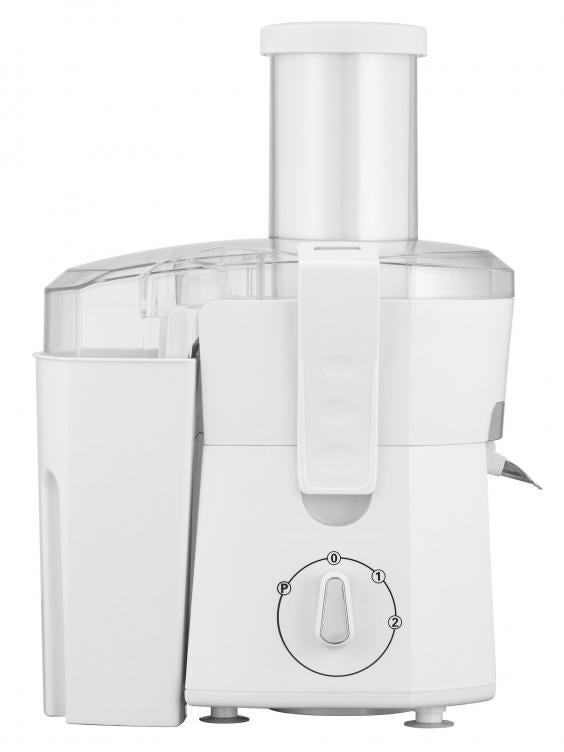 If you don't want all the bells and whistles and aren't too worried about getting your juice in a jiffy, this handy machine is a good low-cost option. It has a one-litre capacity, two speed settings and all the parts are dishwasher safe.
5. Cuisinart Fruit & Vegetable Juice Extractor, £70, johnlewis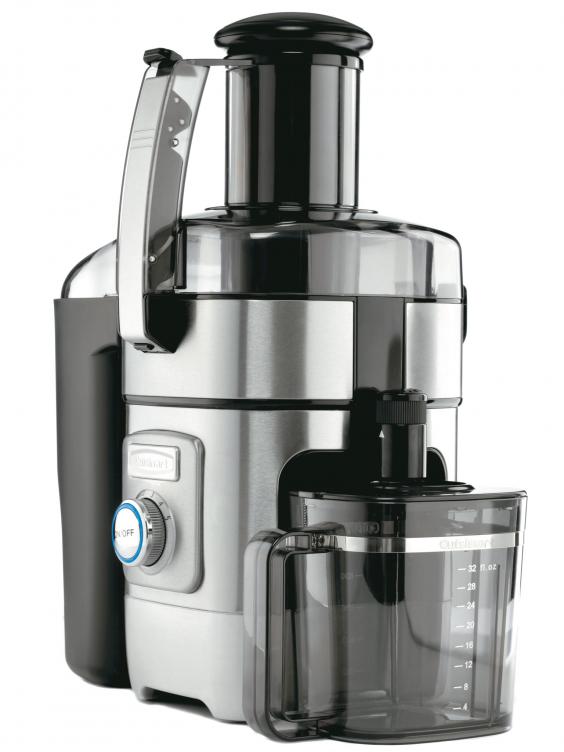 Take one look at this bulky machine and you could be forgiven for thinking that juicers just aren't worth the faff. But its easy unlock and lift system, along with its adjustable spout that eliminates drips and spills, means it's both practical and efficient, making top-notch juice.
6. Omega Vert, £300, ukjuicers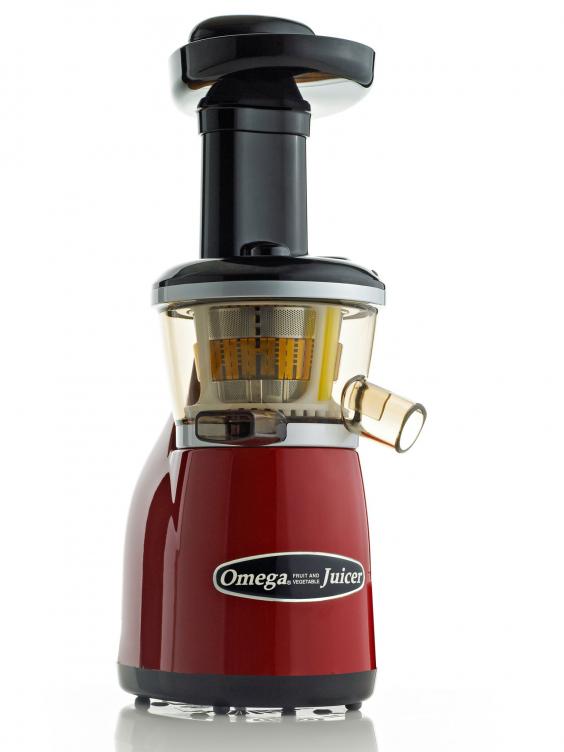 This may be pricy, but it's by far the best domestic juicer on the market. Not only does it make nutrient-rich, cold-pressed juice in a fraction of the time of other machines, but soft fruits – which are notoriously difficult to juice – pose no problem. It's brilliant for leafy greens, too.
7. Samson 6-in-1, £179, amazon
Don't be fooled by the old-fashioned looks. This does a particularly good job on leafy greens including wheatgrass, spinach, kale and Swiss chard. It's easy-to-assemble and quiet and it squeezes really good quantities. It can even grind spices and coffee and make jam and ice creams.
8. Dualit, £125, johnlewis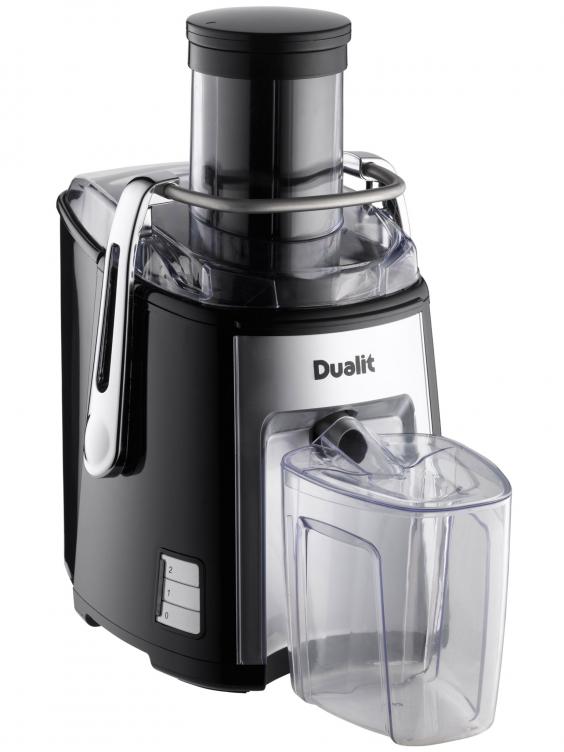 This is horribly heavy, but you'll have no trouble getting your five-a-day from this high-performer that's every bit as good as machines twice this price from other top-name brands. Handily, it comes pre-assembled, and there's an extra-large feed tube so that you can use whole fruits such as apples.
9. Santos Classic Juicer, £242, amazon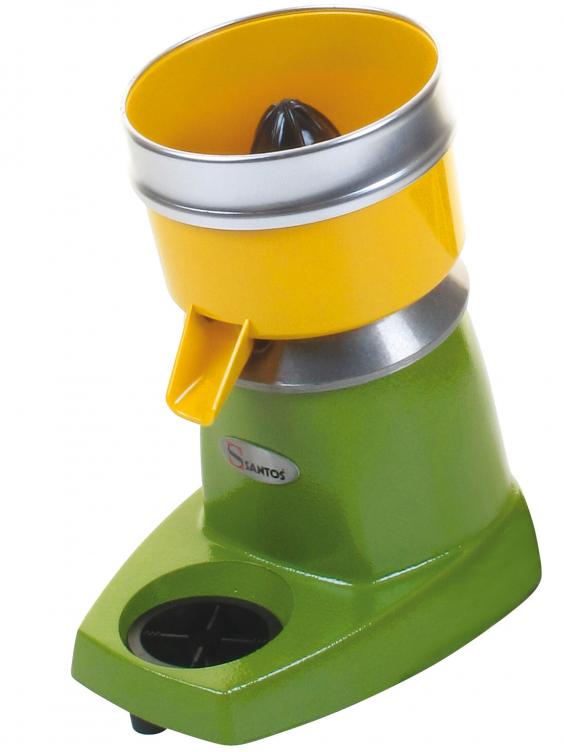 Add a bit of colour to your kitchen with this classic-style juicer that boasts a high-speed motor to extract the maximum amount of juice. Simply slice the fruit in half and enjoy continuous production of glass after glass.
10. Philips Whole Fruit Juicer, £180, amazon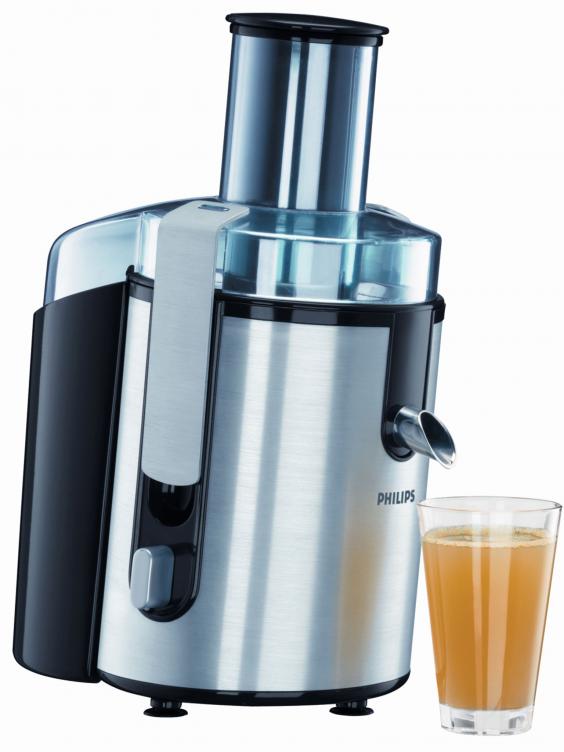 This does exactly what it says on the tin. Just slot whole pieces of fruit into the oversized tube and select one of two juicing speeds. Expect a lot of noise, but it squeezes plenty of juice from fruit or vegetables quickly and it's simple to clean up afterwards.