The winners of this year's Restaurant and Bar Design Awards (RBDA) were announced last night in a glitzy ceremony in London's Clerkenwell. With 29 awards up for grabs, competition was fierce.
In the event, Mark Hix's Tramshed, with its Damian Hirst centre piece, took the award for Best London Restaurant, and the more humble 19-seater Kitchen Table at Bubbledogs triumphed in the Best Standalone Restaurant category, beating Mash, the American steakhouse run by a group of Danes in a former ballroom, and the sleek Connell Club in Manchester.
Design used to be the unsung hero of the restaurant scene, but these days it can be crucial in the making or breaking of a restaurant. The RBDA ceremony is considered an important part of the culinary calendar and this year there were 700 entries from 70 different countries.
To celebrate the RBDA's fifth anniversary, publisher Taschen is producing a glossy tie-in coffee table book presenting 100 of the world's best-looking eateries for us all to drool over.
"Good design is all about creating something that is going to last," says Marco Rebora, the RBDA founder. "It's not about spending millions of pounds on creating a huge statement. If you fail to consider how your guests are actually going to feel within that space, you will go bust within a year."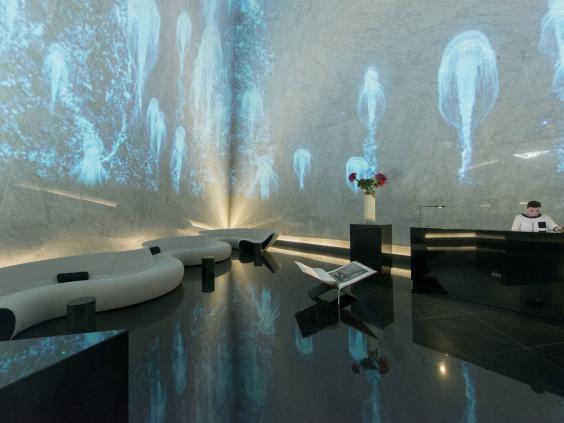 Rebora cites Conran's Boundary restaurant in London's Shoreditch as an example of a design that will stand the test of time. His current crop of hot designers includes Hove-based Design LSM, creators of the Galvin restaurants as well as Burger and Lobster, and B3 Designers, the team behind Bubbledogs whose 28° – 50° was also shortlisted for Best UK Restaurant. "They create restaurants that work and last. Places that people want to spend time in."
Rebora started the awards after struggling to run his own restaurant, Neon in Brixton, south London. "I worked 17-hour days for seven years, so I understand how hard it is to make a success of a restaurant." He eventually packed it in and, drawing on his background in marketing and fashion, found himself perfectly placed to create the awards. Now the RBDA has become something of a barometer as to what's hot and what's not in restaurant design. This year, he says, the key trends are clear: it's all simple and no-frills with natural materials.
"The ostentatiousness of the pre-recession era has gone. Unrefined finishes and lots of stone and wood are key at the moment. Foster and Partner's Atrium Champagne Bar is all about simple stone. Host, in Denmark by Norm Architects, is all very down-to-earth raw wood." These two triumphed in the awards as overall winners of the prizes for Best Bar and Best Restaurant.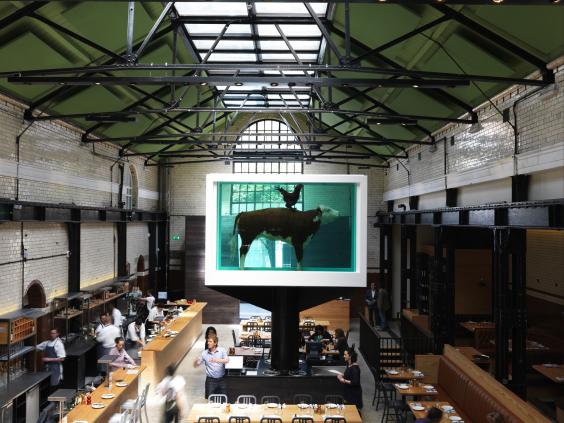 We have certainly moved on a long way from those heady pre-recession days. It's strange to think that the Atlantic Bar and Grill with its great show-off catwalk staircase, or Sketch, which seemed to have been beamed in from the future, only opened as recently as the early 1990s. Already it feels like we have moved on so much.
"There are still a few big-budget productions around but the more interesting projects are the ones that feel really authentic, such as Polpo or La Bodega Negra," says Bethan Ryder, author of two books on the subject – Restaurant Design and New Restaurant Design. "It's almost anti-design in that they are not slick but distressed and rustic, influenced by the rough-and-ready sensibility of pop-ups and the farm-to-table food trend."
Ben McCormack, editor of SquareMeal.co.uk, agrees. "In terms of cuisine, the trend is all about what's on the plate – simple ingredients with an emphasis on British produce. It's all about the simplicity of eating so the decor reflects this."
That's not to downplay its importance, however. McCormack believes that designer David Collins, who died suddenly this year, did more to shape our restaurant scene than many of our biggest- name chefs. He created Nobu Berkeley and the Wolseley, famous for its carefully thought-out sight lines. "I would say he is probably one of the most influential people in restaurants over the past 20 years," says McCormack. "Good restaurant design is like good service, when it's done really well, you shouldn't notice it at all."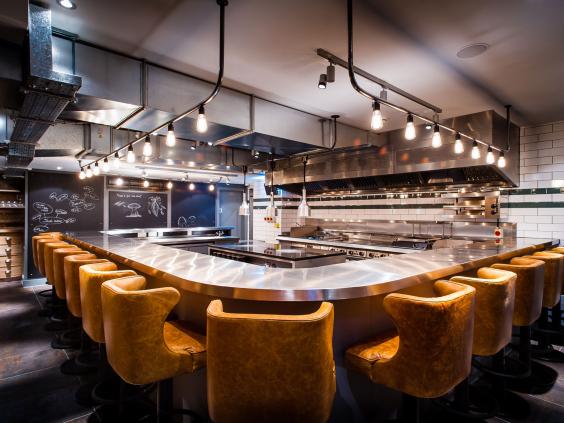 McCormack believes it's not just the recession that has changed our restaurant interiors but fundamental differences in the way we eat out. "Dining out has become a lot more democratic and that's reflected in restaurant design," he says. He also cites Russell Norman, of Polpo and its sister restaurants, as the restaurateur who spearheaded today's low-key trends. Which is interesting because Polpo came about more by accident than design. "I almost feel like apologising because I didn't have an involved design idea or a strategy," says Norman.
"I wanted to create the kind of place that I feel comfortable in but couldn't afford a designer or expensive fixtures and fittings." Instead, Norman would strip back plaster and peel off wallpaper to see what delights he could unearth underneath – glazed tiles or even a mosaic – which would then form the basis of his design. "The whole stripping back thing is something that is very important to me in terms of decor as well as the food that we serve – our dishes are very simple with very few ingredients."
Perhaps, as we continue to crawl our way out of recession, we will start to see something a little more ostentatious creeping in. Whatever happens, Rebora is convinced that London's restaurant design is currently the best in the world. "Our architects and designers are in demand creating restaurants all over the world. More than any other city, in the world it's just so influential right now."
restaurantandbardesignawards.com
Reuse content