In one corner we have beer, cider and wine, in the other a selection of specially created cocktails – which will you be drinking this summer? We're going down the cocktail route. Fruity, herbal, long, short, sparkling, non-alcoholic, take your pick – the choices and flavour profiles are endless.
So are the ways to enjoy them. Making cocktails at home? The beauty here is unlike the what-you-see-is-what-you-get beer and wine options, you are in control of the taste of your drinks. Too much citrus? Add a touch more sweetness to balance it out. Too boozy? Top up with some soda or tonic. Even those who don't do the hardcore stuff can get onboard the cocktail wagon, mixing cordials, syrups and infusions to create an interesting non-alcoholic drink.
For picnics and barbies, go for the convenience of pre-batching your drinks. It's simple enough, just multiply the quantities by the number of cocktails you need, pour the ingredients into a large bottle then chill until needed. When you're ready to serve, dilute the pre-mix by either stirring or shaking over ice to give it that extra 'zing' – lengthen by adding tonic or soda water if required. Job done.
Even less hassle is a G&T. Start with a good quality gin like Tanqueray, Sipsmith, Whitley Neill, Martin Millers, Plymouth or No. 3. Equally important is your choice of tonic. Fever-Tree gets a big thumbs up, Schweppes has stood the test of time for a reason and of the supermarket brands, Waitrose tonic comes highly recommended.
Make yours Bombay Sapphire-style and fill your glass (preferably a Spanish 'Copa', balloon-style glass) with plenty of ice, add a good glug of gin, pour in your tonic then squeeze in the juice of a quartered lime before dropping it in your glass. The preferred serve for Whitley Neill gin is two shots of gin, a dash of Peychaud bitters (optional), tonic and three orange wedges. Alternatively, you can zhoosh up your G&T by adding slices of fresh fruit or herbs - sliced strawberries with cracked black pepper, mandarin slices, berries, cucumber and mint – the choice is yours.
Here are some others you can try at home (for one serving):
Simple daiquiri recipe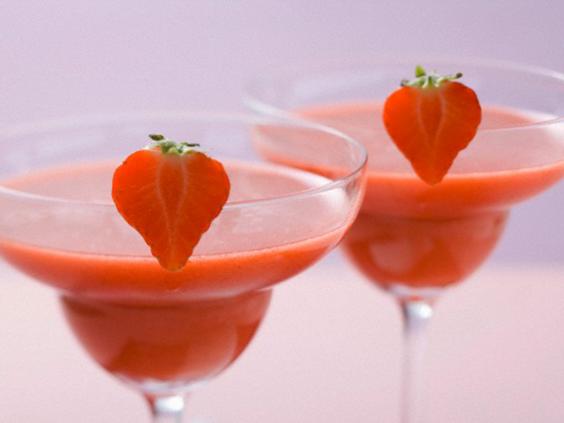 50ml white or gold rum
25ml freshly squeezed lime juice
12.5ml sugar syrup (or more according to taste)
For a fruity version blitz fresh raspberries/strawberries or bananas in a hand blender. Add three parts of the fresh puree to your recipe. Adjust lime juice and sugar according to taste.
Add ingredients and shake over ice.
Simple mojito recipe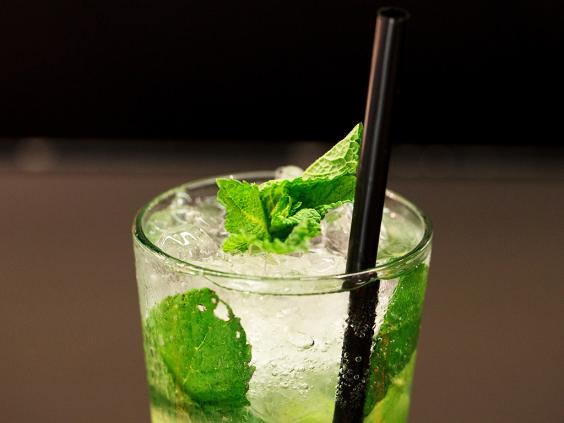 8 mint leaves
Ice
50ml white rum (Bacardi or Havana Club)
10ml fresh lime juice
25ml sugar syrup
12.5ml chilled club soda
Sprig of mint to garnish
Muddle the mint leaves (by pressing downwards with a twisting motion to release juices and oils) in a cocktail shaker. Add the ice and rum, lime juice and sugar syrup and shake well. Strain into an Collins glass filled with crushed ice and stir in the soda water. Garnish with the fresh mint sprig.
Elderflower Fizz
50ml gin
25ml elderflower cordial
1 tsp sugar
Soda water
Shake first three ingredients together over ice. Strain into ice-filled Collins glass and top with soda.
Non-alcoholic Elderflower Fizz
50ml cloudy lemonade
50ml ruby grapefruit juice
20ml elderflower cordial
Build in a Collins glass and stir gently. Garnish with a wedge of lime.
By The Cocktail Lovers www.thecocktaillovers.com
Reuse content