Flaking a bite onto his fork, John McQuaid takes in the sight of the whole rockfish before him, its eyeballs, fins and tail visible beneath a chilli-dotted red curry sauce.
"This is an example of something I would never have eaten as a child," he says, noting the way the Thai lunch at Soi 38 in Washington DC stares back at him from a fish-shaped plate. "I just thought it was disgusting."
His 13-year-old daughter, Hannah, agrees. She prefers "mostly white foods", choosing pasta and cheese over just about anything else. Her brother Matthew, 15, is picky in his own way, but on the other end of the spectrum: he loves piquant and spicy foods such as Sichuan shrimp, and he even joined his father in tasting the world's hottest pepper for the purposes of research. But he won't eat fast food or burgers, leaving a family on the go with few options.
How did his children's tastes come to be in such vehement opposition? Did the two inherit different genes? Were they exposed to different foods in the womb? Why and how do our palates evolve, anyway?
For McQuaid, a Pulitzer Prize-winning science journalist, answering those questions soon had him fully immersed in the study of taste, a sense that, compared with sight or smell, had long been ignored by scientists despite our cultural preoccupations with it. The answers turned into his new book, Tasty: The Art and Science of What We Eat (Scribner).
The healthy eating trends of 2015
The healthy eating trends of 2015
1/10 Acai bowls are the new green juice

Who ever thought we'd have been ok with adding spinach to our smoothies? Yet even virtuous green juices started to get something of a bad rep, as the 'juice fast' backlash grew and it turned out that some shop-bought juices contained as much sugar as a can of fizzy drink. Bring on Acai bowls, the new darlings of Instagram. Like a gloopier smoothie, these are made with antioxidant-rich acai berries (they are hard to come by - search for powdered or dried berries or frozen puree), which are said to aid weight loss. Blend with frozen bananas, berries and a little nut milk and top with whatever you like - seeds, nuts, cacao nibs, goji berries. A picture-perfect purple powerhouse for breakfast.

Ella Grace Denton, www.weneedtolivemore.com

2/10 Bone broth is the new Miso soup

Remember back in the day when the word 'broth' would conjure up visions of Dickensian orphanages? Then miso came along, Gwyneth embraced it, and we all followed suit, lauding how filling and protein rich with little wonder broth was. We've come full circle now, as bone broth is back on the radar. The glowing-with-health Hemsley sisters seem to use bone broth in most of their recipes, and rave about its nutritional benefits. "Bone broth is a nourishing all rounder packed with vitamins, minerals, collagen and keratin which makes it amazing for skin – including the dreaded cellulite! The healthy fats in the broth help you to assimilate important vitamins including Vit D." There you go, something to stew over...

Food Loves Writing, Flickr

3/10 Bee pollen is the new Manuka honey

Every health hipster has a jar of manuka honey on their shelves - if they can afford it that is, a jar can cost about £15. But many claim it is worth its weight in gold, due to its unique antibacterial properties. Traditionally it was used on wounds, but many also claim that it performs miracles combatting cholesterol, diabetes, cancer and digestive problems (although the science is limited). Now bee pollen is the latest 'superfood' out there - thought to ward off colds, limit food cravings, improve skin tone, ward off allergies like hay fever (although some caution that it may exacerbate them) and, of course, fight cancer. Again, the science behind these claims is dubious - but it certainly adds a nice sweetness to your morning porridge.

4/10 Kelp is the new kale

Last year saw the emergence of an unassuming green leaf that was previously barely used beyond cattle feed. Now, we have kale chips in Pret, kale juices, 'massaged' kale salads - it's even on the menu in fine dining restaurants. Yawn. Introducing kelp. This seaweed is high in iodine, which is said to improve thyroid function and control metabolism. It is also thought to have anti-aging properties for skin and hair. Try it in salads or add to asian-style soups.

5/10 Matcha is the new green tea

Yes, yes, yes, green tea, weightloss, yadda yadda yadda, boosts metabolism, etc etc. For 2015, though, it's not about just any old green tea - this is matcha green tea. Made from finely milled high-grade matcha leaves, which are grown in the shade, matcha boasts 130 times more anti-oxidants than your bog standard green tea and is supposed to boost energy levels, lower stress, improve your mood and aid metabolism. It can be consumed as a regular tea, added to steamed milk for a matcha latte or even used to add a pleasant green shade and flavour to ice-cream.

6/10 Whole 30 is the new Paleo diet

Thought you were a culinary champ with your caveman-style eating plan? Well, think again, paleo is for wimps! Ok, not quite, but while people on the paleo plan cut out grains, legumes, sugar and processed foods, there is an increasing trend to paleo-fy your treats, with almond-flour pancakes, banana bread and a lot of brownies. The Whole 30 plan is a purer, stricter version of Paleo and really takes you back to basics when it comes to eating natural foods. The 30-day plan bans scales as well as sugar and alcohol, so that you can concentrate on nourishment rather than weight.

7/10 Fermenting is the new sprouting

Just when we thought we were ahead of the game by starting to sprout our own seeds and with sprouted flours creeping on to the market, the health set had to kick it up a notch. Now it's all about making your own kombucha (fermented tea), sauerkraut or kimchi (both kinds of pickled cabbage). Fermented foods are said to aid digestion thanks to the creation of enzymes and probiotics in the process. Plus they tend to be high in B-vitamins and Omega-3 fatty acids. Think of it as the new jam-making, and break out those mason jars.

Getty Images

8/10 Banana flour is the new coconut flour

Coconut flour was one of the coolest baking ingredients of the year, beloved by Paleo fans. Its highly absorbent qualities mean you only need a tiny bit for baking, keeping your creations low carb but resulting in the odd dry-crumbly-mess baking fail. Banana flour is the next flour to experiment with. Made from green bananas (and no, not banana-flavoured), it is gluten free and light in texture, so ideal for baking. High in resistant starch, which is effective against colon cancer, obesity, and diabetes, it is already being lauded for its nutritional benefits in Africa and South America, and will surely start to become much more visible on health-food shop shelves in the near future.

9/10 Bulletproof coffee is the new soy latte

Nowadays it is possible to walk into almost any cafe and order a soy latte without being eyeballed as a lunatic by the person behind the counter. But would you have the guts to request a stick of butter in your morning brew? Well, some coffee shops are offering exactly that. Bulletproof coffee is a paleo-friendly invention which involves a black coffee with a dollop of coconut oil or butter. Bleurgh. But advocates say it gives you more slow-release energy, sharpens your brain and helps you to focus - and even that it is delicious. Now the theory has been expanded into a whole 'Bulletproof' diet plan, rich in fat. Who wants to bet on when Starbucks will give it a shot?

Allan Amato

10/10 Tiger nuts are the new almonds

2014 was a good year for almonds. Gym-goers and raw foodists alike carried around a stash for healthy, protein-rich snacking, almond-milk lattes were quaffed, and almond flour featured in so many paleo and gluten-free treats. Now tiger nuts, or 'earth almonds' (yes, really), are about to vie for snacking superiority. Tiger nuts are not nuts, but the tubers of the sedge plant. Originally a key food source for Paleolithic Indians, they have until recently been used as animal feed or a side dish in South America, Africa and the Middle East, or in Hispanic companies made into a sweet, milky drink called horchata. But now the hipsters have got their hands on it, drying, roasting and flavouring with the likes of sweet chilli for an on-the-go snack. High in healthy fats, protein and natural sugar, it is rich in energy content, and thought to help prevent heart disease and improve circulation.
Tasty tells the story of the evolution of flavour, from the first bite by a single-celled organism to the proliferation of flavour combinations that today's chefs are only beginning to unearth. In it, McQuaid wonders how our flavour preferences, rooted in genetics and shaped over time by a shared culture, remain as unique as our fingerprints. His search for understanding walks readers through an enthralling survey of taste. It starts with a close-up view of the "bizarre, Lovecraftian-looking" receptors on our taste buds that distinguish sweet from salty, bitter from sour, and umami, the pleasantly savoury note we get from cooked meat or mushrooms, which was added to the list in 2001.
Tasty tells us why George H W Bush banned the bitter brassica broccoli from the White House in the early 1990s (probably because of his genes and his personal taste receptors), how we came to drink cow's milk despite a natural intolerance (by letting it go bad first) and how all five of the senses feed our brains an all-encompassing message of flavour.
Though the book will probably draw a following of the food-obsessed, McQuaid, 53, is not one of them. His children's food preferences have for years left him and his wife, Trish Clay, eating at chain restaurants on vacation and serving as short-order cooks at their home in Silver Spring, Maryland. Feeding their children, McQuaid writes, had become "a Rubik's Cube challenge; only pizza satisfied everyone".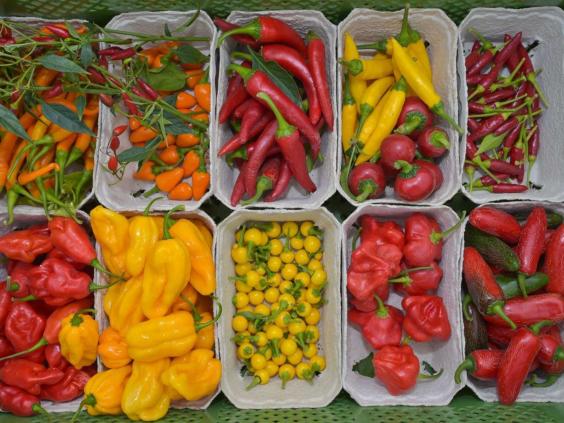 McQuaid tackles the subject with a journalist's curiosity, delivering his findings through a narrative that starts with the prehistoric underpinnings of flavour. Although he might lose some gourmands on his trek through the Cambrian period, McQuaid picks them back up when relatives of Homo sapiens have their first communal cookout.
The application of fire to food radically alters the flavour equation. Those first flames quickly turned raw meat into flavourful processing power, allowing the brain, which guzzles a quarter of an adult's daily calories, to develop. Getting more calories faster freed early humans to do something other than chew all day and it opened up a new world of taste. Around the campfire, McQuaid writes, "taste, smell, sight, sound and touch coalesced into our own flavour sense – a new type of perception that helped give birth to the human form and to culture."
The book goes on to survey the biggest advancements in flavour over the ages, stopping to focus on a few. It touches on the advent of fermentation, which rivals fire in its ability to cultivate our boldest and most beloved flavours. Another section is devoted to the science behind our dangerous love affair with sugar.
Researching the book took McQuaid to the Brooklyn test kitchen of the New York restaurant group Momofuku and to Iceland for a bite of foul-smelling hakarl, a fermented shark flesh that depicts how "entire nations can come to love things that repel outsiders".
When he started writing Tasty three years ago, McQuaid wondered why no one had delved into the evolution of flavour before. One could argue, after all, that we've never been more infatuated with what we put into our mouths. But, a few pages in, he realised the challenge of crafting a digestible story that draws from so many scientific and sociological disciplines. "I was trying to cross-reference things that aren't usually cross-referenced," he says, which left him asking questions such as: "If you're a proto-human being and you're roasting a shank of meat for the first time, what was that experience like?"
Though McQuaid is far from a "supertaster" (the small group of people who are genetically disposed to experience flavour more intensely than average) but a "nontaster", who can hardly tell fine wines apart, he brings a background as an investigative reporter to the task of discerning flavour's origins.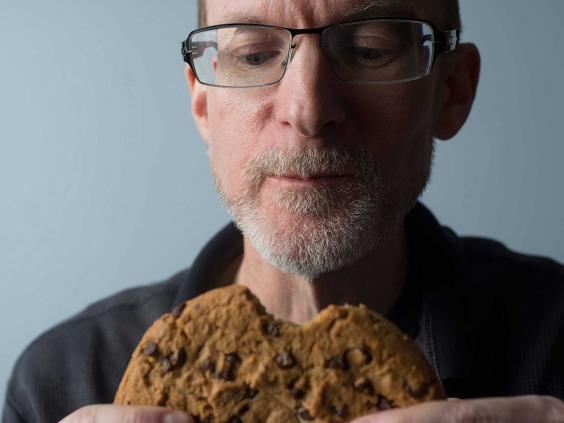 Three years before Hurricane Katrina devastated New Orleans, he worked on a series at the city's newspaper, The Times-Picayune, with fellow reporter Mark Schleifstein, which predicted that a giant hurricane would one day submerge the city. Scientific as their projections were, McQuaid said he was stunned to see them come true. His first book, Path of Destruction: The Devastation of New Orleans and the Coming Age of Superstorms (Little, Brown and Company, 2006), written with Schleifstein, follows up on their gloomy forecast to tell how political, geographical and atmospheric factors converged to create a storm whose repercussions are still being felt. Before that, McQuaid contributed to a series on the global fisheries crisis for the same paper, which won a Pulitzer Prize in 1997. That series, about how a growing global appetite for seafood is depleting the ocean's stores, got him interested in food. He now lives in the Washington area, but says it was during his time in New Orleans that he picked up an affinity for seafood.
"It's not that spicy," McQuaid says of his pla chu chee (fried fish in red curry) lunch at Soi 38. "It's hot, but it's not super hot." The dish appears on the menu next to three peppers, signifying the highest heat level, but he is unfazed.
As recessive-gene nontasters, both McQuaid and his son have elevated thresholds for chilli heat. Naturally, they tested those heights by tasting the world's hottest pepper, the Carolina Reaper, for a chapter in the book devoted to our mysterious hankering for the hot stuff. "The burning spread over my tongue and around my mouth and became overwhelming," McQuaid writes of the painful, yet somehow pleasant, experience he shared with his son. "Voices around me receded."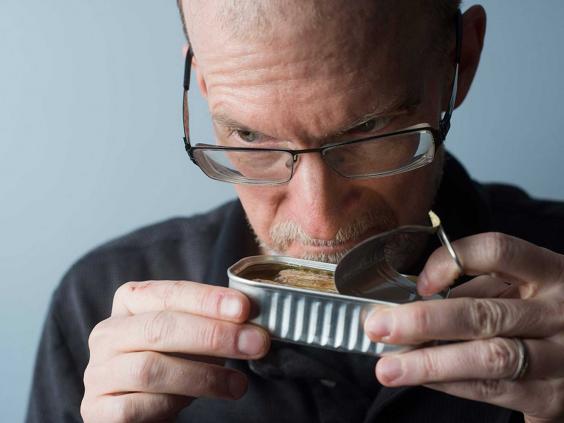 Matthew tried to stop the burn by chasing it with buttered bread and, when that didn't work, ranch dressing followed by a lime. The capsaicin chemical that bludgeoned their heat receptors causes pain but then blocks it. That explains, in part, why spice-seekers keep coming back for more.
McQuaid has brought a small bottle of the hot sauce made from those peppers to lunch, in case, after reading his words, I am still masochistic enough to try it; I'm not.
He has also brought a few purple miraculin pills, made from a tongue-tricking ingredient he first tried while "flavour tripping" at a Chicago restaurant. Made from miracle berries, the substance blocks some sweet receptors while making strong acids taste sweet. (These I gladly try, and, sure enough, they make a lemon fished from a water glass taste like chiffon pie.)
Did all his experiments lead McQuaid to a solution for his family's dinnertime quandary? Not exactly. He still hasn't found a week's worth of menu items upon which his family members can agree. "It goes back to a sense of flavour being like a snowflake or a fingerprint; it is unique, yet it develops over the course of your lifetime," he says.
McQuaid's book ends by looking to a future in which scientists and chefs are only beginning to unleash the possibilities of flavour, using technology to pair ingredients that are chemically alike (oysters and kiwi, chocolate and caviar) but uncommonly combined into new dishes. After marrying such improbable flavours, perhaps they'll find a way to unite his picky eaters around a common meal. Or maybe they don't need to. Pizza, after all, has been around for a thousand years.
© Washington Post
Reuse content