I'm up to my thighs in cold water, with a special rake in my hand, doing my utmost to help corral a lake of cranberries in deepest Massachusetts.
It serves me right for wondering how the tart red berries indelibly associated with cranberry sauce and turkey at Thanksgiving and Christmas make their timely appearance.
I am wearing a fetching all-in-one wader outfit provided by Ocean Spray Inc HQ. The flurry of Fall foliage is divine: shades of amber, orange, and, well, cranberry.
Yet, it is extremely cold, with a full North-easterly wind blowing, and driving rain, and it feels rather like I am cavorting in some kind of adult ball park. Fortunately, I'm only dipping in to get a taste of what the cranberry harvest really involves, courtesy of fourth-generation farmer Gary Garretson, one of 700 members of one of the US's oldest farmers' co-operatives.
Cranberries have been consumed at Thanksgiving dinners since the first feast prepared by the Pilgrim Fathers. Their Christmas casting was a later add-on. Ocean Spray is synonymous with the fruit. Last year, it sold 8.6 million jars of cranberry sauce in the UK and we bought approximately 10 million turkeys: doing the sums, this suggests 9 out of 10 of us buy cranberry sauce for Christmas. Clearly, I'm exceptionally lucky, as my wonderful 79-year-old Mum always makes huge quantities of superb fresh cranberry and orange sauce (with a good slug of brandy obligatory).
I had assumed Ocean Spray to be a mega-corporation. Actually, it is one of the US's first and most successful co-operatives, founded in 1930 by three cranberry growers who decided they could command better deals if they joined together. Members (and there is a waiting list) are guaranteed a superior market price for their cranberry crop and share the resources of a highly effective marketing, research and development hub, housed in an elegant New England shuttered mansion in Lakeville, Massachusetts.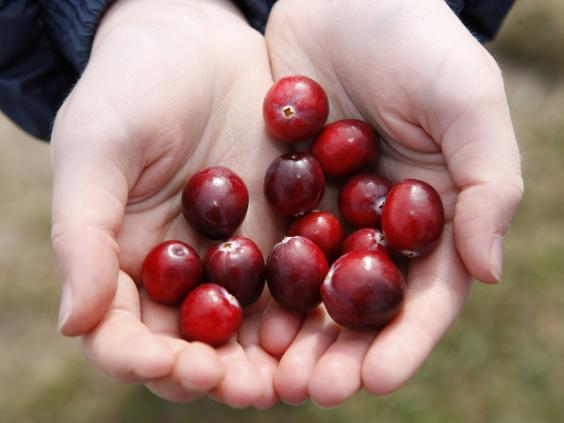 The berries don't actually grow underwater, but on low-lying vines on boggy wetland mainly in Massachusetts, Wisconsin, New Jersey, Washington and Oregon. Being so close to the ground and growing so densely, cranberries are challenging to pick by hand. Berries for consuming fresh (presently amounting to only five per cent of the total harvest) rather than dried or juiced are still dry-harvested using a lawnmower-like machine with teeth that picks them carefully, as if by hand, as it is "mowed" back and forth across the bog.
Cranberries are a relatively small, specialised crop by agricultural engineering standards, so there is no commercially made machinery available to make the picking easier.
Instead, resourceful farmers have invented and fine-tuned their own contraptions, and the more engineering-savvy have sold on their prototypes, collectively known as eggbeater harvesters, to fellow co-op members. Cranberry grower Gary Garretson, 67, resplendent with one of the most splendid swirly moustaches I've ever encountered, is particularly proud of his turbo-ed up mechanical pickers for his 20-plus acres of cranberry wetland. Ingeniously, the "eggbeaters" gently agitate the cranberries to loosen them off their vines complete with leaves (later made into compost) and leave them floating on the bogs like ruby water-lilies. It's a stunning sight to behold, like the most splendid water-born sunset, especially set against the autumnal colours of the foliage, with the only sound that of ospreys swooping.
The harvest lasts for eight to nine weeks from mid-September into early November, finishing before it is cold enough for the flooded bogs to ice over. There's not a building in sight, save for the small freshwater pumphouses, decoratively finished in clapboard, in keeping with New England style. Each cranberry bog is flooded with 15in of water, and a mechanical water reel is guided through the bog. Garretson's pride in his crop is palpable: "We value our vines as much as any vigneron. I am so proud to caretake this beautiful land with a truly sustainable crop, which I will pass on to the next generation of my family."
The reason I've waded in is to help direct the cranberries to the pump that sucks them up into the trucks to take them to the plant close by. The experienced harvesters also manoeuvre a huge rubber boom into tighter and tighter circles to direct the fruit. At the plant, the berries are sorted from the chaff and then cascade like a spectacular rapid, with ferocious velocity, into a tank ready for freezing. Then, they are turned into cranberry sauce, juice or "craisins", which are dried cranberries with a little cranberry juice injected in to keep them exceptionally luscious.
Cranberries were first dehydrated by Ocean Spray during the Second World War, and shipped to troops in Europe to serve in porridge. Further back, in the 17th century, sailors were given cranberry rations to protect against scurvy, while Native Americans used them for medicinal purposes and as dyes, as well as  for eating.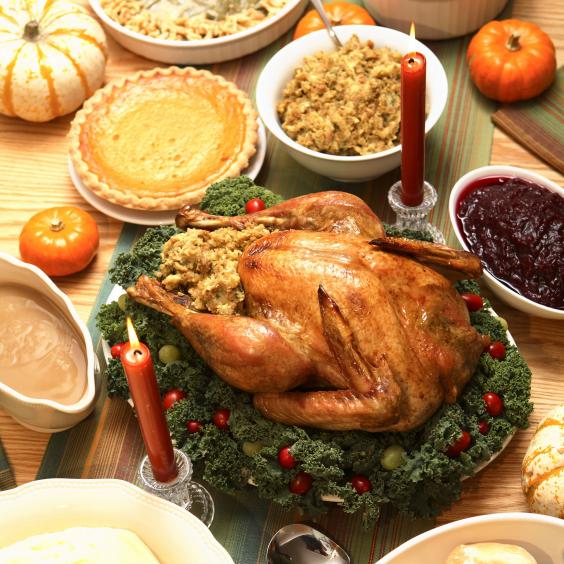 Cranberries are now believed to have exceptional health properties. Besides being rich in vitamin C and sodium, potassium and phosphorus, they have a high amount of polyphenol compounds, such as flavonoids. Studies suggest they are beneficial to treat and prevent urinary tract infections, and may promote healthy levels of good cholesterol and heart health – and even boost the immune system to help ward off infections.
Fresh cranberries have to pass a "bounce" test, which involves being passed along an archaic machine with seven wooden boards: each berry must bounce at least four inches to "pass", ensuring they are mature and firm enough to be eaten. Optical sorters may soon replace the bounce test, but farmers such as Gary consider the traditional test preferable.
I was surprised that even many Bostonians I spoke to had little idea of how cranberries are harvested, though they certainly make the most of their local berry in myriad ways that we could emulate in the UK. While in New England, I started my day with a cranberry and orange muffin and pumpkin latte for breakfast, and found cranberries in a supporting role in salads everywhere, including a particularly tasty chicken, quinoa, spinach, honey, cranberry, sumac, roasted walnut, pickled lemon and cranberry vinaigrette salad, and giving a tart variation to a classic coleslaw. Cranberries are excellent for pepping up sandwiches, not just with cold turkey. In Boston bakeries, I found spiced-up cranberry sauce in mash-up combinations including goat's cheese, caperberries, dates and the ubiquitous kale.
Good For Your Table, the new book from Melrose and Morgan, the upmarket grocer in London's Primrose Hill, has a tasty, highly seasonal salad recipe combining shredded Brussels sprouts, fennel, white cabbage, red onion, tarragon and vinaigrette with apple juice-soaked dried cranberries and chopped roasted hazelnuts. Cranberry farmer Garretson's favourite way to celebrate the end of the harvest with family is to serve baked camembert with masses of fresh cranberry sauce mixed in, and lots of bread to dip.
My classiest and most delectable cranberry experience in Boston was cranberry curd, served with cranberry scones and English Devonshire clotted cream at The Mandarin Oriental. Rather than tea, it came accompanied by a seasonal cocktail "Cape Cupper", created at the hotel's new Bar Boulud. It comprised gin, Pimm's, tonic, cranberry, lemon and thyme, decorated with frosted cranberries, perfect for Christmas parties now that I'm home and have dispensed with my waders.
Cranberry curd 
470g fresh cranberries
120ml water
150ml fresh orange juice
75g unsalted butter  (cut into pieces)
350g grams sugar
Pinch of coarse salt
3 egg yolks
1 whole egg
Place cranberries, water and orange juice into saucepan. Cover and cook over medium heat, stirring occasionally until cranberries burst.
Press through a fine sieve to get all the pulp. Discard solids. Cook pulp in pan with butter, sugar and salt over medium heat, stirring until butter is melted and sugar  is dissolved.
Whisk together egg yolks and egg in a medium bowl, then whisk in cranberry mixture, 1 tablespoon at a time.
Return mixture to pan and cook over low heat until it coats the back of a spoon, about 8 minutes. Cover with plastic touching the curd. Refrigerate.
Will keep for about 3 days.
By Rober Differ, head chef, Mandarin Oriental, Boston
Winter Slaw
Serves 6 
250g Brussels sprouts
1 fennel bulb
500g white cabbage
1 red onion
4 sprigs of tarragon
50g dried cranberries (soaked in 100ml of apple juice)
50g roasted, chopped hazelnuts
For the dressing:
2 tablespoons white wine vinegar
1 teaspoon Dijon mustard
Half a teaspoon runny honey
Quarter teaspoon salt
8 tablespoons olive oil
Make the dressing by whisking the vinegar, Dijon mustard, honey and salt together. Then drizzle in the olive oil, continuing to whisk until emulsified. Set aside.
Peel and shred the Brussels sprouts and red onion on a mandolin into thin discs. Wash and neatly hand-cut the fennel bulb and cabbage into long strips. Wash and pick the tarragon leaves and add to the slaw. Lightly cover with the dressing and leave for an hour to soften before turning again and serving with the hazelnuts and the drained plump cranberries scattered over the top.
From: Good for your Table (Saltyard Books, £25)
Reuse content