Happy Fourth of July! How better to celebrate USA's Independence Day then with some delicious American meals? From burgers to mac & cheese, and cheesecake to apple pie, we have put together a selection of the very best places in London to dine this evening to complete your own American (eating) Dream.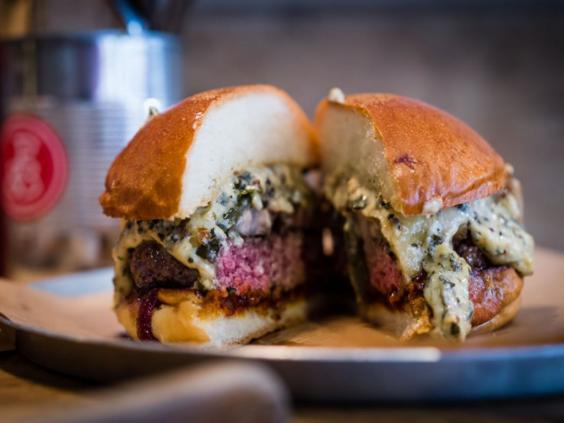 America: the home of the burger. July 4th is a free pass to sink your teeth into as many burgers as your heart desires. With locations in both Liverpool Street and James Street, Patty & Bun is well-known for its succulent burgers. Why not try the 'ARI GOLD' Cheeseburger named after the slick agent on Entourage, or their 'Smokey Robinson' Burger named after the hit R&B singer-songwriter from Detroit?
54 James Street, London W1U 1HE
22/23 Liverpool Street, London, EC2M 7PD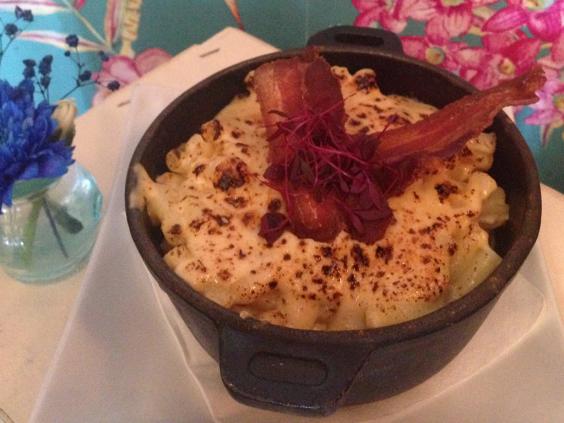 This British/American restaurant-bar, just a hop away from Hyde Park, is perfect for a tasty night out. If it's mac & cheese you're after, this is the place for you. We recommend you get the Mac & Cheese with Lobster, but their grilled chicken tacos are also to die for. Pair these dishes with Streaky's own signature cocktails brought to you by world-renowned Cricket Nelson (GQ Mixologist of the year). We recommend the drinks 'Champagne & Cocaine' and 'Morning Wood' to perfectly compliment your meal.
1D Palace Gate, London, W8 5LS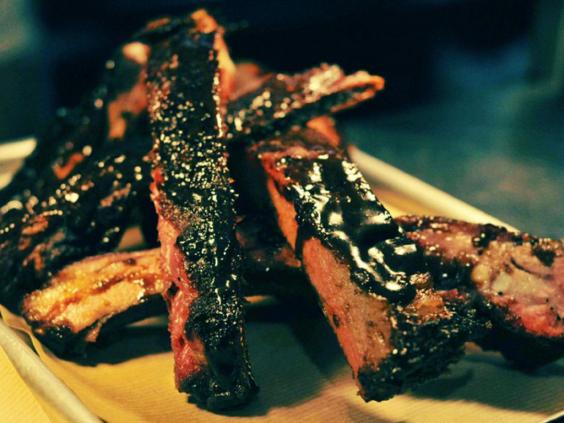 Known for its tender meat and energetic atmosphere, Duke's is a Mecca for all serious BBQ rib fans.  Go with a group and celebrate tonight in true American style and order a couple of BBQ platters: 'Duke's Greatest Hits'. One platter includes a Beef Rib, Pork Rib, and pulled pork slathered in sauces. Wash down this sticky delight with some of Duke's own house ales made at their very own brewery.
33 Downham Road, London N1 5AA
Head over to Soho this evening to MASH, London's Modern American Steak House, for a steak you won't forget in a hurry. After all, who doesn't like a good steak? ('Vegetarians!' I hear you cry. Fair enough). Whether it's the tender corn-fed American beef, or the dry-aged Danish beef (or even the Whole grilled Gilt-head bream for those non-meat eaters) you will not be disappointed. 
77 Brewer Street, Soho, London, W1F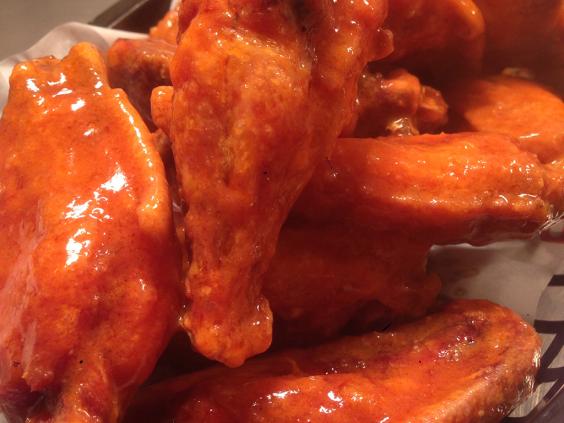 If you find yourself in Brick Lane this evening, make sure to pass by Sticky Wings for some real American goodness. Get stuck in to some American Buffalo wings - and don't forget to order a side of Onion Rings. Everyone knows that portions in the US are far bigger than our wee portions over here in England, and so does Sticky Wings, giving you a choice of ordering an American, or English, portion size. But keep in mind that it's the 4th July and we want to make things as American as it can get...
40 Brick Lane, London, E1 6RF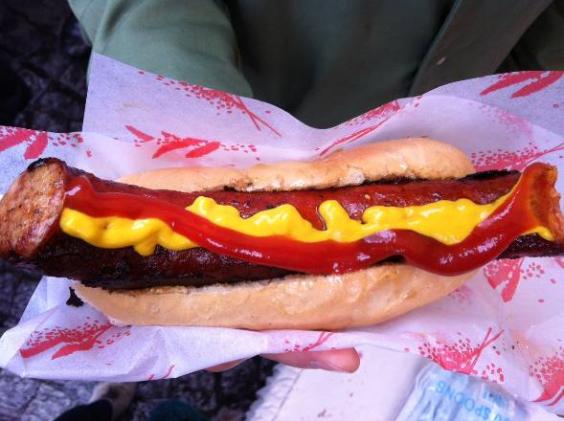 Take a trip to Old Street this afternoon (before 6pm!) and get yourself a Big Apple Hot Dog. Inspired by the food carts to be found on every block in New York, these dogs are made in the heart of London. Before even taking a bite into 'The Big Frank' or 'The Huge Pole' the very act of walking up to this classic food stall will surely transport you straight to the Big Apple itself.
239 Old Street, London, EC1V 9EY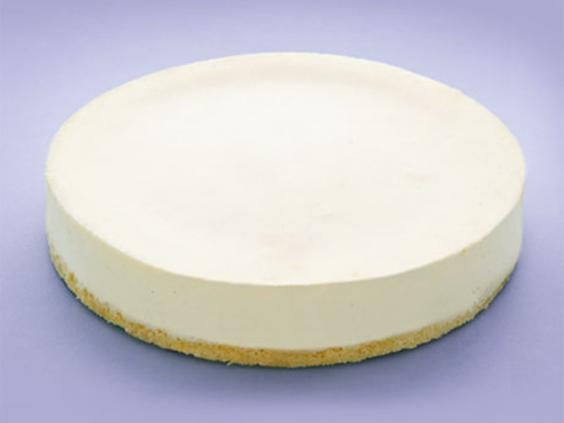 The 4th July in New York is marked by over 40,000 fireworks lighting up the Manhattan skyline. You may be on the wrong side of the Atlantic to see the fireworks, but when thinking of New York, there's nothing better than cheesecake. The Humming Bird Bakery is known for this signature slice of American goodness, and it is sure to add a sweet end to your Independence Day.
The Hummingbird Bakery has six locations in London: Soho, South Kensington, Notting Hill, Spitalfields, Islington, and Richmond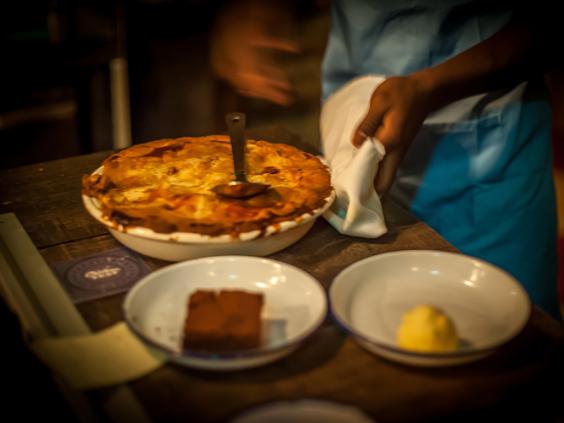 If you're looking for some good old fashioned apple pie to top off your day of American festivities, the Chicken Shop's deep-filled apple pie is a delight. They also do a mean lemon meringue if you're looking for another dessert to share. Ask for some vanilla ice cream to be put on top for that classic perfect hot & cold combo.
79 Highgate Road, London, NW5 1TL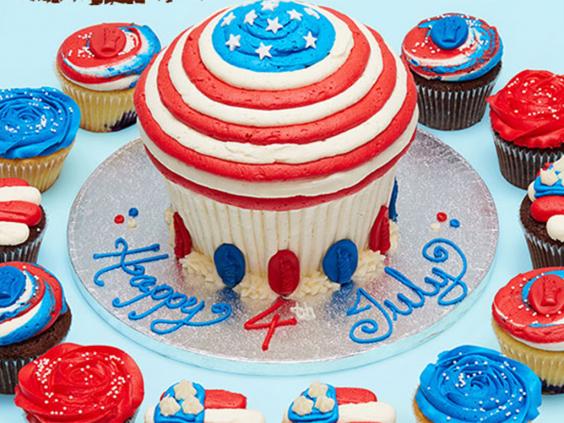 Red velvet cake, with its staple cream-cheese icing, has become known as a classic American sweet desert. Traditionally prepared as a layer cake, bakeries have long been producing their very own red velvet cupcakes which are perfect for individual devouring. Purchase your own at LOLA's cupcakes, close your eyes and devour the American dream.
LOLA's cupcakes has 11 locations for you to purchase your cupcake(s)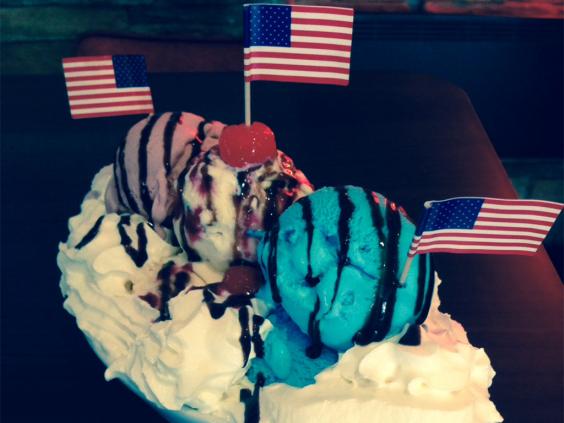 You know when something is huge when even American's warn you of portion size. In honour of their 4th of July menu, The Diner has created a 'monstrous' red, white and blue dessert made with 7 scoops of vanilla, strawberry, blueberry and bubble-gum ice cream and topped with chocolate sauce. Don't be shy to ask for some help from a couple (or a whole troop) of friends to aid you in finishing this enormously indulgent yet highly mouth-watering 'Stars & Stripes Sundae'.
The Diner has 7 locations in Soho, Camden, Shoreditch, Gloucester Road, Islington, Covent Garden, Spitalfields
4th of July events in London: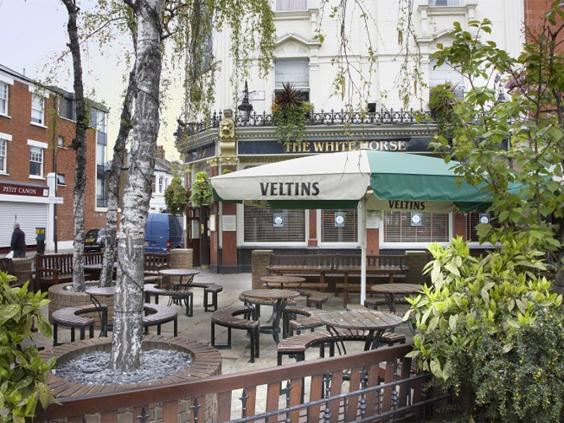 Make your way to The White Horse just by Parson's Green today for The American Beer Festival. Celebrating 'the best of American Beer', make sure to also make the most of the BBQ on offer. Today may be the 4th July, but your celebrations certainly don't have to end here. If you can't manage to get down there today, don't worry! This Beer Festival will last until Sunday, with live music continuing through to Saturday, just to make sure you don't miss out on all the fun.
1-3 Parson's Green, London, SW6 4UL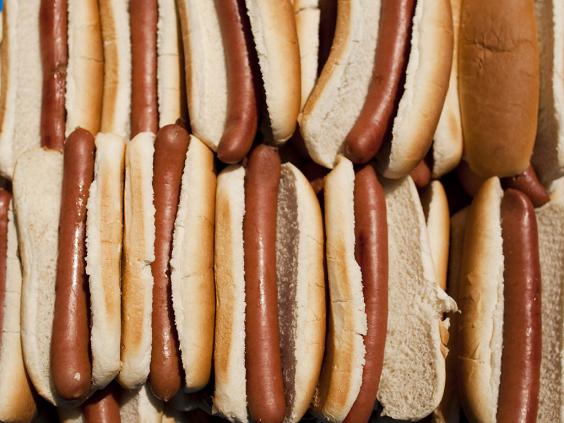 Every wondered how many hot dogs you could consume in just 30 minutes? If so, The Blues Kitchen Shoreditch brings you their annual Independence Day Bash complete with a hot dog eating competition. Make sure to email shoreditch@theblueskitchen.com to enter. Accompanied by live music by North London Blues Guitarist Marcus Bonfanti, and with DJ's playing through to 2am, this is sure to be a great night even if you aren't personally stuffing numerous dogs into your gob.
134-146 Curtain Road, London, EC2A 3AR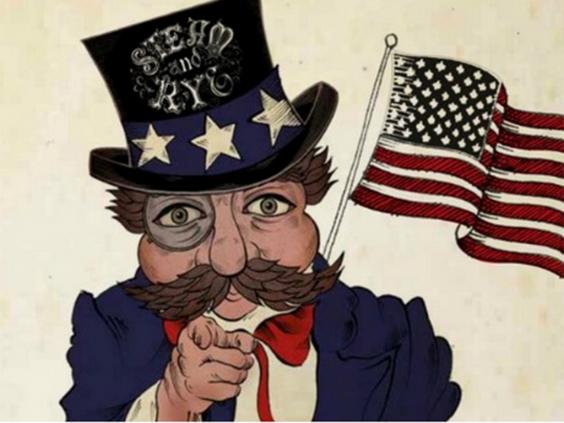 This late night bar and restaurant is going all out this evening with an all day and night party for their 4th July Independence Day Jubilee. With all American Live music, fire shows, cheerleaders, dancers, confetti cannons and fairground freebies, it seems Steam and Rye has it all to make Independence day 2014 one to remember.
147 Leadenhall Street, London EC3V 4QT
Independence Day USA: Best films that feature Fourth of July
Independence Day USA: Best films that feature Fourth of July
1/6 Independence Day, 1996

An obvious choice, but this time America is fighting for its freedom following an alien invasion - with Will Smith at the helm. It's entertaining if nothing else.

2/6 Born on the Fourth of July, 1989

Tom Cruise plays Vietnam War veteran Ron Kovic in this biopic. The title is ironic, echoing a famous line from George M. Cohan's patriotic 1904 song, "The Yankee Doodle Boy".

Rex

3/6 Jaws, 1975

Yes, Steven Spielberg's iconic horror film is tied to Independence Day. Tourists flock to the doom-laden Amity Island to bask in the sun as part of their Fourth of July celebrations.

Rex

4/6 National Treasure, 2004

Nicolas Cage is a historian looking for treasure hidden by the Founding Fathers... with the use of a map written on the back of none other than the Declaration of Independence.

Rex

5/6 1776 (1972)

Based on the Broadway musical of the same name, this film recounts the struggle for independence and features Howard Da Silva, Blythe Danner and William Daniels.

Rex

6/6 Yankee Doodle Dandy, 1942

James Cagney plays George M Cohan in this film about the renowned musical composer, playwright, actor, dancer and singer, who claimed to have been born on Independence Day.

Rex
Reuse content